Our team of experts diligently research and review all of the products and services we recommend. If you buy through our links, we may receive a commission. Learn more here.
Farewell, Teaser AI dating app–we barely knew ye. After a short stint out there on the online dating market, the platform that was built to combat ghosting and use chatbots to get initial first convos out of the way has been pulled from the app stores. But don't worry, the developers listened to the complaints of chaos about not knowing who was who or if they were talking to an AI or a real person, and rolled out a different one to replace it–the Mila dating app.
The Mila dating app is almost identical to its predecessor save for one big tweak–there are no more chatbots chatting in place of human interaction. Instead, users get an AI dating coach to help them up their dating game and assist them with compatible matches. So it's the same in terms of features, design, premium membership prices, etc.
We'll get into all of that below in our complete review of the Mila dating app for 2023!
| | |
| --- | --- |
| Sign-Up Time: | 5 minutes |
| Cost: | $39.99 – $89.99 per month |
| Membership Pool: | N/A |
---
---
Our Mila Dating App Rating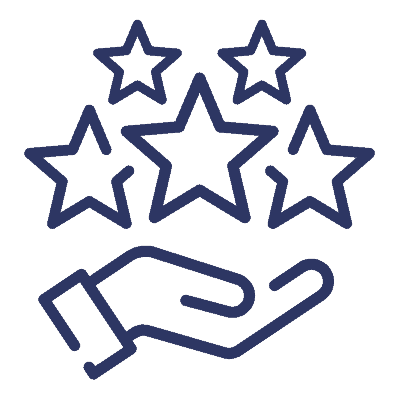 Overall Rating

Mila is coming in with an overall score of 4.0 out of 5!
We give the Mila dating app a solid 4 stars, so if you're searching for something fresh and original to help you meet romantic partners or casual dates, you're welcome to give it a try! We have no clue how many people are using the app or how actively they are using it because it is literally a week old, but we will update this review when we get the data!
Despite the fact that the Mila dating app is still in its infancy, we are confident that it shows promise for those who are in need of guidance from an AI dating coach.
Read on for a summary of the key findings from our investigation of the platform's features and functionality!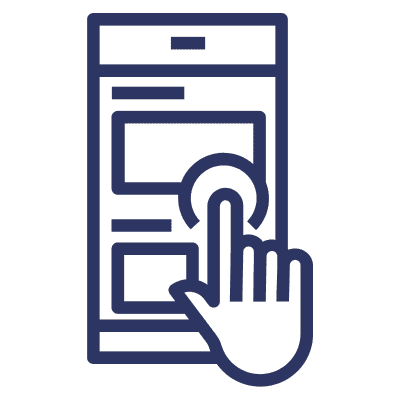 Ease of Use
The Mila dating app has an intuitive design and is easy to use. We created an account, linked up with our artificial intelligence dating coach/matchmaker, started talking to people, and looked at potential matches in no time at all. The user interface is bright and fun to use, with all features obvious and accessible.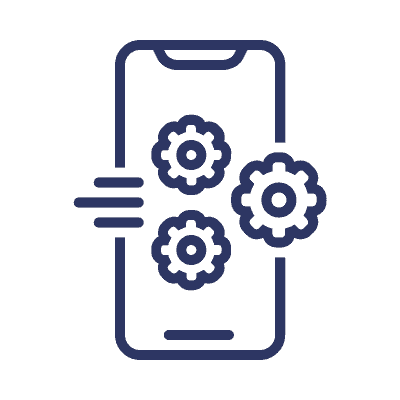 Features

Aside from its innovative AI dating coach, Mila's features are fairly standard fare; however, this is to be expected, as many of the top dating apps stick to the tried-and-true methods that have been shown to successfully bring singles together.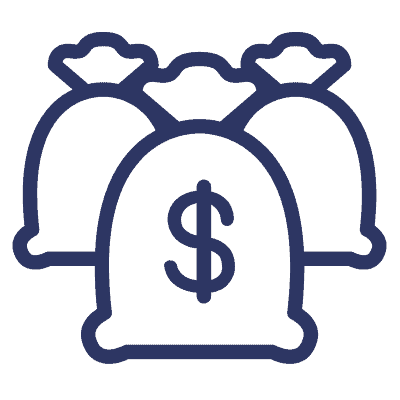 Cost


Mila's premium membership is not cheap ($19.99 for a week's access, or $39.99 for three months), but it is also not outrageously expensive. If you sign up for six months, you'll pay a total of $89.99. and there is a one-time payment of $229.99 if you are interested in a lifetime subscription.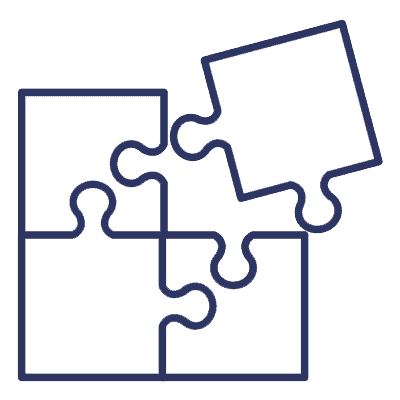 Match Quality


We checked out our 16 "picks," and they all appeared decent enough; after you've made a match, you can consult your AI dating coach for guidance on how to initiate conversation.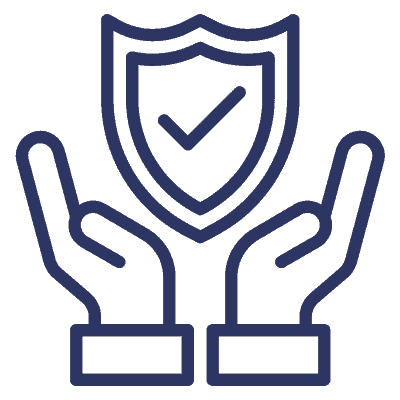 Safety and Security


The Mila dating app is SSL-encrypted and takes other technological precautions to ensure the safety of its users' personal information and data.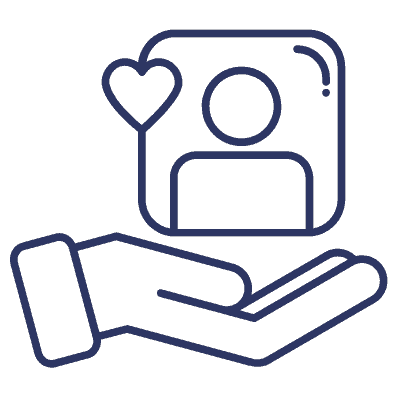 Customer Service


Mila provides customers with various channels through which they can interact with the dating app's customer service team–one of the available methods is a phone number that enables customers to have conversations in real-time with an agent, which is always appreciated.
Overview of Mila
The Mila dating app has literally just hit the App Store–it's fresh out of the gate on the heels of the previous version, Teaser AI. Founded in 2023, the app came to be after members of the one before it complained about confusion when using the platform. Members didn't know if they were communicating with a chatbot or a real person, which is kind of an important thing to know!
So the developers addressed the issues and relaunched the Mila dating app, which still relies heavily on AI, just with a different approach–users get an AI dating coach instead of a chatbot that mimics them and their chatting styles.
Mila Fast Facts
Year Founded: 2023
Interesting Fact: The Mila dating app is replacing the Teaser AI dating app, which was causing mass user confusion, according to member feedback.
Average User Age: 18-30 years
Gender Ratio: N/A
It is unclear how many people use the Mila dating app, what the gender distribution is among its users, or how effectively it helps people discover compatible matches as of the time of this review.
Mila Cost and Premium Membership Subscriptions
Premium users of the dating app Mila get access to a variety of features, including double the "picks," unlimited likes, super likes, profile boost features, a travel mode for when you're on the road, and more.
| Package | Length | Price Per Month | Total Cost |
| --- | --- | --- | --- |
| Mila Premium | 1 week | $79.96 | $19.99 |
| Mila Premium | 1 month | $39.99 | $39.99 |
| Mila Premium | 3 months | $89.99 | $269.97 |
| Mila Premium Lifetime | Lifetime | $229.99 | $229.99 |
You can additionally pay a one-time fee within the app to get these extra features:
BOOST: $7.99
BOOST: $34.99
BOOST: $59.99
Super Like: $9.99
Super Like: $29.99
Super Like: $74.99
Does Mila Dating Offer Free Trials?
The Mila dating app doesn't offer a standard free trial, where users join up and have the opportunity to use premium features for a set period of time before being required to make the switch to a paid plan.
Even though Mila has a free membership option, freemium users can only keep 16 "picks" or matches. In contrast, paid subscribers receive twice the number of "picks," as well as unlimited likes, Super Likes, Boosts, and a travel dating mode.
Standard (Free) Features
Create an account
Build a dating profile
Personalize a profile
Upload up to 6 profile photos
Access to 16 "picks"
Premium Membership Features
Unlimited Likes
A premium subscription on the Mila dating app grants you unlimited likes, increasing your chances of finding an ideal match.
Profile Boosts
Using the profile boost feature, you can have your profile appear at the top of the platform's search results at prime dating times when using the Mila dating app.
Unlimited Matches
Premium users can unmatch with all or any of their 16 current matches and regenerate to receive 16 brand-new matches, and they can do this as often as they like courtesy of the endless matches feature.
Match Rewinds
Have you ever made a hasty, but later-regretted choice to swipe left or unmatch someone? With match rewinds, you can go back and get another look at them.
Super Likes
Want to let another Mila dating app member that you are super interested in getting to know them? If you take advantage of the super like feature, they'll know you used one of your precious "super likes" on them.
Do Mila Memberships Renew Automatically?
Yes. Until you terminate your premium membership, you will be charged at the end of each payment cycle according to the membership plan and the duration that you opted for.
Should You Join the Mila Dating App?
We wish we could give you our unqualified endorsement of the Mila dating app, but at this time we just can't. Since it's in its infancy, we need more information to determine how well it works at pairing compatible daters.
At this moment, all we'll say is that it's unlike any other dating app out there and that we think it's worth trying out if you're looking for a truly new and engaging platform, with features like an artificial intelligence dating coach.
Reasons to Join
The Mila dating app, however, has plenty going for it, which is especially important given that it's a unique newbie to the dating app market. See our top reasons why you should join Mila below!
Personal AI Dating Coach
Are you feeling anxious about initiating conversations with your matches? The Mila dating app gives every user a personal AI dating coach that is designed to assist and alleviate the worry associated with first conversations!
Ease-of-Use
The Mila dating app stands out for its user-friendly interface and visually appealing layout, which is sure to attract the attention of even the most discerning daters.
Super Strong Community Guidelines
The following community guidelines can be found on the Mila dating app's homepage and within the app:
"What's the Mila Community? It's a place where you can look for love and be treated with respect. That starts with a community where everyone can feel comfortable being vulnerable and showing who they are. And so we've got to have norms that uphold these goals. Vulnerability, honesty, and authenticity have a place on Mila. Violating privacy, cat-fishing, bullying, and otherwise breaking trust — yeah, those do not. We are all old enough to have seen where dating apps short, and we want a community that genuinely uplifts all our lives. If you violate our community guidelines, we will act swiftly to remove you from our community. Full stop."
Reasons Not to Join
The bad news is that there is another side to the Mila dating app as well; we liked a lot of things about it, but there are several serious drawbacks that might give daters pause before signing up.
User Base Unknown
We can only speculate on who or how many people are using the Mila dating app because it just been released–when reviewing a dating app, we want to have as much information as possible, and the size of the user base is a major consideration, so this uncertainty concerns us when recommending a dating platform.
Artificial Intelligence Can Be Glitchy
Please understand that we obviously recognize the immense potential of AI. However, it is slightly unsettling to have an AI acting as our in-house dating coach. What happens if our AI dating coach veers way off-topic and offers us inappropriate dating advice? Just a thought to consider!
There Are No Refunds and No Exceptions
While it's standard practice for dating apps to not issue refunds, you might want to make an exception if your premium memberships are not cheap and you are in the early stages of your app's existence.
The Sign-up Process
We downloaded the Mila dating app on an iPhone and signed up for it in about 5 minutes. We like that it's possible for users to provide responses using voice recognition rather than typing them in!
As of this time, the Mila dating app is only available for iOS; sorry, Android and Google users.
Step #1: Download and Install the Mila Dating App
Follow this link to the Mila homepage. Click the "Download for IOS" button and when the application finishes downloading, launch it!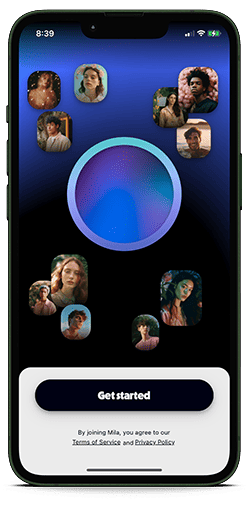 Step #2: Get Started
Click the "Get started" button to start building your Mila dating app profile once the app has been installed on your smartphone.
Step #3: Verify Your Mobile Phone Number
Plug the six-digit verification code into the relevant space after inputting your mobile phone number.
Step #4: Enter Basic Details
Input your email address, first name, and birthdate after selecting your location.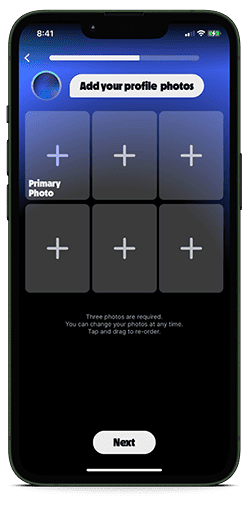 Step #5: Upload Your Mila Dating App Profile Photos
Your Mila dating app profile won't be complete unless you upload a great photo! You get a maximum of six image uploads, but you have to submit at least three, so choose wisely!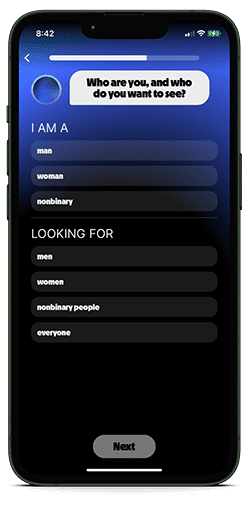 Step #6: Select Your Dating Preferences and Goals
Enter your gender, the genders of the people you wish to meet, and the kind of relationship that you're looking for on the Mila dating app.
Step #7: Enter Basic Information
Enter your occupation and educational background, and don't forget to include your height (you're actual height–no adding inches).
Step #8: Create Your Mila Dating App Profile Bio
The Mila app has a fun built-in feature that will build your dating profile's bio for you–and you can regenerate it again and again until it meets your criteria!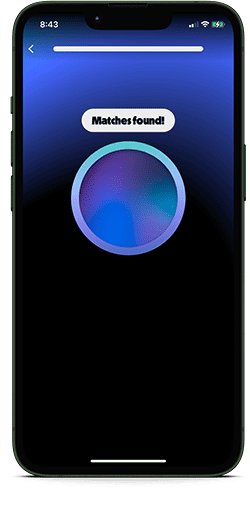 Step #9: Meet Your Mila Matches and Verify Your Account (Optional)
You've created a profile with the Mila dating app; now it's time to check out your potential matches!
Although it's not required, we recommend taking a selfie for photo verification. Once it's confirmed, a badge will appear on your profile to let people know that you are who you claim you are, and it takes two seconds to do!
Alternatives to Mila
If, for whatever reason, you are not vibing with the Mila dating app, there are so many other dating apps out there for you to sample–look below for a comprehensive list of top-notch dating platforms you can try out!
Dating App
Key Facts
Review
eharmony

Active Members: 16+ million
Gender Ratio: 48% men to 52% women
Best For: Find singles who desire serious relationships and profound connections
Pricing: Begins at $35.90/month

eharmony Review
Elite Singles

Active Members: 2+ million
Gender Ratio: 44% men to 56% women
Best For: Highly educated and successful singles
Pricing: Begins at $19.95/month

Elite Singles Review
Christian Mingle

Active Members: 16+ million
Gender Ratio: 44% men to 56% women
Best For: Finding singles who hold Christian values and want God-centered relationships
Pricing: Begins at $14.99/month

Christian Mingle Review
Jdate

Active Members: 240,000+
Gender Ratio: 47% men to 53% women
Best For: Jewish singles looking for dates and serious committed relationships
Pricing: Begins at $29.99/month

Jdate Review
SilverSingles

Active Members: 800,000
Gender Ratio: 53% men to 47% women
Best For: People over 50 looking for relationships
Pricing: Begins at $24.95/month

SilverSingles Review
Zoosk

Active Members: 40+ million
Gender Ratio: 47% men to 53% women
Best For: Flirting, finding love, and getting dates with singles
Pricing: Begins at $10.00/month

Zoosk Review
Frequently Asked Questions
If you have any additional concerns regarding the Mila dating app, check out the frequently asked questions (FAQs) provided below that we've gathered in response to requests from our readers!
What Exactly Is the Mila Dating App?
Well, first off, it's a dating platform that's just been launched. The Mila dating app (formerly known as Teaser AI) provides each user with a dedicated artificial intelligence (AI) dating coach to assist them in the early stages of interacting with potential matches.
Who Developed the Mila Dating App?
The creators of the Mila dating app are the same people who created Dispo, a highly popular photo-sharing application co-founded by YouTube personality David Dobrik.
Is Using AI on a Dating App Safe?
Absolutely, in this context! Although there was some confusion with the previous version of the Mila dating app, Teaser AI, it wasn't due to people being worried about the use of AI to start conversations for platform users. As long as they are designed properly, AI dating apps are very safe to use.
Why Was Teaser AI Changed to the Mila Dating App?
The CEO, Daniel Liss, claims that the Teaser AI platform failed because users were confused about who was who–when users complained about being unsure if they were interacting with a chatbot or a real person, the app's creators headed back to the drawing board, made some tweaks, and re-released it as the Mila dating app.

The features and functionality are virtually the same, with one major exception: chatbots are no longer present. Instead, each user is assigned an artificial intelligence dating coach to act as their virtual sidekick.
Can I Use the Mila Dating App for Free?
Yes, the Mila dating app can be used for free. However, using the free version can restrict the amount of potential matches you get and limit your capacity to interact with other users.
How Much Are Mila Dating App Premium Membership Subscriptions?
The price of Mila dating app premium memberships ranges from $19.99 per week to $39.99 per month. There is also an option to pay $89.99 for a three-month period or $229.99 for a lifetime membership. In-app purchases can also be made as one-time purchases by users.
Which Payment Methods Are Accepted by the Mila Dating App?
The Mila dating app is exclusively available on iOS devices, which means that it can only process payments made through Apple Pay.
Is There a Refund Policy for the Mila Dating App?
Unfortunately, no, all transactions made in the Mila dating app, including premium membership memberships, are final and non-refundable.
Is My Data Sold by the Mila Dating App?
Nope! The Mila dating app will not sell or share your personal data to unaffiliated third parties so that they can send you marketing materials about their products and services, nor will it give away your information to anyone else, as stated in the privacy terms and policy.