Our team of experts diligently research and review all of the products and services we recommend. If you buy through our links, we may receive a commission. Learn more here.
Match.com is undoubtedly one of the top names in the dating app industry–it's one of the biggest and most widely used online dating platforms, so it leaves some fairly big footprints to follow for other dating apps on the market.
The online platform went live in 1995, long before the rise of the dating app Tinder. Since then, it has developed within the realm of online dating itself, providing an intuitive website and mobile app with specialized features and in-depth user profiles for fostering meaningful relationships between compatible singles.
In our complete and unbiased Match.com 2023 review, we'll examine what makes this online dating giant tick and why it is such a popular dating app!
| | |
| --- | --- |
| Sign-Up Time: | 5 – 10 minutes |
| Cost: | $19.99 – $34.99 per month |
| Membership Pool: | 8+ million |
---
---
Our Match.com App Rating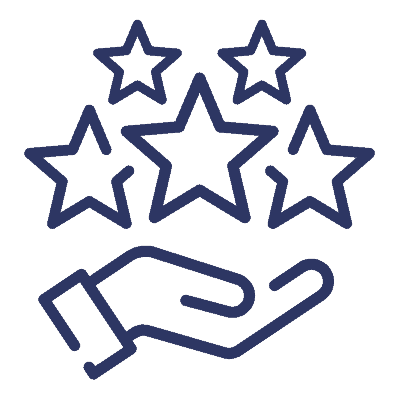 Overall Rating

Match.com is coming in with an overall score of 4.0 out of 5!
Our Match.com review is aimed at bringing you the most honest and accurate picture of the dating app that's possible, and once again, we're using our 6-point rating process. We've concluded that Match.com comes in at a rating of 4.0/5!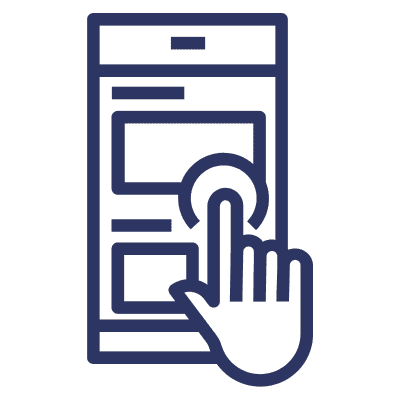 Ease of Use

Match's website and mobile app both have an exceptionally simple and straightforward interface designed with the user's needs in mind. The sign-up process is quick, and the layout of the website/app leaves little room for error. Because of the site's clean design and intuitive navigation, finding daily matches, browsing profiles, and corresponding with other users is a breeze.
Overall, it was an easy-to-use dating app. The design has evolved slightly over the years, which is neither a plus nor a minus, but simply different. Everything was neatly organized, so we had no trouble finding what we needed, and our visit was overall enjoyable.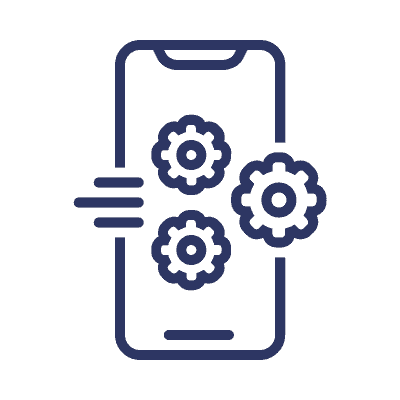 Features

Match.com has the tools you need to find your perfect match, whether you're looking for a long-term partner or just a fun hookup. Some of the perks that come with the base package are unlimited chatting, unlimited likes, and a list of profile visitors. A premium subscription unlocks read receipt notifications, unlimited rewinds, and higher rankings in overall search results.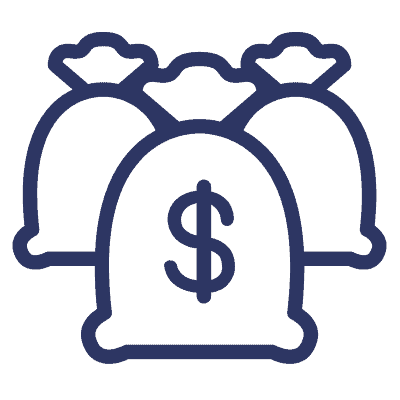 Cost


Match.com has six membership options, as opposed to the usual three or four on other dating sites. There are six in total, with three being "premium" and the other three being "standard." The price varies depending on whether the plan is for 3, 6, or 12 months.
In terms of what you get out of your Match experience, the premium package is where you'll notice the most difference between the two tiers. The more expensive plans will come with many more valuable extras.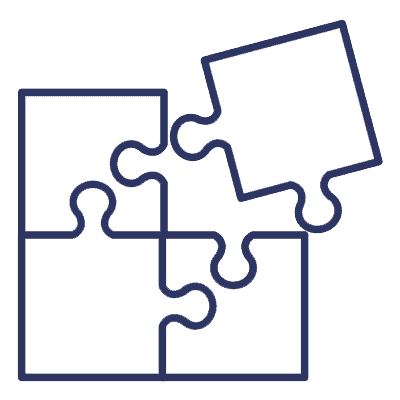 Match Quality


Match.com's only goal is to help people looking for love online find each other. We noticed that, even though their personality tests and compatibility questionnaires are concise, they do an excellent job of matching people who are similar. Match.com has helped a lot of people find both serious and casual relationships.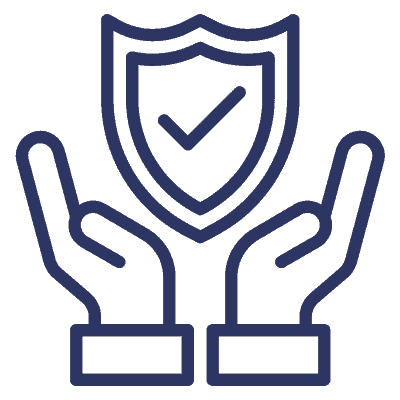 Safety and Security


Match.com cares about its users' safety and encourages them to be careful when communicating, sharing personal information, and meeting in person. On the site, there's a whole section with tips on how to stay safe when dating online.
Included are videos and tips on how to avoid scams, spot suspicious people, and stay safe at in-person meetings. It also backs the ideas behind the National Cybersecurity Alliance's Think and Connect (NCSAStop) project, whose goal is to improve everyone's cyber security.
Match also has a feature called MatchPhone that lets you talk to other members over the phone in private without giving out your number. All of the photos on Match have been checked by the site's administrators to ensure they are real.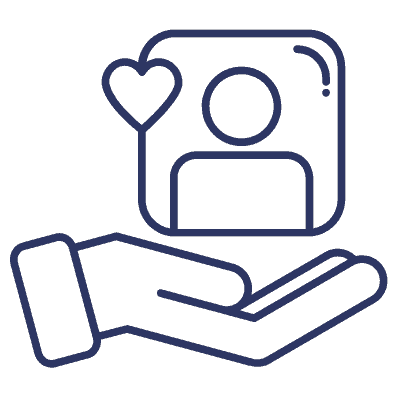 Customer Service


Match.com's customer service department, while already helpful, has room to grow and develop. The Match.com mobile app provides numerous channels for contacting support, including:
Live chat (available Monday through Friday, 8 a.m. to 5 p.m.) is an excellent addition because it provides customers instant access to the help desk.
The Match.com dating app has a comprehensive and detailed section dedicated to frequently asked questions. Clearly, they made an effort to be thorough by answering a wide range of frequently asked questions. If you need assistance resolving an issue or have a question, this is the place to go.
Overview of Match.com
If you're single and looking for a serious relationship but also open to casual dating, Match.com is the place to be. Match.com's overall success can be attributed to the site's simple matching algorithm, which pairs users based on basic characteristics such as income, religion, relationship status, interests, physical type, and smoking and drinking habits.
Match.com Fast Facts
Year Founded: 1995
Match is one of the OG dating platforms
Average User Age: 35-44 years
Gender Ratio: 49% men to 51% women
This review will be among the most thorough and honest of any dating app available online because we will look at not only the app's strong points but also the areas where it falls short and could be improved in the future. Even though Match.com is arguably the most well-known and widely used dating app in 2023, it is far from perfect.
Match Cost and Premium Membership
If you only remember one thing from online dating app reviews like Match.com, make it this: upgrading to a premium membership is worthwhile. What you pay for is exactly what you get. Signing up for a premium plan gives you access to many more options and features than the basic plan.
Premium Light
3 Months
$34.99
---
Membership: 3 Months
Price Per Month: $34.99
Total Membership Cost: $104.97
---
All Standard Features
Every Plan Has the Same Premium Features
Premium Plus
6 Months
$24.99
---
Membership: 6 Months
Price Per Month: $24.99
Total Membership Cost: $149.94
---
All Standard Features
Every Plan Has the Same Premium Features
Premium Extra
12 Months
$19.99
---
Membership: 12 Months
Price Per Month: $19.99
Total Membership Cost: $239.88
---
All Standard Features
Every Plan Has the Same Premium Features
The good news is that there isn't much of a price difference between the two categories! While the decision is ultimately yours, we recommend going with the premium plan if possible.
Match.com is one of the few dating sites that will let you pay for your membership in up to four monthly installments. Most demand full payment upfront.
Match.com Free Trial and Premium Features
With a traditional free trial, new users can enjoy all the benefits of premium membership for a limited time, but only after providing payment information. A premium subscription will be charged to the customer's credit card and activated at the end of the trial period unless the trial is canceled before then. When you sign up for Match.com, you can create a profile and use some of the features for free, just like with other dating services.
Match.com free users have limited access to the site, with no ability to view photos or exchange messages with potential matches. Unless you upgrade to a premium membership, you can only send "smiles," "compliments," and "icebreakers."
Standard (Free) Features
Registering your account
Sending likes
Creating a new profile
Matchmaking games
View the profiles of other members
Get SingledOut matches
Browsing on member search
Premium Membership Features
Communication with other members via instant messaging
Unlimited message sending
Daily Matches or "Top Picks"
Private browsing mode
MatchPhone is a private phone line that can be used for texting and calling.
Read notifications on messages
See who has looked at your profile
Do Match.com Memberships Renew Automatically?
Yes! You could save yourself the hassle of having to reapply each month by selecting automatic renewal on www.match.com. Every month, this is taken care of automatically, so you won't have to waste any time worrying about it. If you want to cancel your Match.com subscription, you must do so at least 48 hours before it is due to renew.
Should You Join Match.com?
When many people think of dating sites nowadays, the first thing that comes to mind is Match.com. For nearly 20 years, singles (both men and women) have used this service. However, you should consider the advantages and disadvantages. Members who use the free version have fewer options for interacting and dating.
If you want to get the most out of your online dating experience, we recommend upgrading to a premium subscription on Match.com. To use all of Match.com's intriguing and entertaining features, you must have a premium membership.
If you're just starting out with online dating, you might want to use Match.com's free version until you're sure it's the right fit for you. Although many people have found lasting love on Match.com, other users have expressed concerns about scammers and phony accounts. As with any easy-to-use dating site, this is to be expected.
Due to its years of experience, extensive feature set, and large user base, Match.com is a fantastic option worth considering for those interested in online dating.
Reasons to Join
During our Match.com review, we discovered that there are numerous reasons to join, but we've highlighted the main reasons why we think it's worth your time below!
You Want to Check Out Your Options
You're not sure whether long-term, committed relationships or casual hookups are more important to you, and you want to see what's out there while you decide.
Fun and Creative Features
You like the idea of online dating being like shopping for potential love interests in a catalog.
Chill Atmosphere
You are not intimidated by video chatting and prefer a more relaxed approach to dating. It's a comfortable online environment where you can talk to people before meeting them in person.
Affordable
You can afford to pay for an upgrade and are not concerned about spending the extra money required to access premium services.
Reasons Not to Join
While there are many reasons to join Match.com, there are a few reasons why this dating app may not be right for you.
You Only Want a Serious Commitment
You are the type of person who is only interested in long-term relationships. Although this is entirely possible to find on Match.com, it may not happen immediately.
Just Looking for a Fling
You are the type of person who is only interested in casual encounters. As previously stated, this is doable, but there are dating apps that cater solely to people looking for casual flings.
You're Impatient
You are the type of person who wants to learn everything there is to know about a potential partner before making contact with them.
You Want a Partner STAT
You want to find your ideal partner on the first dating site you use.
The Match.com Dating App's Sign-up Process
Match.com's questions will be more personal than those of other memberships you may have signed up for in the past since it is a dating app. Given the competitive nature of the internet dating app market, this is to be expected. To create a successful online dating profile, you must be as open and honest about yourself as possible.
Creating a new profile on the Match.com app is a simple process. In fact, you shouldn't spend more than 5 minutes on the entire thing! Read on for step-by-step instructions on how to sign up for the Match.com dating app right now.
Step 1: Register at Match.com
To sign up for Match.com, go to www.match.com. Specify who you are interested in, the age range you're looking for, and your zip code. Then select "view singles" from the drop-down menu.
Step 2: Enter Basic Information
If you're creating an account for the first time, you'll need to provide some information to verify your identity. Match.com requires your email address as well as your birthday. You'll enter your first name, birthday, and email address and set up a password.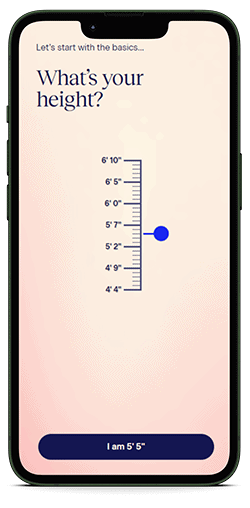 Step 3: Start Building Your Profile
The Profile Builder comes next, with a "tell us a little about yourself" section. You will enter your height, body type, relationship status, children, education, and so on. If you don't want to answer some of these questions, you can skip them.
The next step is to choose all of the activities that interest you from the site's extensive list.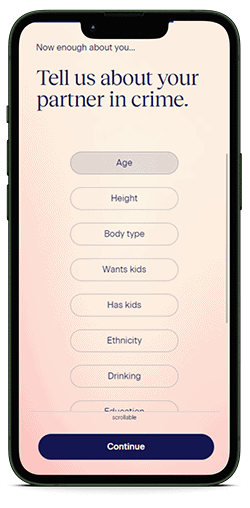 Step 4: Tell Us about Your Partner in Crime
When you're finished with your stats, you can choose what you're looking for in a partner.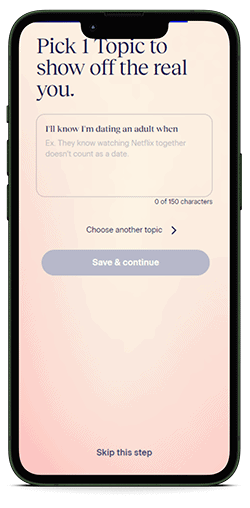 Step 5: Write Your Answers and Show off the Real You
The following step is to select a topic to "show off the real you." If you're stuck on what to write, Match.com offers a series of suggested prompts!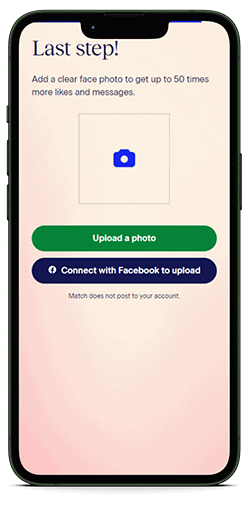 Step 6: Upload Photos
Once you've completed the Profile Builder questionnaire, upload a recent photo of yourself.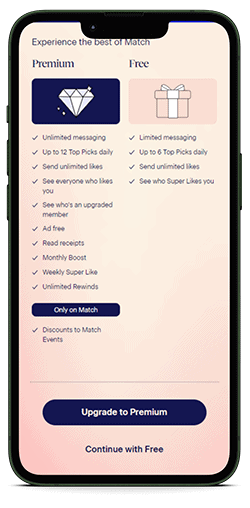 Step 7: Select Your Membership Plan
You have completed the creation of your Match.com profile! The final step is to select a plan, which can be either premium or free. After that, you can start matching!
Alternatives to the Match App
If Match.com isn't the right fit for you, try one of these excellent alternatives:
Dating App
Key Facts
Review
Eharmony

Active Members: 16+ million
Gender Ratio: 48% men and 52% women
Best For: Finding love and quality, compatible connections
Pricing: Begins at $35.90/month

eharmony Review
Elite Singles

Active Members:  2+ million
Gender Ratio: 44% men to 56% women
Best For: Finding love and deep relationships with other professionals
Pricing: Begins at $31.95/month

Elite Singles Review
Christian Mingle

Active Members:  16 million
Gender Ratio: 44% men to 56% women
Best For: Finding serious relationships with Christian singles
Pricing: Begins at $14.99/month

Christian Mingle Review
Zoosk

Active Members: 40 million
Gender Ratio: 47% men and 53% women
Best For: All singles – Flirting, finding love, and getting dates
Pricing: Begins at $10.00/month

Zoosk Review
SilverSingles

Active Members: 800,000
Gender Ratio: 53% men to 47% women
Best For: Singles over 50 looking for relationships
Membership Price: Begins at $24.95/month

SilverSingles Review
Frequently Asked Questions about Match.com
We recognize that our Match.com review cannot possibly address all of the concerns that users may have. Please let us know via the contact page if we have fallen short of your expectations. Also included below are numerous responses to some of the frequently asked questions about Match.com that our readers have sent us.
What Is the Success Rate of Match.com?
Match.com bills itself as the premier online dating service, but the company does not disclose the percentage of successful matches it has made. Unfortunately, verifying these figures is difficult.
Does Match.com Have Fake Profiles?
Our Match.com review revealed that the site does a reasonable job of filtering for false profiles, which is a problem shared by other online dating services. Each profile and photo is reviewed by the team before they are made public. While this may slow things down at first, it is likely to be beneficial in the long run.
Does Match.com Have a Free Trial?
Match.com has a great, easy, and free trial membership that you can try out. Before committing to anything, you can use the Match.com free trial to explore the excellent search tools and appealing user base. Use the fun "like" or "pass" browsing approach to go through all of the people who have been matched with you.

Their advanced search features, such as searching by qualities, mutual searching, and reverse searching, are all available during the trial period. Successful searches can even be saved for future reference.
Is There a Match.com Mobile App?
The Match.com mobile app is a convenient way to browse for potential dates while on the go. The Match.com mobile app is designed to function similarly to the desktop version of the site, so there is no need to adjust to a new interface.
Is a Match Subscription Worth My Time?
A Match.com membership provides several benefits. You can view the profiles of people who have winked at you and communicate with them via messages, and you can get discounted tickets to select Match events. With an unlimited Match.com membership, you can search without being bothered by annoying advertisements.
Can I Block or Hide Unwanted Matches?
Any matches that don't fit your criteria can be blocked from showing up. To do so, you must first subscribe to the "Select" plan and then have a filter added to your account to eliminate contacts who aren't a good fit.
Are There Refunds if I Do Not like My Match Account?
Unfortunately, Match.com does not currently offer refunds. You can find out if the site is worth your time and money by signing up for a free trial account. Even though there are restrictions on what you can do during the trial period, it's still the best way to see if Match.com is the right dating service for you.