Our team of experts diligently research and review all of the products and services we recommend. If you buy through our links, we may receive a commission. Learn more here.
For those looking to meet beautiful Hispanic ladies, LatinAmericanCupid ranks as one of the first dating apps that cater specifically to their needs. As a member of the mega-successful Cupid network, the platform benefits from high credibility. The big issue is, is it really worth it to join this specialized dating app?
In our complete review of the LatinAmericanCupid Dating App for 2023, we take a deep dive into the established online dating service and discuss its features, pricing, and user experience. Read on for details to help you decide whether or not LatinAmericanCupid is the best dating app for you!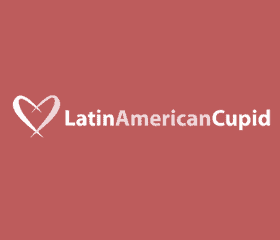 | | |
| --- | --- |
| Sign-Up Time: | less than 5 minutes |
| Cost: | $11.25 – $79.98 per month |
| Membership Pool: | 180,000 (40,000 from the U.S.) |
---
---
Our LatinAmericanCupid App Rating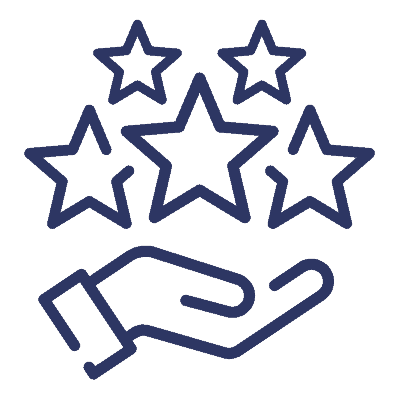 Overall Rating

LatinAmericanCupid is coming in with an overall score of 4.0 out of 5!
We examined the major pros and cons of the LatinAmericanCupid dating app to bring you the most honest and accurate LatinAmericanCupid review possible.
There were six key categories that we went over to arrive at an overall rating for LatinAmericanCupid: features, usability, daily matches, cost of membership, and active members. Each of these categories got its own rating, and then we took an average to get to our overall rating for the LatinAmericanCupid dating app.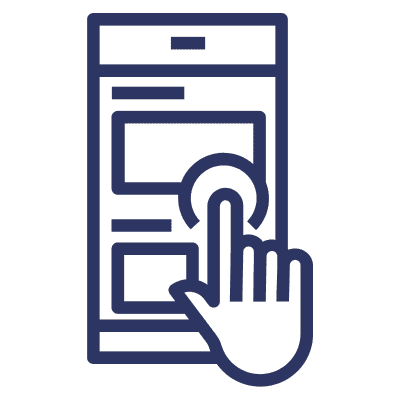 Ease of Use

Signing up with LatinAmericanCupid is simple and quick. You can sign up in two ways: by entering your email address or, more conveniently, by connecting your account with Facebook. The registration procedure consists of just two simple steps and should take no more than 5 minutes!
After filling up some basic information, you'll be sent to your very own profile page. You can decide not to submit a picture before being allowed to browse, but doing so reduces the likelihood that other members will see you. In terms of functionality and navigating the dating app after you've created a profile, it's among the most basic dating platforms we've tested out!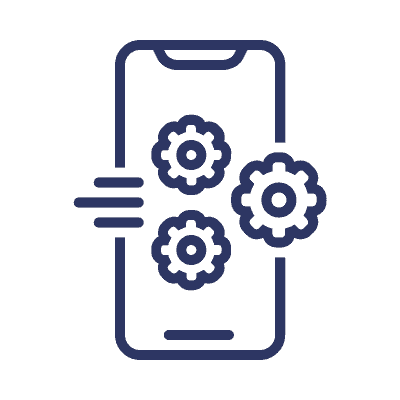 Features

The bigger Cupid Media corporation owns LatinAmericanCupid, although it has a significantly different focus than any other Cupid Network platform. Given that their end goal is to bring together singles from various regions of the globe in romantic relationships, this is an absolute necessity. That's why it has features that are standard on other Cupid Media platforms as well as others that are unique to LatinAmericanCupid!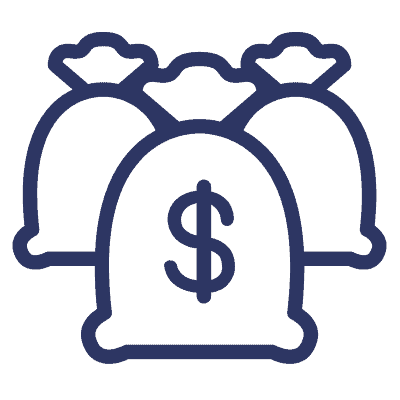 Cost


LatinAmericanCupid's price is on pace with similar services. We like the flexibility of the pricing system, which allows users to pick between weekly and monthly subscriptions. We appreciate that there is a wide variety of options available so that everybody can find something that fits their needs.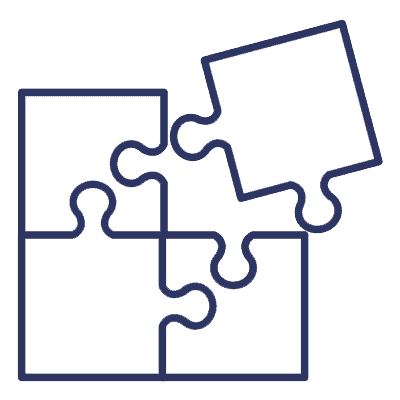 Match Quality


The quality of profiles on LatinAmericanCupid varies considerably because of the platform's large user base. We've seen both people who spent a lot of time and effort on their accounts and others who didn't. Nonetheless, we found that a large percentage of LatinAmericanCupid users had extensive profiles that included intriguing information and attractive images, and the dating app makes an effort to highlight the most impressive of these profiles in order to provide the appearance of higher-quality connections.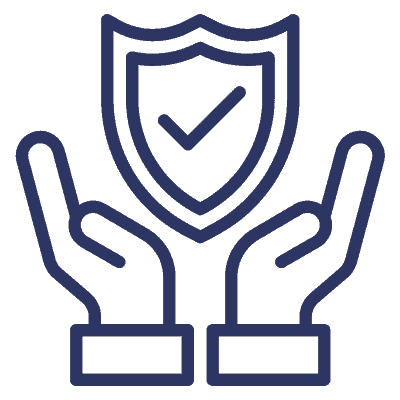 Safety and Security


The brands owned by Cupid Media use market-leading automatic and human moderation and review techniques, technology, procedures, and policies to identify, stop, and remove users who behave inappropriately from its dating websites and mobile applications.
The company uses advanced machine learning fraud models to identify fake profiles as soon as they are created, on-site activity is continuously monitored for fake accounts, and dedicated fraud teams manually analyze questionable accounts and user-generated reports around the clock.
However, LatinAmericanCupid, like all other dating apps, cannot guarantee its customers' total safety and security, so always be on the lookout for suspicious conduct.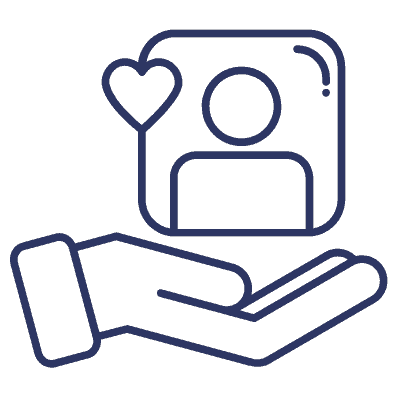 Customer Service


The customer service process on LatinAmericanCupid might be difficult to understand at first, but it ends up being really useful. You'll need to go to the settings page before you can access the general FAQ. A window mimicking a live chat with support staff will open up. However, this is only a starting point for your search–the AI is going to guide you on where to get the answers you need.If your issue isn't resolved by searching the frequently asked questions section, use the "contact us" option to email the support staff, which usually gets back to queries in a few hours.
Overview of LatinAmericanCupid
Launched in 2003, LatinAmericanCupid is one of more than 30 niche dating sites managed by the famous Cupid Media network. With a focus on connecting individuals from all around the world, they deliver all of the world to your phone or tablet via a dating app.
LatinAmericanCupid Fast Facts
Year Founded: 2003
Finding a compatible companion has never been simpler, thanks to LatinAmericanCupid's exclusive mutual and reverse matching algorithms!
Average User Age: 25-34 years
Gender Ratio: 30% men to 70% women
The dating app promotes itself as being committed to helping you find a compatible romantic partner wherever they may be. Those interested in meeting other single Latin Americans from places like the Dominican Republic, Mexico, Puerto Rico, Argentina, Colombia, Brazil, Ecuador, Venezuela, Peru, Chile, and Cuba are encouraged to join. Although it was designed specifically for Hispanic individuals, there are other users from countries where English is the primary language.
Users of the dating app are mostly searching for committed partnerships, and most of the site's users are young men in their twenties and thirties.
Premium Membership Subscriptions and Prices
LatinAmericanCupid users can choose from three different membership options based on what best suits their tastes. Free users can use a few features, but paid users benefit from numerous additional sophisticated functions that are definitely worth the cost. The three categories are Gold, Platinum, and Diamond, with the main distinction between them being that only Platinum and Diamond members have access to the message translating option, while Gold members do not.
| Package | Length | Price Per Month | Total Cost |
| --- | --- | --- | --- |
| Gold | 1 week | $67.48 | $16.87 |
| Gold | 1 month | $33.74 | $33.74 |
| Gold | 3 months | $22.49 | $67.48 |
| Gold | 12 months | $11.25 | $134.99 |
| Platinum | 1 week | $80.00 | $20.00 |
| Platinum | 1 month | $39.99 | $39.99 |
| Platinum | 3 months | $26.66 | $79.98 |
| Platinum | 12 months | $14.17 | $169.99 |
| Diamond | 1 week | $160.00 | $40.00 |
| Diamond | 1 months | $79.98 | $79.98 |
| Diamond | 3 months | $53.32 | $159.97 |
| Diamond | 12 months | $28.33 | $339.98 |
Only LatinAmericanCupid allows its premium users to spread the cost of their subscription across four equal monthly payments. It's common for dating apps and sites to demand a full payment upfront.
LatinAmericanCupid Free Trial and Premium Features
We've all fallen for the "free trial" that really wants your credit card number and hides the information about recurring payments in tiny text. Then, a week later, your bank balance is lower than it should be because you continue to be billed for a product that you will never use again. It's a bad feeling; trust us, we know.
Thankfully, you haven't stumbled onto such a dating app! The free trial on LatinAmericanCupid really is free. You can use the free dating app version without providing any financial information and for as long as you like. While we believe the premium membership services on LatinAmericanCupid are well worth the cost, we understand the importance many users place on a free version. If this describes you, you will appreciate the free trial of LatinAmericanCupid.
Standard (Free) Features
Create a profile
Upload profile photos
View who's online
Browse and search profiles
View basic profiles
Display interest in other profiles
Add profiles to your "Favorites" list
Basic matching
Message With premium members
Premium Membership Features
Message Filters
You are able to filter undesired messages sent to you by other users using this feature. These messages are immediately stored within the filtered folder after being read!
Search Anonymously
Premium members have the ability to easily hide their profiles and images from the eyes of other users.
CupidTag
This unique feature allows you to include (in your profile) words that best characterize you. Members can discover you in the results of their searches if they use a tag that you have used! We love this cutesy Cupid Network feature the most.
VIP Profile Highlighting
The unique Diamond symbol on your profile will let potential suitors know you mean business when it comes to online dating–everyone will know that you have upgraded to a premium membership.
Mutual and Reverse Matching Algorithms
Gaining access to special mutual and reverse matching algorithms will make finding the right partner for you a lot easier.
Automatic Translation
The dating app's auto-translation is available to Platinum users, allowing them to engage with more people by removing a language barrier in their conversations. This is excellent for those who want to meet people from different countries but whose native language is not spoken there.
Double the Profile Space
Platinum members, in addition, have twice as much space for their profiles, which enables them to put together a profile that does a better job of showcasing who they are and what they have to offer.
Do LatinAmericanCupid Memberships Renew Automatically?
Your subscription will be renewed on an ongoing basis. Auto-renewal can be easily turned off at any time, but your premium membership will automatically renew if you don't opt out during the specified time periods. The instructions in the dating app's "Help" section will show you how to disable auto-renewal.
Should You Join LatinAmericanCupid?
Before joining up for a dating app and paying for a premium subscription, it's important to weigh the pros and cons. We've outlined the positive aspects of joining LatinAmericanCupid as well as some of the negatives you should be aware of prior to signing up.
Reasons to Join
In this review of LatinAmericanCupid, we'll go through the dating app's advantages and disadvantages in detail in order to help you make an informed decision about whether or not you should join.
The following are some of the many benefits of joining the dating app.
Quick and Easy Sign-Up Process
Every user has the ability to build a profile quickly, and there is no cost involved. Just keep in mind that even while this is a good incentive to join, you still need to consider that your communication with other users will be restricted.
Support for Various Languages
The LatinAmericanCupid dating app is accessible in several languages, allowing for the broadest audience imaginable.
Very Active User Base
Our research showed that the majority of Latinx singles using LatinAmericanCupid are online at any given time, making it a very active dating app.
Message Translation
Instantaneous translation into your native tongue enables you to comprehend messages written in languages other than your own, which makes it possible for you to interact with people from various racial and cultural groups! Remember that this feature is only available to Platinum members, so you'll need to upgrade to use this great feature.
Reasons Not to Join
There are many benefits to using the LatinAmericanCupid dating app, but there are some disadvantages as well, which we've listed below in case you're still debating whether to give it a go.
No Mobile App for iOs
There is currently no LatinAmericanCupid mobile app available for iOS users to download.
Fake Profiles
Users of the LatinAmericanCupid dating app have complained that male identities on the platform use stolen photographs of women to trick their male counterparts into giving them money.
No Free Messaging
One of the worst features of this dating app is that you have to pay before you can even message another user. Replying to premium members' messages is allowed for basic users, but sending your own is not. You'll need to upgrade to either the Gold or Platinum Membership tier in order to communicate with all users.
Smaller Dating Pools
It's a niche app for international dating, so we can't hold a smaller dating pool against them, but it's worth keeping in mind if you're only interested in meeting people in your immediate vicinity.
The LatinAmericanCupid Dating App's Sign-up Process
The registration process for LatinAmericanCupid is quick and easy; it took us less than five minutes. There is no need to verify your email address; just fill out a short form with your email address, first name, password of your choice, gender, and date of birth.
Since there is no iOS mobile app, we signed up via the website's browser, but if you're using an Android smartphone, you can just download the dating app and create your dating profile there!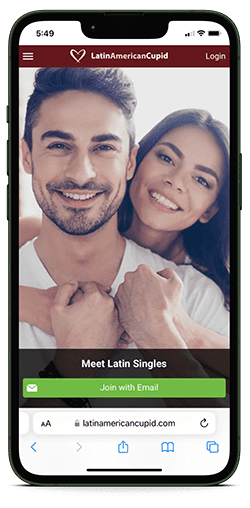 Step 1: Visit LatinAmericanCupid's Homepage
The first thing you need to do is visit the LatinAmericanCupid homepage on any web browser and click the green "Join With Email" button at the page's footer.
Step 2: Enter Some Basic Info
Now, you'll need to provide LatinAmericanCupid with your age, gender, location, email address, and a strong password you choose. A green "View Singles Now" icon will appear; click it to move onto the next stage!
Step 3: Upload a Profile Photo
Even though it's not required, if you're serious about meeting someone, you should definitely fill in your profile and upload a photo. And if you don't, every time you open the dating app or do a search on the platform, an annoying profile completion question will pop up. Click on "View My Matches" to move on to the next step.
Step 4: Start Browsing for Singles!
You're done! Just follow these four simple steps, and you'll soon be able to browse profiles of eligible singles on LatinAmericanCupid! At this stage, you can upgrade to a premium membership to message other users or stick with the free basic version.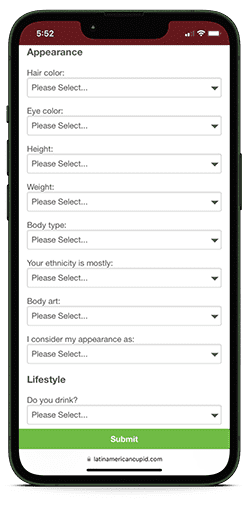 Step 5: Finish Building Up Your Profile
This step is optional, but we suggest you circle back to your profile and add as much detail as possible so other LatinAmericanCupid members can see what you're all about! There are drop-down menus for your appearance (eye and hair color, height, weight, etc.), lifestyle questions, relationship status, number of kids, background, ethnicity, and, most importantly, what you are looking for on the dating app!
You also have some space to add a profile heading as well as an "About Me" section, and we recommend being as detailed as possible in order to find the best compatible match for you!
Alternatives to the LatinAmericanCupid Dating App
If you decide LatinAmericanCupid isn't the right dating app for you, that's okay! There are a ton of dating apps available that let you meet compatible singles who share your interests. See whether any of the ones mentioned below are to your liking by taking a peek at them!
Dating App
Key Facts
Review
Christian Mingle

Active Members: 16 million
Gender Ratio: 44% men and 56% women
Best For: Christian singles looking for committed relationships
Pricing: Begins at $24.99/month

Christian Mingle Review
eHarmony

Active Members: 16+ million
Gender Ratio: 48% men and 52% women
Best For: All singles who want a serious relationship
Pricing: Begins at $35.90/month

eharmony Review
Elite Singles

Active Members: 2+ million
Gender Ratio: 51% men and 49% women
Best For: Highly educated and successful singles
Pricing: Begins at $31.95/month

Elite Singles Review
Jdate

Active Members: 240,000+
Gender Ratio: 47% men and 53% women
Best For: Jewish singles looking for dates and serious, committed relationships
Pricing: Begins at $29.99/month

Jdate Review
Frequently Asked Questions About LatinAmericanCupid
We strive to provide the most helpful details possible in our reviews of various dating apps. To help address any remaining questions you might have after reading our LatinAmericanCupid review, here is a list of frequently asked questions we have received from our readers!
Is LatinAmericanCupid a Legit Dating App?
Yes! Cupid Media, a market leader, owns over 30 niche dating services, including LatinAmericanCupid.
Is LatinAmericanCupid Safe?
It is a safe and reputable dating app, but there is no way for LatinAmericanCupid or any other dating app to ensure the security of its users completely. Be wary of scammers and fake profiles; LatinAmericanCupid has a toll-free helpline and an easy "report user" option for reporting suspicious activity.
Does LatinAmericanCupid Have a Mobile App?
Yup! It can be downloaded for free from the Google Play Store, but it's only on Android devices–unfortunately, there is no iOs mobile app available as of this review.
Is LatinAmericanCupid a Free Dating App?
The basic version of LatinAmericanCupid is available for free, but if you're serious about finding love, you'll want to upgrade to a paid membership to access premium features like sending and receiving messages.
Is There an LGBTQ+ Community on LatinAmericanCupid?
Yes! LatinAmericanCupid welcomes members of all sexual orientations and gender identities. The number of LGBTQ people using the dating app is far less, which may shrink your search results.
What if I Don't Speak the Same Language of a Potential Match?
Platinum members of LatinAmericanCupid can communicate with each other regardless of language barriers–your messages to a possible partner will be translated promptly into their language. But be mindful that this feature is ONLY available to Platinum members–Diamond and Gold members cannot access this feature and will need to upgrade to a Platinum subscription.
How Does Identity Verification Work on LatinAmericanCupid?
Each profile will be checked for legitimacy and authenticity as part of the identity verification process. Members are urged to prove their identities by providing a copy of an official document.
What Happens after My Identity Is Verified?
There'll be an icon on your profile to show that you've been verified. By doing so, you'll let other members know that your identity has been confirmed as real. This will let other members see that you have passed the verification step and are legit.
Does LatinAmericanCupid Sell My Data?
No! LatinAmericanCupid will not share or sell any of your personal information.
Can I Send Messages to Other Members for Free?
Free LatinAmericanCupid users are able to reply to messages sent to them by premium members. But as free users, they won't be allowed to start conversations or message anyone first.
Do You Need a Mobile Phone to Join LatinAmericanCupid?
Nope! You can set up an account online without providing a mobile phone number. This means that regardless of mobile phone access, everyone can use LatinAmericanCupid to find the ideal compatible match.