Our team of experts diligently research and review all of the products and services we recommend. If you buy through our links, we may receive a commission. Learn more here.
Are you looking for love with someone who doesn't share your ethnicity or cultural background? Look no further than InterracialCupid, a dating app from the CupidMedia Group that focuses specifically on interracial dating and relationships.
Our InterracialCupid review will give you all the details on the unique communication features, how matches are created, and membership plans available at this interracial dating app. Upon reviewing InterracialCupid for a solid week, we rated its services 3.6 out of 5 stars; it's a terrific platform for finding interracial love and relationships with singles near you or around the world.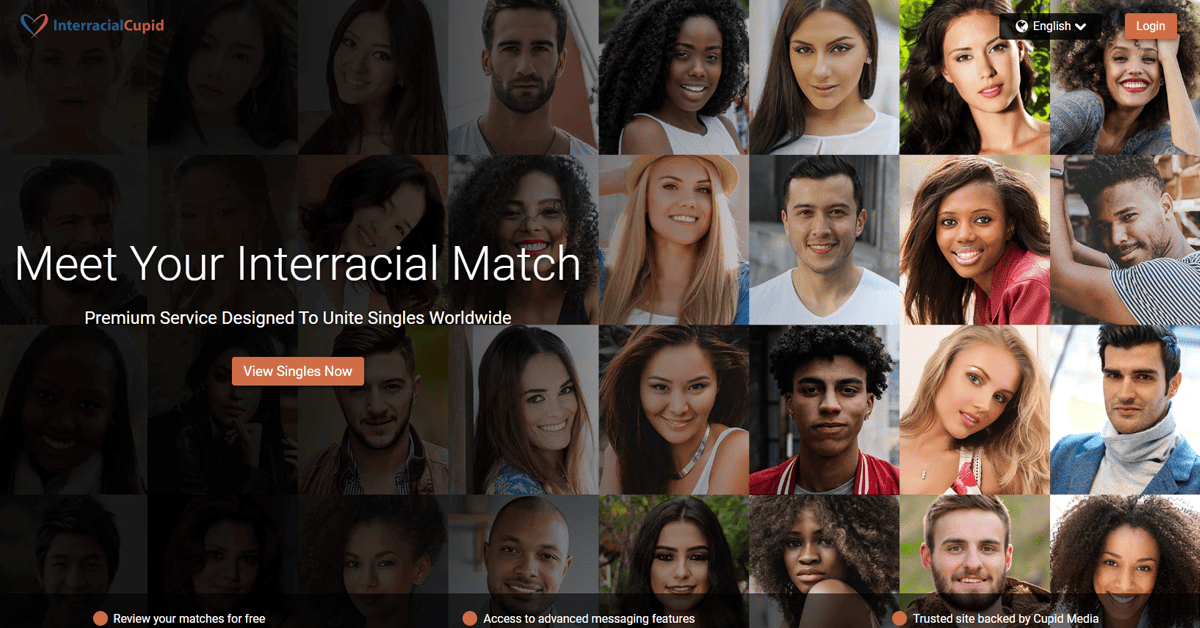 | | |
| --- | --- |
| Sign-Up Time: | 5-10 minutes |
| Cost: | $6.25 – $49.97 per month |
| Membership Pool: | 20,000 (Active each week) |
---
---
Our InterracialCupid App Rating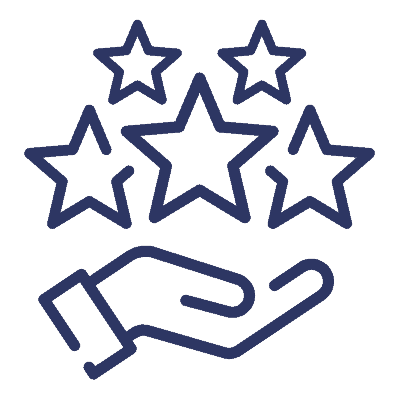 Overall Rating

InterracialCupid is coming in with an overall score of 3.7 out of 5!
Using our honest, accurate review process, we examined InterracialCupid along seven criteria lines. We looked at every pro and con we encountered along the way. Each category was rated individually, and we averaged everything to get an overall score of 3.6 out of 5 stars.
What did we learn from our InterracialCupid review? Check out our key takeaways from getting to know the app and testing its features.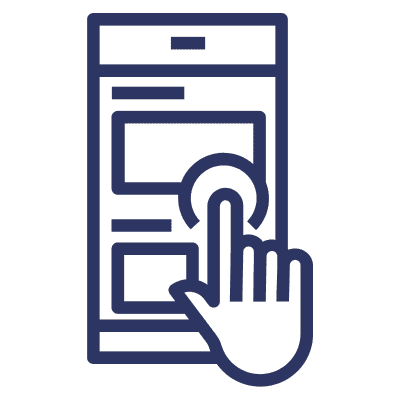 Ease of Use

InterracialCupid has a simple design makes for an easy, stress-free user experience. It's easy to locate the search filters, enter terms, view profiles, and connect with your matches through messaging. It's one of the easier dating apps to use; there weren't many moments when we were confused about how things worked.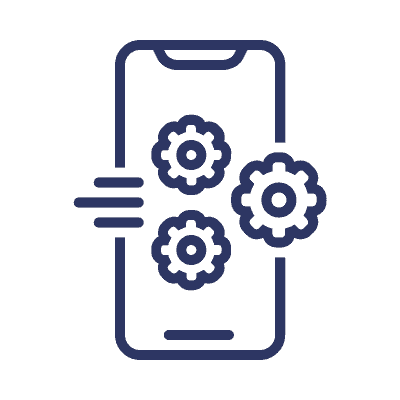 Features

CupidMedia dating apps always have many features, though you must pay extra to enjoy the platform's finer perks. Some of the best features include instant message translation, priority messaging, higher rankings in the app's searches based on your membership tier, and access to more advanced search terms.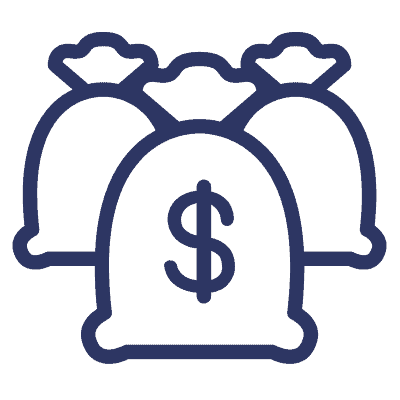 Cost


This dating app comes at a relatively affordable price, and it's great for multiple budgets because there are twelve subscription plans. We're not crazy about the features being spread over three membership tiers because the lower-level plans don't hold as much value. But InterracialCupid is good from a price perspective because you can use its service for as little as $18.98 for one month or $36.99 for three months.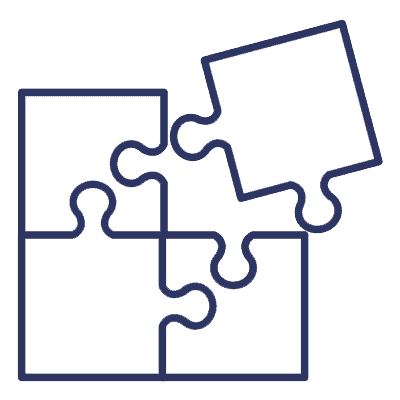 Match Quality


Only 20,000 active members are on the InterracialCupid dating app each week, leading to limited matching possibilities. But search volume aside, the app does well to generate matches that align with your preferences and criteria. You'll find singles that tick all your boxes, but it might not be as many as you'd like.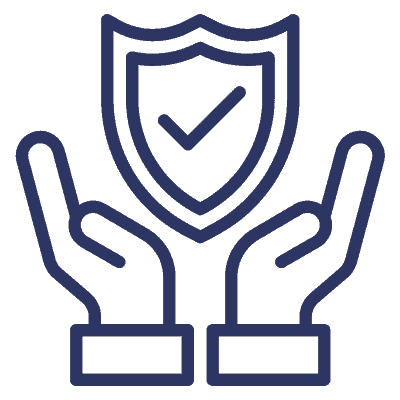 Safety and Security


InterracialCupid uses a strong encrypted connection to secure its users' private information from outside threats. They even give their members tools to keep themselves safe as they forge relationships and connections, like blocking or reporting other members. We used the app for a solid week and found it to be a safe and secure experience.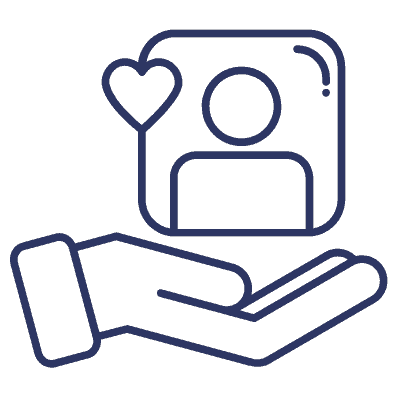 Customer Service


As a free member, the customer service experience here is limited to an FAQ troubleshooting page where customers must solve their own problems. However, paying customers can message the service team and contact them via phone. It's a standard customer service center, a setup we've seen with many of the top dating apps.
Overview of InterracialCupid
If you've made it this far in our InterracialCupid review, it might be safe to say that you're considering setting up camp here in your search for interracial love. Now, we'll delve into the membership plans the features of each member tier, and touch on the limited free membership experience.
InterracialCupid Fast Facts
Year Founded: 2004
Matchmaking Process: Search filters that cover factors like age, location, dating goals, religious beliefs, race, etc.
Average User Age: 29-31 years
Gender Ratio: 60% men and 40% women
The dating pool here is smaller than those seen on other apps, but that's to be expected because it's a niche dating app that caters to a specific group of singles. Most members are in their 30s, so we've seen a trend toward serious dating and relationships with the intention of a long-term connection.
InterracialCupid is also split rather evenly between men and women, with slightly more men using the app. We've seen other review sites claim that the split is 55% men to 45% women, which would make it more even, but we went with the worst-case ratio scenario for good measure.
InterracialCupid Prices and Premium Membership Subscriptions
InterracialCupid has a tiered membership system where you can become a Gold, Platinum, or Diamond member. Within each tier, three membership plans have the same features but cover different lengths of time. The Gold Tier plans come with the fewest features, and you add more features with every graduation to the next tier.
Check out which features you get within each membership tier and a list of the plans, how much they cost, and how much time they let you enjoy the dating app's services.
| Package | Length | Price Per Month | Total Cost |
| --- | --- | --- | --- |
| Gold | 1 month | $18.98 | $18.98 |
| Gold | 3 months | $12.33 | $36.99 |
| Gold | 6 months | $6.25 | $74.98 |
| Platinum | 1 month | $24.98 | $24.98 |
| Platinum | 3 months | $16.66 | $49.97 |
| Platinum | 6 months | 8.33 | $99.95 |
| Diamond | 1 months | $49.97 | $49.97 |
| Diamond | 3 months | $33.32 | $99.95 |
| Diamond | 6 months | $16.66 | $199.91 |
Are InterracialCupid Free Trials Available?
There's a free membership plan that all newcomers to InterracialCupid become a part of, but they have the option to upgrade their plan to a premium membership at any time. It's not a traditional free trial plan where you can enjoy all membership features without paying. This is a freemium free trial where you can access a few free features but must upgrade to experience the better features.
InterracialCupid lets their free members enjoy the following features on the house:
Standard (Free) Features
Register an account
Create a profile
Upload photos
Set search parameters
"Like" profiles
View profile photos and bio info
For the most part, the free membership plan lets new members test the app for free. Newcomers can put their information out there without having to pay a dime and see which other members are a part of the InterracialCupid community. But there's no way to message or contact anyone as a free member, so we recommend using the premium plan to use the app for everything it's worth.
Premium Membership Features
These are the features you can enjoy as a premium, paying member of the InterracialCupid dating app:
Basic Matching (Gold, Platinum, and Diamond)
By setting your search filters, you can search for love, dating, or relationships with singles who meet all your standards and criteria. These include appearance, age, location, ethnicity, career, education, lifestyle, etc.
Like (Gold, Platinum, and Diamond)
Send "likes" to the profiles you want to get to know. Premium members can send as many "likes" as they'd prefer on a daily basis.
Communicate with Paying Members (Gold, Platinum, and Diamond)
This perk is technically for free members only but is worth discussing as it's one of the only ways to communicate without paying. Free members can respond to messages sent from paying members.
Send Unlimited Messages (Gold, Platinum, and Diamond)
Premium members can send as many messages to their mutual matches as they want each day.
Unlock Your Messages (Gold, Platinum, and Diamond)
Any messages that might have been sent to you as a free member will be unlocked once you get a premium membership plan. You can respond to some paying members' messages, but you're capped on how many you can open. Upgrading to premium unlocks the rest.
No Ads (Gold, Platinum, and Diamond)
Free members of InterracialCupid have to deal with intrusive ads from time to time as a penalty for not being a paying member. This changes once you've upgraded to a paid subscription plan. Say goodbye to ads altogether.
Hide Your Profile and Photos (Gold, Platinum, and Diamond)
Use privacy controls to keep your profile a secret from members you'd prefer not to interact with. You can also privately browse photos and profiles without other members being alerted about your actions.
Double Your Profile Space (Platinum and Diamond)
Your physical profile space on the match suggestions page will increase as you go higher into the membership tiers. It helps you to stand out over other singles and draws more attention to your profile.
Unlock Exclusive Search Features (Platinum and Diamond)
InterracialCupid members who are in the higher tiers will gain access to extra search terms to hone their match results.
Get Better Matches (Platinum and Diamond)
Access to better search filters and better profile space for increased attention from other singles ultimately results in better match suggestions from InterracialCupid.
Instantly Translate Messages (Platinum and Diamond)
One of the better aspects of InterracialCupid for international dating and relationships is that this feature lets members translate any messages that aren't written in their language, overcoming communication barriers.
Priority Messaging (Diamond)
This feature is for Diamond Tier members only and lets them have their messages appear at the top of their matches' inboxes over messages sent by Gold or Platinum Tier members.
Rank Above Gold and Platinum Members (Diamond)
If you're a Platinum Tier member, you'll rank higher in the search results than Gold Tier members. Diamond Tier members will rank over Gold and Platinum Tier members.
Profile Highlighting (Diamond)
InterracialCupid members who climb into the higher tiers of membership can enjoy unique colors and designs on their profiles that make them stand out.
Premium Customer Service (Diamond)
Free app members can only open the FAQ center and are forced to deal with problems independently. Premium members can contact the customer service center via messaging and phone.
Do InterracialCupid Memberships Renew Automatically?
Despite the variety of membership plans available, all InterracialCupid subscriptions are set up with a continuous billing plan. This means that premium projects are automatically re-upped once they've come to the end of their term, and the member is billed the cost of membership automatically with the billing information on file. It's designed so members don't have to repurchase a new plan and reenter payment info manually. It's for convenience's sake, as it's a true time saver.
However, auto-billing or automatic renewal isn't for everyone. Some people would prefer to have their membership cease and not have their account automatically charged for the cost of a new plan. You can turn off the auto-renewal feature by switching it off under your billing preferences. Once your membership ends its term, it'll simply end, and you won't get charged for a new plan.
Should You Join InterracialCupid?
InterracialCupid is tough to pull the trigger on if we're completely honest. The dating pool is small, but you're guaranteed to meet single people interested in interracial dating and relationships. We found the app carries many solid, top-notch communication features, but it spreads it all out over three membership tiers. There are a lot of positives here, but also a lot of drawbacks. It can make it challenging to decide to join as a paying member.
If you're uncertain if InterracialCupid is the right fit for you, check out the two lists below: reasons to join and reasons to look elsewhere.
Reasons to Join
You're Interested in Interracial Dating or Relationships
This is the most obvious reason to join as a new member; anyone who signs up for a new account here is looking for an interracial relationship. You're in good company here because anyone you meet has similar dating and relationship goals. It's a place where everyone is generally looking for the same thing.
Find Meaningful, Serious Relationships
Some people join InterracialCupid looking for casual dating or romance, but most singles use this dating app to find meaningful relationships or intentional dating. Because the average age of users here is between 31 and 39, most singles are looking for commitment and focus their attention on relationships that have a future.
Find Singles in Their 30s
Most InterracialCupid dating app members are in their 30s, so it's an excellent option for anyone who wants to meet people in their fourth decade of life. Of course, it helps if you use InterracialCupid to find an interracial relationship.
Discover International Dating Options
If you want to date someone from another country, InterracialCupid has you covered. The app can be used in the United States, the United Kingdom, Canada, Australia, and New Zealand. You can meet singles worldwide and foster a long-distance relationship if you're into that sort of thing.
Reasons Not to Join
You're Not Interested in Dating Outside Your Race
If you have no interest in interracial dating, InterracialCupid won't be a good fit for you. Look for dating apps that have a broader appeal, like eHarmony, Zoosk, or Tinder.
Paying Extra for Better Features
You might not be interested in paying extra money to use the app's better features. InterracialCupid's features are spread out over three membership tiers, so we'd recommend going with a dating app that offers subscriptions with the same perks and benefits.
You're Interested in Casual Dating or Romance
InterracialCupid isn't a great place to find casual dating or romance. Most members are in their 30s and have their sights on serious relationships. Plus, members are willing to do long-distance with singles in other countries. This isn't a great option if you're interested in short-term dating or casual romance.
The Dating Pool is Limited
There are only 20,000 active members scattered across the nation and other countries, so we'd never recommend InterracialCupid to anyone interested in a wide dating pool.
The Sign-up Process
Let's review the registration process to see how long it takes to sign up at InterracialCupid and the steps to become a free or premium member. The entire process may take ten minutes at the most.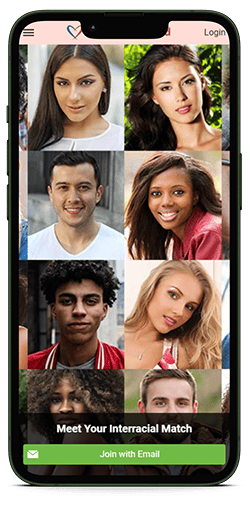 Step #1: Visit the Site or Download the Mobile App
To begin the registration process, you can download the InterracialCupid mobile app to your phone or tablet or use your web browser to visit the website. Either method you choose, you'll follow the same steps to joining as a new platform member.
If you visit the website to start, click "View Singles Now" to get the ball rolling.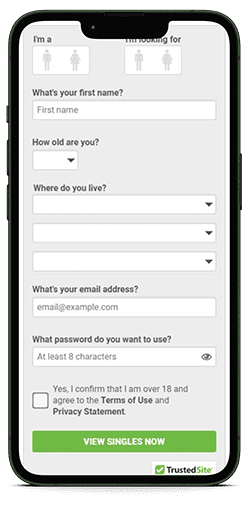 Step #2: Enter Basic Information
Enter your name, gender, age, and email address. Then, create a unique password and agree to InterracialCupid's terms and conditions.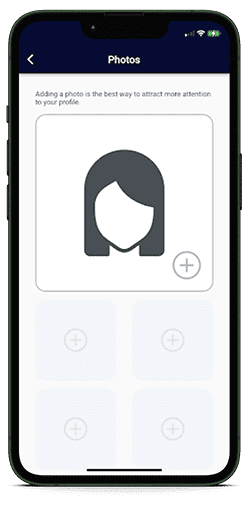 Step #3: Upload a Profile Photo
You can skip uploading a profile photo, but we recommend doing so to get around 10x more attention from other singles.
Now, you can begin moving around the site, looking for members, creating your profile page, or upgrading your membership plan. It's up to you! The following steps will detail some of the things you can do as a free member and the process for getting a premium subscription plan up and running.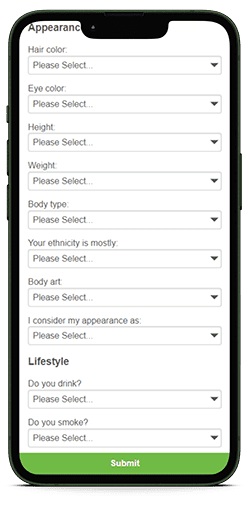 Step #4: Develop Your Profile
The first course of action we'd recommend at this point in the sign-up process is to develop your profile so you can begin appearing in the searches as soon as possible. Click the icon with your profile photo and select "Edit Profile."
Add as much information as you'd like; the more you include, the more your matches can learn a lot about you and develop an interest in you. You can also complete a few self-authored, written-answer sections to flesh out your profile beyond the simple bio information. Click "Submit" once you're finished.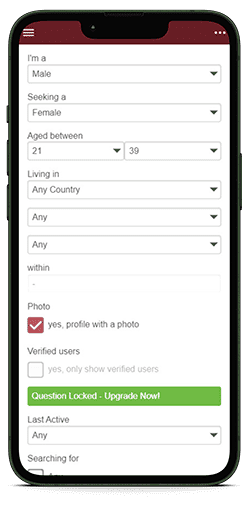 Step #5: Search for Matches and View Profiles
Begin your search for the perfect partner by clicking "Search" in the main menu. Here, you can enter your search terms to find singles who adhere to your dating preferences and criteria.
Remember that premium members can access more search filter settings to hone their match suggestions, so an upgrade to premium is advisable.
After entering your search terms, your match results will appear under the "Matches" tab. Free members can send "likes," but they cannot message their matches, so, again, we highly advise being a premium member to communicate in meaningful ways with your connections.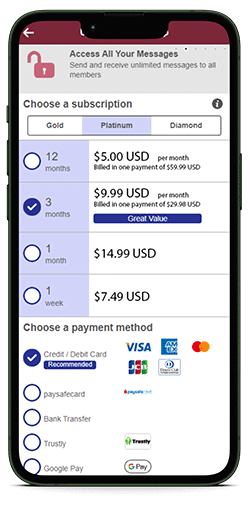 Step #6: Upgrade to Premium
Upgrade to a paid membership plan by clicking "Upgrade Membership" in the upper righthand menu.
Choose the membership tier you'd like to join. On each page is a breakdown of each plan, including the monthly cost and the total cost. You can also see all the features available with each plan and various payment methods.
Alternatives to InterracialCupid
If InterracialCupid isn't the dating app for you, plenty of excellent alternatives are worth a look, though they're mainstream dating apps. However, these alternative apps have members from diverse backgrounds so that you can meet many singles from various ethnicities.
Dating App
Key Facts
Review
eHarmony

Active Members: 16+ million
Gender Ratio: 48% men to 52% women
Best For: Find black singles who desire serious relationships and profound connections
Pricing: Begins at $35.90/month

eharmony Review
Elite Singles

Active Members: 2+ million
Gender Ratio: 44% men to 56% women
Best For: Finding highly educated and successful black singles
Pricing: Begins at $31.95/month

Elite Singles Review
Zoosk

Active Members: 40+ million
Gender Ratio: 47% men to 53% women
Best For: Flirting, finding love, and getting dates with black singles
Pricing: Begins at $10.00/month

Zoosk Review
Christian Mingle

Active Members: 16+ million
Gender Ratio: 44% men to 56% women
Best For: Finding black singles who hold Christian values and want God-centered relationships
Pricing: Begins at $14.99/month

Christian Mingle Review
SilverSingles

Active Members: 800,000
Gender Ratio: 53% men to 47% women
Best For: Finding black singles who are over 50 and looking for meaningful relationships
Pricing: Begins at $24.95/month

SilverSingles Review
Frequently Asked Questions About InterracialCupid
We've gotten a lot of questions about the InterracialCupid dating app from readers and customers, so we've included the most popular inquiries in this FAQ section, where you can find some quick answers on this niche dating app.
What Is the InterracialCupid
Dating App?
This dating platform comes from the people at Cupid Media and caters to singles who want to find love, dating, or relationships with singles from another racial background. There are 20,000 active members in the major Western nations, including the United States, Canada, the United Kingdom, Australia, and New Zealand.
Is the InterracialCupid Dating App Free?
There's a free membership plan, but it has many limitations. Non-paying members can't send messages or communicate meaningfully with the matches they encounter. However, the free membership lets singles create a complimentary profile, adjust search filters to find compatible matches, and view profile photos and bio information in the searches.
How Do InterracialCupid Members Find Their Matches?
The InterracialCupid dating app has a ton of search filters where members have a lot of control over finding their matches. They can search based on age, location, height/weight, lifestyle choices, career, education, income, etc. Enter your search term, and InterracialCupid will generate profiles that best align with the criteria set.
How Much Does an InterracialCupid Membership Cost?
Twelve membership plans are available at InterracialCupid, but there are three tiers where the lower tier plans have fewer features, perks, and benefits. So, you might be paying less but not getting as much as possible from the dating app. With that said, Gold Tier plans range from $6.25-18.98 per month, Platinum Tier plans range from $8.33-24.98 per month, and Diamond Tier plans range from $16.66-49.97 per month.
Is InterracialCupid Worthwhile?
Although the dating pool is a lot smaller than many other dating apps you could be using, Interracial is worth the time and money if you're looking for singles with similar dating or relationship goals. Anyone who joins the platform is on the hunt for love with singles from other races, so you're dealing with people who want similar things.
Does InterracialCupid Have an App?
You can download the InterracialCupid dating app for free from Google Play or the App Store, allowing you to take the platform on the go. Of course, you can visit the website using the web browser on your phone or tablet, too, but you'll depend on a reliable internet connection.
How Old Is the Average Member of InterracialCupid?
People using InterracialCupid are typically between the ages of 31 and 39 on average, though there are people younger and older enjoying its services, too. Because the main crowd on the app isn't 20-somethings, the relational goals tend to be more meaningful and based on long-term commitment.
How Long Does It Take to Sign Up?
It only takes a minute to access the InterracialCupid dating app. All you need to do is enter your name, gender, age, and email address, create a password, and agree to InterracialCupid's terms and conditions. You can start looking for other members and develop your profile from there.
How Many Members Does InterracialCupid Have?
Around 20,000 active members are using the InterracialCupid dating app every week. It's not the most significant dating pool out there, but it is decent enough, especially if you're not big on using a mainstream dating platform.
Will My Membership Automatically Renew?
All InterracialCupid premium membership plans come with continuous billing. Your plan will automatically re-up once it comes to the end of its term, and you'll be billed for a new subscription. You can shut off auto-renewal under your billing preferences to avoid automatic billing.