Our team of experts diligently research and review all of the products and services we recommend. If you buy through our links, we may receive a commission. Learn more here.
Are you interested in dating single Filipinos? If you've been searching for an established and highly functional dating app, we have a platform that is right up your dating alley–Cupid Media's FilipinoCupid.
Over the past decade, FilipinoCupid has amassed an international user base of 3.5 million, with the United States being home to 46,000 FilipinoCupid's registered members.
Let's get started with our deep dive into the platform's origins and see what makes it stand out from other online dating platforms in our complete review of the FilipinoCupid app for 2023!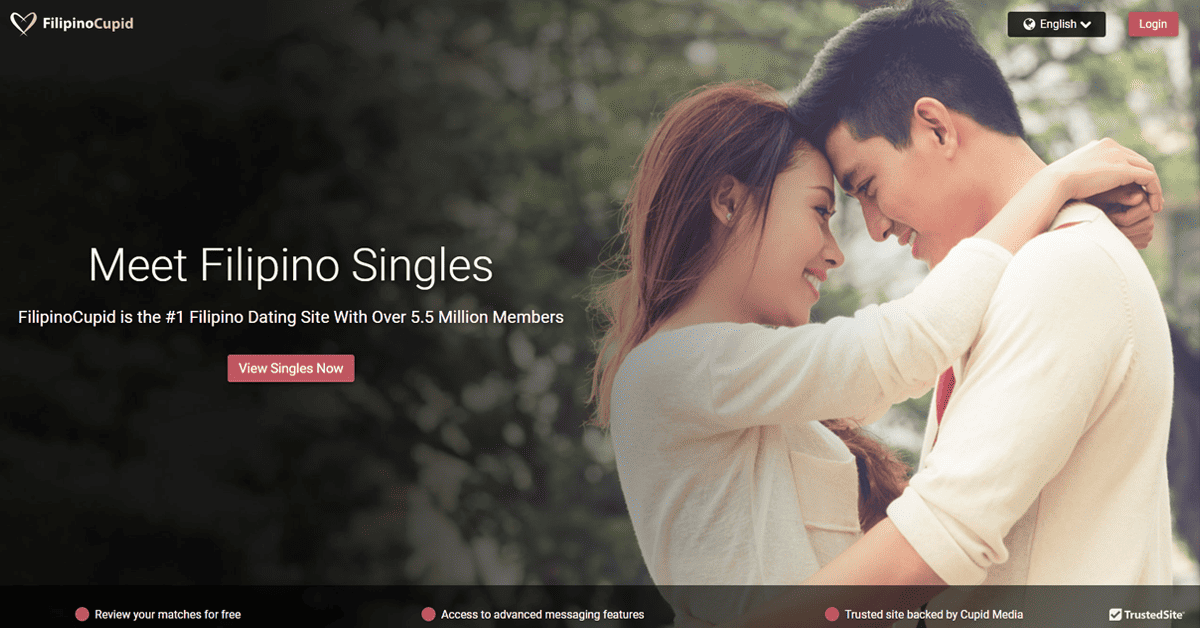 | | |
| --- | --- |
| Sign-Up Time: | 5 minutes or less |
| Cost: | $14.17 – $91.98 per month |
| Membership Pool: | 3.5 million |
---
---
Our FilipinoCupid App Rating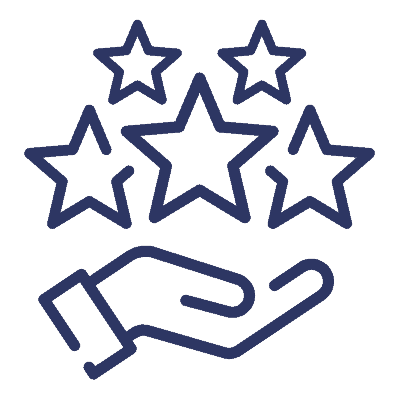 Overall Rating

FilipinoCupid is coming in with an overall score of 4.0 out of 5!
In order to assess the most important aspects of the dating platform, such as its premium membership pricing, and the number of users (both weekly and total enrolled), we relied on five primary criteria. On a scale of one to five, each attribute has its own rating.
Please continue reading to find out how we evaluated each component of the FilipinoCupid dating app.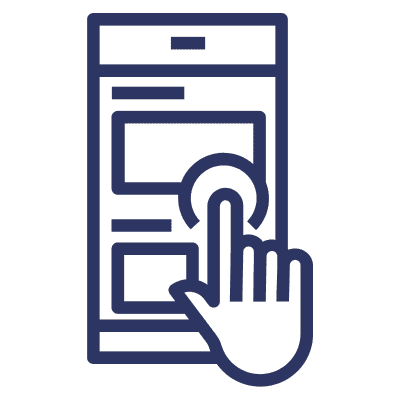 Ease of Use

The website's layout is minimalistic, and the obvious buttons highlighting its features are conveniently located. The app's aesthetic user interface is pleasing to the eye and makes even the most tech-phobic user's life easy. Except for one little issue, the app's search function works well–constant member suggestions for days on end can be really annoying, especially on a dating app where you're hoping to meet new people.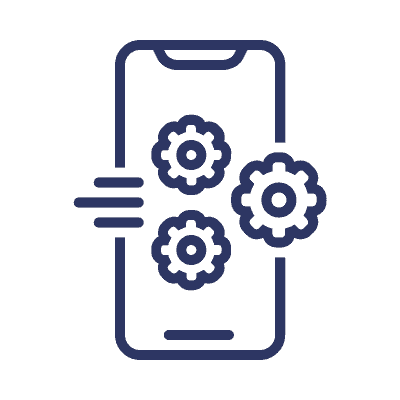 Features

If something is working, Cupid Media doesn't see the need to change it–if it ain't broke, don't fix it! That's why the company's best features are standard across all 35 of its specialized dating apps. You'll feel right at home on FilipinoCupid if you've used any other dating apps owned by Cupid Media.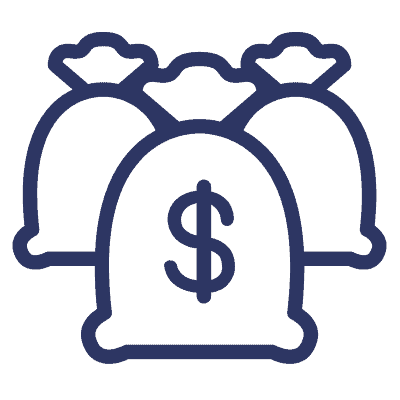 Cost


One of the many strengths of FilipinoCupid is the extensive array of subscription options available to users. Because there are 12 different options to choose from, virtually anybody can find a membership that is appropriate for their dating needs and financial situation!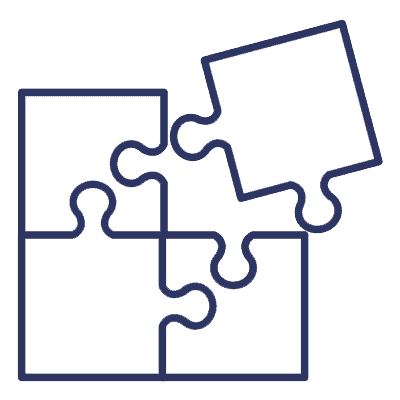 Match Quality


The number of potential dates may be low, but the quality of the matches you make will not be! The Cupid Media dating app's matching process is particularly appealing to us because of its advanced search filters and geographic location capabilities available to premium members. And on FilipinoCupid, premium paid users have access to Mutual and Reverse Matching, which aids in the search for mutually compatible partners.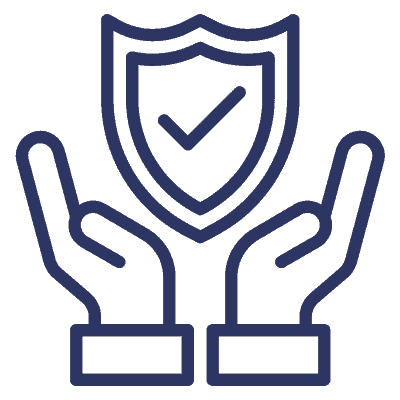 Safety and Security


Both the website and the mobile app are risk-free to use–there are two layers of encryption protecting both sent and received messages on the platform. Ninety-five percent of all profiles on FilipinoCupid are real and have the verified badge to prove it! When interacting with an account that is verified on FilipinoCupid, you can feel at ease that you are talking to the person you think you're talking to.
The dating app admins and customer service reps take the initiative to address any concerns its users may have with its security–they deal with any spamming, scamming, trolling, catfishing, etc. Any member can report inappropriate behavior by using the "report" button on their profile page or by sending an email detailing the problem with supporting screenshots. In order to prevent misconduct, users have the option to permanently delete their accounts and rejoin under a new username and password.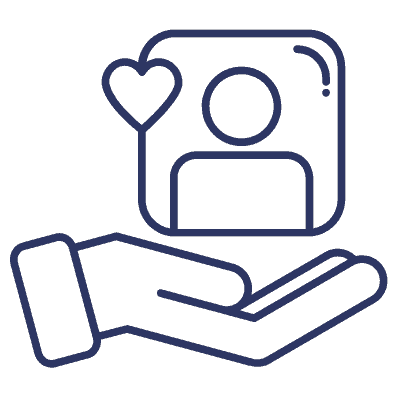 Customer Service


FilipinoCupid has great customer support and service choices for its members. If you have any more questions after reading through the app's Frequently Asked Questions page, you can always send them an email, and its friendly support staff is available Monday through Friday, 9 a.m. to 4 p.m. (Australian Eastern Standard Time).
If you have questions or problems outside of our normal business hours, head over to the "Help" area of the mobile application or click on the link at the footer of the page. A chat window will pop up if you select the "Customer Support" link; however, instead of connecting you with a real person, it opens a search bar once you start typing your inquiry.
Having the section address the vast majority of our inquiries was a pleasant surprise, but we'd really like to see a live chat option!
Overview of FilipinoCupid
Founded in 2005 and part of the Cupid Media dating empire, the users of the Filipino dating app skew more toward American and European men wanting to connect with Filipina women–the bulk of FilipinoCupid's male users reside in the US and Europe. In contrast, the dating app's female users are all of Filipino heritage.
FilipinoCupid Fast Facts
Year Founded: 2005
Members of FilipinoCupid tend to be mostly American and European males looking to connect with Filipina women.
Average User Age: 25-50 years
Gender Ratio: 35% men to 65% women
Users tend to cluster in the 25-44 age range for women and the 35-54 age range for men. And while few women users pay for a premium membership, many men in the West do, which clearly demonstrates that males prefer to take the initiative when interacting with and engaging the opposite gender on this dating app.
Male or female, the vast majority of users state their desire for a committed relationship or marriage in their profiles–there's little doubt that this isn't the place to look for a casual fling of any kind.
FilipinoCupid Cost and Premium Membership Subscriptions
All Cupid Media dating app membership tiers provide access to the same core features and pricing structures. Gold, Platinum, and Diamond are the three premium membership levels on FilipinoCupid. Other than the apparent variations in price and duration, the ability to automatically translate messages is the only feature that distinguishes the more costly plans from the less expensive ones.
| Package | Length | Price Per Month | Total Cost |
| --- | --- | --- | --- |
| Gold | 1 week | $86.00 | $21.50 |
| Gold | 1 month | $43.75 | $43.75 |
| Gold | 3 months | $28.50 | $85.50 |
| Gold | 12 months | $14.17 | $170.00 |
| Platinum | 1 week | $102.00 | $25.50 |
| Platinum | 1 month | $51.00 | $51.00 |
| Platinum | 3 months | $33.33 | $100.00 |
| Platinum | 12 months | $16.67 | $200.00 |
| Diamond | 1 week | $204.00 | $51.00 |
| Diamond | 1 months | $91.98 | $91.98 |
| Diamond | 3 months | $59.99 | $179.97 |
| Diamond | 12 months | $30.00 | $359.98 |
Remember that if you upgrade your membership level, you have the benefit of a larger set of features and perks, and the monthly price will go up accordingly. If you were a Gold Tier member before upgrading to Platinum or Diamond, you would continue to enjoy all the benefits of Gold Tier membership.
FilipinoCupid stands out from the crowd of dating applications since its premium users can split the annual subscription fee into four manageable installments. Some dating apps may require full payment before you are able to message other users.
Does the FilipinoCupid Dating App Offer Free Trials?
Absolutely! However, the memberships start out quite limited. As a standard free member, you have the ability to see the last online activity of other users and find out who has visited your profile. FilipinoCupid provides a free membership framework, allowing users to sign up and utilize the app without any financial obligation.
Standard (Free) Features
Create an account
Make and customize a profile
Create search filters
Simple matching
Send other members "likes."
View the profile details and images of other singles
View and respond to messages that paying members have sent to you
Premium Membership Features
Message All Users
In order to interact with other users, free users can only do so with paying subscribers. If a person is a paying subscriber, their profile will have a green checkmark next to their name (only paying subscribers are able to send initial messages to other users).
Automatic Message Translation
A built-in auto-translation feature for messages makes it possible for Platinum members to communicate despite language barriers.
CupidTag
Use this charming function to its full potential by drawing attention to your profile's best features–the nicest part of using Cupid Network dating apps is the likelihood that a user with similar tags may view your profile, and you'll make a match!
Mutual and Reverse Matching Algorithms
Finding love is less of a challenge when you have access to advanced mutual and reverse matching algorithms.
VIP Profile Highlighting
Displaying the unique Diamond icon on your dating profile page will let potential matches know that you have upgraded to a paid account and are not just playing around with online dating.
Instant Messaging Chat
Video and text conversations are also possible with this cool function. If you want to use the instant messenger chat feature with other users, you'll have to upgrade to a Gold or Platinum subscription.
Message Filter
This unique function allows you to ignore certain messages–messages that pass the filter are automatically filed away in the filtered folder.
Ad-free Dating Experience
No need to go into detail; needless pop-up advertising will no longer disrupt your browsing experience with this paid upgrade.
Double the Profile Space
Members who upgrade to Platinum have twice as much profile space, giving them more room to describe themselves and what they're looking for in a partner.
Browse Anonymously and Hide Your Profile
Premium members can keep their photographs and profiles hidden from other users' views.
Rank Above Other Users
It looks like there are advantages to being a paying member: higher placement in search results! Due to the rarity of fake profiles paying for memberships, this does double duty by increasing their profile's exposure and bolstering their credibility.
Do FilipinoCupid Memberships Renew Automatically?
Yes, but users have the option to turn off the automatic renewal of their FilipinoCupid premium membership at any point through their account settings. In case you were wondering, your membership fee is fully refundable if you cancel prior to using any premium features, and if you cancel a subscription prior to the end of its period, you still have access to any premium paid features until the end of your current membership period.
Should You Join FilipinoCupid?
We invested a lot of time into FilipinoCupid, exploring its features and interacting with some of its users. By the conclusion of our time on the app, we feel it is one of the top Filipino dating apps for introducing Filipinos to non-Filipino singles. As you'll see in the rest of this FilipinoCupid review, it has a few flaws, but overall, we highly recommend giving it a try!
Reasons to Join
Why should you bother sorting through the data when you can just read our review of FilipinoCupid and save yourself the hassle? Take a load off, unwind, and contemplate if this is the service that will make your romantic dreams a reality! We believe there are a number of reasons as well as benefits to giving the dating app a try, and they are as follows:
You're Interested In Dating Filipino Singles
If you're searching for Filipino singles throughout the world, FilipinoCupid is THE dating app to join. Out of a total of 3.5 million, 46,000 are situated in the United States–you may be curious about meeting people from other countries, or you might just want to meet local single Filipino men or women. No matter where you are, you are likely to find a compatible Filipino partner.
You are Looking for Committed, Serious Relationships
FilipinoCupid is a reputable dating app that introduces people who are looking for serious, long-term partnerships–it can help you locate the love of your life who could potentially become your spouse! FilipinoCupid users, with a few exceptions, tend to be searching for long-term, committed partnerships.
Matchmaking Is up to Members
When it comes to matchmaking, most dating apps take the reins, but with FilipinoCupid, it's entirely up to the users. FilipinoCupid has a streamlined, time-saving matching process; by customizing their search criteria to their own dating needs, users can easily meet compatible people.
Simple, Easy Account Creation
FilipinoCupid's ease of use is a major selling point. Signing up is quick and easy, and narrowing your search to locate people who meet your exact dating criteria takes only a few minutes. As for the front end, everything on FilipinoCupid is really user-friendly.
Reasons Not to Join
If you're feeling indecisive about pulling the trigger on FilipinoCupid, we understand and sympathize–there are a few reasons we found why you might think twice before signing up.
Uneven Gender Ratio
FilipinoCupid has a wildly uneven gender ratio; the women outnumber the men by 30 percent, which can make it difficult for single women to find a match, but on the bright side, if you're one of the fellas, this can work in your favor.
If a Long-Distance Relationship Is Not Your Thing
If you are not into the whole long-distance relationship thing or dating Filipinos, you should refrain from signing up for FilipinoCupid. If you're not interested in connecting with someone who lives in another country, you may want to try a dating app that caters to your general area.
You Want a Big Pool of Potential Partners
FilipinoCupid has a total of 3.5 million users but only 20,000 active members–as a result, there will be fewer potential partners to choose from. The fact that this is a very small dating app market should come as no surprise since it is a niche platform, but it's something you should consider.
Limited Free Messaging
The inability to contact other users without spending money is a major drawback of the FilipinoCupid dating app. While it's free to reply to other premium members' messages with the basic membership, sending new messages to someone you're interested in will cost you unless you upgrade to Gold, Platinum, or Diamond.
The Sign-up Process
If you're new to the Cupid Media dating app world, signing up is free and gives you access to the app's full range of features, including the ability to customize your profile and search parameters. The time it takes to create a new account is under five minutes, but filling out all your profile sections will require a little more time.
Here are the steps you need to take to sign up for a new account on FilipinoCupid, fill up your profile, and find compatible people in the Philippines!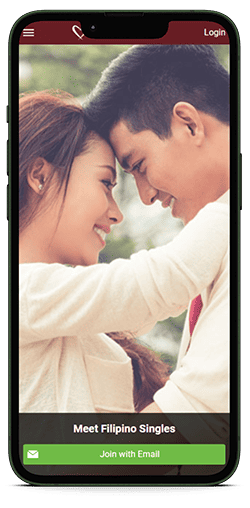 Step 1: Visit FilipinoCupid's Homepage
Head to the FilipinoCupid website using the web browser of your choice, and after arriving at the homepage, select the "View Singles Now" option.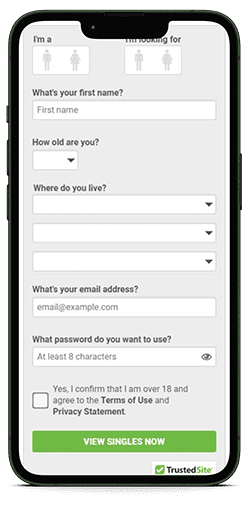 Step 2: Enter Your Basic Information
You have to register with FilipinoCupid and enter your date of birth, gender, location, and email address before you can begin browsing profiles and sending messages. Once you've completed this, click the "View Singles Now" option.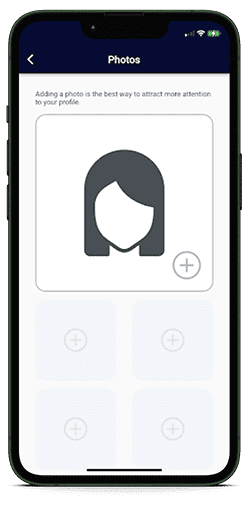 Step 3: Upload a Profile Photo
Adding a photo to your new profile is completely voluntary, but if you want more responses from other people on FilipinoCupid, you should absolutely do so. At this stage, you can learn quite a bit about the platform and its users if you fiddle around with the user interface and take advantage of a few free services.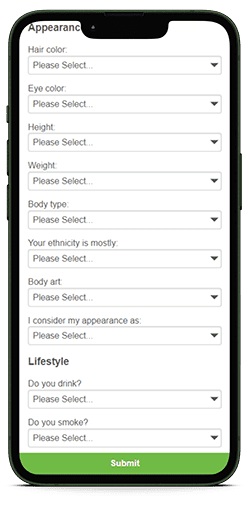 Step 4: Build Your Dating Profile
Filling out as much of your FilipinoCupid dating profile will boost your success in finding love since a detailed profile draws in the interest of potentially compatible matches. You can let other singles know a little more about yourself and what you're looking for in a partner this way.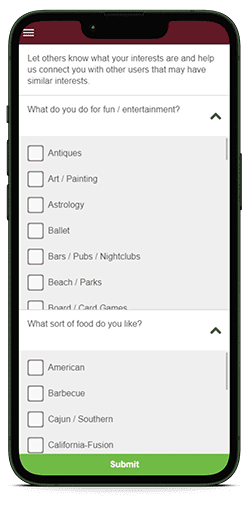 Step 5: Add Your Interests, Hobbies, and Preferences for Dating
Always add more information than is strictly necessary when creating an online dating profile; doing so will increase the likelihood that suitable singles on FilipinoCupid will come across you!
If you want to find someone truly compatible with you, it's important to fill out the section where you describe your ideal partner's values, lifestyle choices, and habits.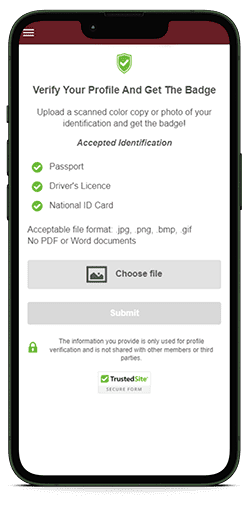 Step 6: Verify Your Dating Profile (Optional)
While not necessary, verifying your dating profile adds credibility and shows other users that you're who you claim you are. To verify your identity on FilipinoCupid, upload a photo of yourself using a government-issued ID like a passport, driver's license, or national ID card.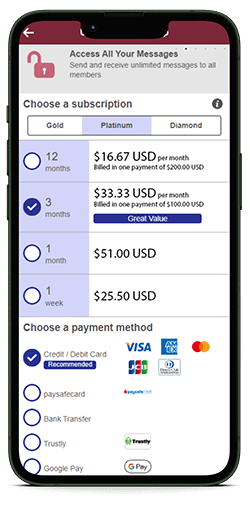 Step 7: Upgrade to a Premium Membership (Optional)
There is a free version of FilipinoCupid, but if you learn that you require more advanced functionality, you can opt for a premium membership. To go up to the next membership tier, simply choose the current membership level and click the "Upgrade Membership" option.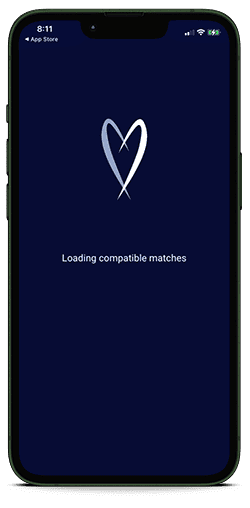 Step 8: Start Searching for Compatible Singles
You're all set! Congratulations on finishing the registration process, and may fortune be on your side as you search for love on FilipinoCupid!
Alternatives to FilipinoCupid
If FilipinoCupid isn't a match for you, that's okay–as there is certainly no shortage of top dating apps available that makes meeting potential partners easier than ever! Have a look at what we have listed below and see if any other dating app strikes a chord with you.
Dating App
Key Facts
Review
Christian Mingle

Active Members: 16+ million
Gender Ratio: 44% men to 56% women
Best For: Christian singles looking for committed relationships
Pricing: Begins at $14.99/month

Christian Mingle Review
eHarmony

Active Members: 16+ million
Gender Ratio: 48% men to 52% women
Best For: All singles who want a serious relationship
Pricing: Begins at $35.90/month

eharmony Review
Elite Singles

Active Members: 2+ million
Gender Ratio: 44% men to 56% women
Best For: Highly educated and successful singles
Pricing: Begins at $31.95/month

Elite Singles Review
SilverSingles

Active Members: 800,000
Gender Ratio: 53% men to 47% women
Best For: People over 50 looking for relationships
Pricing: Begins at $24.95/month

SilverSingles Review
Zoosk

Active Members: 40+ million
Gender Ratio: 47% men to 53% women
Best For: All singles – Flirting, finding love, and getting dates
Pricing: Begins at $10.00/month

Zoosk Review
Frequently Asked Questions
If you're still curious about FilipinoCupid, we've got some of the frequently asked questions we've gotten from our readers that might help you out. We hope you'll find the information you need in this FAQ area, and if we missed anything, please don't hesitate to let us know!
Is FilipinoCupid a Legitimate Dating App?
Sure is! Many happy couples have shared their experiences finding one other on FilipinoCupid's "Success Stories" page. Keep in mind that upgrading to a paid membership will unlock access to premium features that will enhance your search for potential matches and general enjoyment of the dating app.
Is FilipinoCupid Safe?
FilipinoCupid protects the privacy of its users by transmitting all data through an encrypted connection. Everything stays on the site and is never used for internet advertising or shared with outside parties. We looked into its background and found no evidence of any fraudulent or inappropriate use of members' personal or financial data by FilipinoCupid.
Is FilipinoCupid Free to Use?
New users can test out quite a few of the service's features before committing to a paid membership plan. Users can sign up for a new account, complete a profile, and refine their search for compatible people on FilipinoCupid for free. To access all of the features and perks, however, you will need to upgrade to a paid membership.
Is There a FilipinoCupid Mobile App?
Yes! FilipinoCupid members can use any modern web browser to get to the site, but a specialized mobile app is available on both Google Play and the App Store! We tried both the website and the mobile app versions of FilipinoCupid, and there was little variation in function.
What Is FilipinoCupid's Matchmaking Process?
FilipinoCupid's free membership makes use of the user's profile information and preferences to make matches, while the paid membership unlocks advanced mutual and reverse matching algorithms.
Can My FilipinoCupid Account Be Temporarily Deactivated?
You can delete and FilipinoCupid account, and if and when you want to reactivate your profile, log into the website and fill out the brief form to Request Membership Reactivation.
Is FilipinoCupid Just for Filipinos?
Nope! Although Filipinos make up the large majority of members of FilipinoCupid, members from all over the world (and mainly Southeast Asia) can find love on the dating app.
Do Premium Memberships Auto-Renew?
Yes, although customers can prevent their FilipinoCupid premium membership from renewing automatically at any time in their account settings.
How Can I Stop the Auto-Renewal Feature?
Navigate to the "Billing" section of your account settings by clicking the "Settings" option, and then click the "No" button next to the "Auto-renew my membership?" question. Then, click the "Save" button to make the change final. You'll need to confirm your choice; when prompted, select "Switch off automatic re-billing." You can always change this selection to "Yes" to re-enable the automatic renewal of your subscription.