Our team of experts diligently research and review all of the products and services we recommend. If you buy through our links, we may receive a commission. Learn more here.
To find true love or meaningful relationships with black singles, check out BlackCupid.
This niche black dating app is composed mainly of people of color and ebony singles who are interested in finding long-term commitments or marriage partners.
Our BlackCupid review will show you the top reasons for joining this app and break down the entire registration process so you can get started in just a few minutes!
BlackCupid isn't without its faults, but we recommend this one to anybody interested in finding true love with black or ebony singles. It's an easy-to-use dating app with a decent following of active members, among other factors.
| | |
| --- | --- |
| Sign-Up Time: | 10-15 minutes |
| Cost: | $3.83 – $29.98 per month |
| Membership Pool: | 3,000 |
---
---
Our BlackCupid App Rating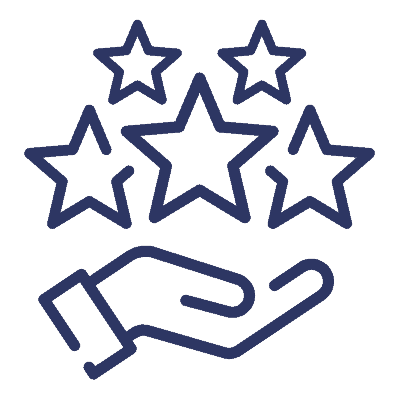 Overall Rating

BlackCupid is coming in with an overall score of 3.6 out of 5!
For our BlackCupid review, we ran the app through our thorough and honest rating system. We examine the app by focusing on six key categories: features, ease of use, match quality, cost, safety/security, and customer service.
Once each category gets a fair rating from us based on the pros and cons we found in our review, we create an average to arrive at our overall rating for BlackCupid: 3.6/5 stars.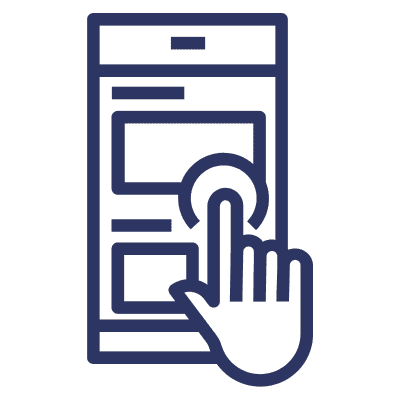 Ease of Use

All Cupid Media dating apps are super easy to use, understand, and navigate. The sign-up process only takes around ten minutes to complete, the search filters are simple to set up for a quick search, and profiles are laid out in a way where you can learn about your match before engaging in a real conversation. This is easily one of the best features of BlackCupid.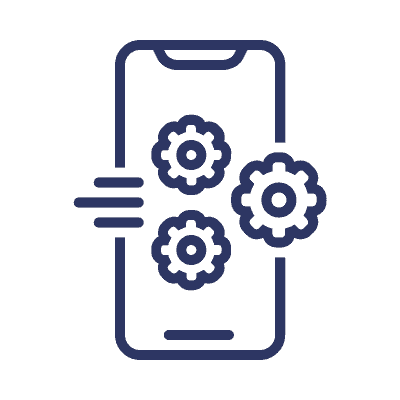 Features

There are plenty of valuable features for communicating and interacting with black singles. Still, one of the significant downsides with Cupid Media dating apps is that they are spread out over three membership tiers. It means you must pay extra money to enjoy the better features BlackCupid offers. However, we enjoyed seeing some goodies we found here, like priority messaging, message translators, no ads, profile highlights, and better matching the higher you climb into the membership tiers.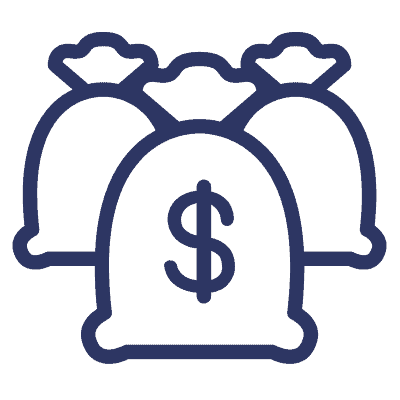 Cost


BlackCupid comes at an affordable price, but you must pay more money for better features, unfortunately. There are twelve membership plans (one week, one month, three months, and twelve months) that span three membership tiers (Gold, Platinum, and Diamond), so there are enough options where you can choose how much you want to pay and what features work best for your needs. If you look at the big picture, BlackCupid offers some decent perks and benefits for the price you end up paying.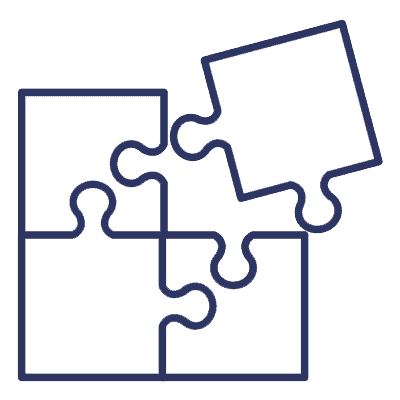 Match Quality


We've always enjoyed and appreciated the search filters that come with Cupid Media dating sites. They cover so many factors that other dating sites either miss or need to take the time to focus on. But as thorough as the search terms are at BlackCupid, the app's limited dating pool hampers the results you can find. An active dating pool of only 3,000 can generate so many matches that fit your dating criteria and parameters.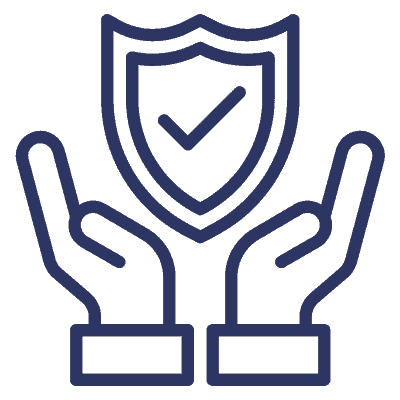 Safety and Security


In preparation for our review of BlackCupid, we became free members to test out the platform and then upgraded to a premium membership to enjoy the enhanced experience. And the entire way through, we always felt safe and secure. We did run into a few illegitimate accounts, and some were inactive altogether. But we liked that BlackCupid allows its customers to block or report accounts like this. And we found through interviewing other members that BlackCupid that the app usually disbands and cleans up these kinds of profiles to keep the platform clean and safe.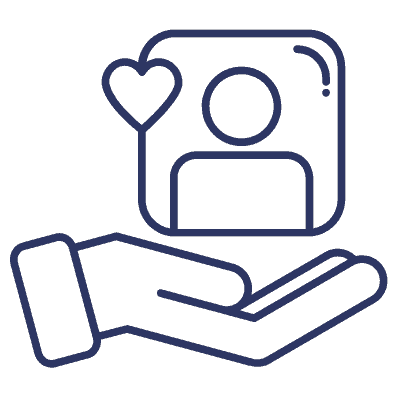 Customer Service

Service and support could be so much better at BlackCupid (toll-free phone number or a live chat feature), but unfortunately, it's super limited. If you run into problems at BlackCupid, there's no way to raise customer service immediately for a quick solution. You have two options for figuring things out, and they both require patience. There's an FAQ page for troubleshooting problems and a generic contact form for sending your message to a support member. And you will get a response 24 to 48 hours after you send your message.
Overview of BlackCupid
Let's continue our review of BlackCupid with an overview of the app. Here, you'll find some essential information about the people using BlackCupid as their dating app of choice and a rundown of the premium membership plans available to those interested in making BlackCupid theirs. We also have plenty of information on the free membership and its importance in helping newcomers decide if the app is right for them.
BlackCupid Fast Facts
Year Founded: 2000
Membership: 3,000 members are active weekly; there are 250 daily logins, and the app gets 50,000 visits per month.
Average User Age: 32-42 years
Gender Ratio: 81% men and 19% women
BlackCupid is Cupid Media's dedicated dating app for finding love and romance with black singles from all around the world. It's been in operation since 2000, making it one of the trusted go-tos online for black singles and people of color who want to find long-term commitments, meaningful relationships, and intentional dating.
People using BlackCupid are not the youngest crowd out there, nor the oldest. This app's average member is between 34 and 42 years of age. And most singles here are generally looking for serious, mature relationships that lead to marriage or long-lasting love or commitment. There are roughly 3,000 regular members, and the app logs around 250 member logins daily.
One of the significant drawbacks of BlackCupid is that there are many more men using the app than women. 81% of the registered user base is male, so women will have tremendous success finding a partner or falling in love. It's not an app that's best for men to find relationships with women.
Premium Membership Subscriptions and Prices
BlackCupid has twelve membership plans. Three membership tiers have four plans a piece. All four packages in each level have the same premium features but will vary in length: one week, one month, three months, and twelve months.
When you upgrade to the next tier, you increase the number of features that come with your membership plan. The Gold Tier will have the fewest features, and upgrading to Platinum Tier (and later, Diamond) allows you to add extra features to your plan.
Here's how all the subscription plans and pricing break down:
| Package | Length | Price Per Month | Total Cost |
| --- | --- | --- | --- |
| Gold | 1 week | $21.96 | $5.49 |
| Gold | 1 month | $10.99 | $10.99 |
| Gold | 3 months | $7.66 | $22.98 |
| Gold | 12 months | $3.83 | $45.99 |
| Platinum | 1 week | $29.96 | $7.49 |
| Platinum | 1 month | $14.99 | $14.99 |
| Platinum | 3 months | $9.99 | $29.98 |
| Platinum | 12 months | $5.00 | $59.99 |
| Diamond | 1 week | $60.00 | $15.00 |
| Diamond | 1 months | $29.98 | $29.98 |
| Diamond | 3 months | $19.99 | $59.97 |
| Diamond | 12 months | $10.00 | $119.98 |
Something worth noting is that the cost-per-month rate for the more extended membership plans begins to drop the more prolonged the subscription covers. The reduced cost rate on the longer plans is a hidden saving that customers should know about to enjoy some discount over time. Customers ultimately pay more for extra time, but it's cheaper to buy a longer plan than to purchase a shorter subscription and renewing it continually to cover the same amount of time.
Note: While there are monthly cost breakdowns on all BlackCupid subscription plans, there aren't payment plans or monthly installments to help you pay off your membership. Newcomers must pay for their membership in full and in one lump sum before they can begin using their plan.
Does the BlackCupid Dating App Offer Free Trials?
BlackCupid comes with a free membership which is the standard mode that all new users begin with when they join the app. Free members can register and access some of the app's features without having to pay. The BlackCupid free membership is perfect for getting familiar with the app, getting your dating information out there for free with a complimentary profile, and viewing which singles are using the platform to find love or romance.
Here's what comes with the BlackCupid free membership plan:
Standard (Free) Features
Create a free profile (upload photos and include bio information)
Use the search filters to find matches
View other members' pictures and bio information
Send "likes" to other members
Receive, read, and respond to messages from paying members
It's much better to go with a premium membership, primarily since you can message those you meet on the app and unlock the higher-end features like privacy controls, better matching and search filters, priority messaging, and better appearances in the app's search results.
But the free membership comes at no risk. There's no money coming out of your account, and it serves as a great place to start if you're interested in learning more about BlackCupid and what kind of people are using it to find online dating or relationships.
Premium Membership Features
BlackCupid comes with some click communication features that make it fun and exciting to forge meaningful relationships with black singles. Once you see the premium membership features, you can upgrade your free membership immediately! The free membership can only get you so far. If you want to succeed in your pursuits, we recommend moving on to any paid subscriptions.
Check out the best benefits and perks of becoming a premium member:
Unlock Messages
Free members can finally message the matches they meet on BlackCupid when they upgrade to any of the Gold-, Platinum-, or Diamond-Tier membership plans. This must be our favorite reason for becoming a paid member of BlackCupid. What good is a dating app if you cannot speak with other members? No talking or conversation makes it difficult to connect!
No Ads
Free members are subject to intrusive ads that either interrupt their viewing experience or take up space on the side of the screen. Paid members don't have to endure these ads as a reward for paying for a membership plan.
Hide Profile and Photos
Paid members can enjoy privacy controls that allow them to hide their profile and photos from certain members. They can also browse through BlackCupid profiles without being detected by the members they are viewing.
Double Your Profile Space
Whenever you look at your match suggestion list, you might notice that some profiles physically take up more space than others. That's because members who are either Platinum- or Diamond Tier can double the space of their profile as it appears in the match list. Their profiles will be a lot more visible to prospective matches and stand out from the Gold Tier and free members.
Instant Message Translators
This is another upper-tier communication feature available only to Platinum- and Diamond-Tier members. If you're connecting with singles from other nations and there's a language barrier, the instant message translators will let you find out precisely what they're saying. This is one of the most helpful membership features we've seen in this BlackCupid review because it's been vital in allowing international love and romance to flourish.
Priority Messaging
This feature allows only Diamond-Tier members to have their messages appear at the top of their matches' inboxes to stand out from messages sent by members of the lower tiers. It doesn't matter who sent their message first; the Diamond-Tier member will always appear at the top of the list!
Top Rankings in the Searches
For every membership tier that you graduate to, you receive better placement in the search results and rankings at BlackCupid. Diamond members will rank better and more often than Platinum members and so on down the line. It's designed as an incentive for premium members to climb their way higher into the subscription tiers.
Do BlackCupid Memberships Renew Automatically?
All BlackCupid membership plans come with an auto-renewal feature, meaning that any subscription is set to automatically renew itself once it's come to the end of the billing cycle. Members will have their account automatically charged for the cost of a new membership plan that begins the minute the old one ends. It's designed so members don't ever have to endure a lapse in benefits.
You can avoid having your bank account automatically charged for a new membership. But you can shut off your auto-renewal by going into your account settings and setting it to "off." You can use the time you have left on the plan, but all perks and benefits will cease at the end of the billing cycle. This is how you cancel your BlackCupid membership too.
Should You Join BlackCupid?
At this point in our BlackCupid review, have you been wondering if this is the right dating app for you? You're not alone in that thought because many have asked the same question, and that's why we've included this entire section outlining the best reasons to join BlackCupid and the best reasons to look at some alternative apps for Black dating.
Reasons to Join
If you're curious about BlackCupid and keen on making it your dating app of choice, here are several reasons why you should join. When you find yourself agreeing with these points, it makes your decision all that easier!
Meet Black Singles
The top reason to join BlackCupid is that it's designed to foster relationships between black singles and people of color. Although the dating pool of 3,000 active members is relatively small compared to many other dating apps, most of the people you meet here will be black. We also liked that BlackCupid can be used by anyone regardless of skin color. It's a place where non-black singles can also fall in love and experience romance with black singles.
Profiles That Communicate a Lot
The profiles we found at BlackCupid were full of many interesting details. While not everyone took the time to fill out all information fields, many came with plenty of details on things like educational background, lifestyle choices, religious beliefs, interests, living situations, etc. This helps when researching potential matches or coming up with some conversation starters.
Intuitive Design
Another of the top reasons to join BlackCupid or any Cupid Media dating app is its easy-to-use design and intuitive approach to online dating. Anything that you're looking for, from the search filters to your daily matches or account settings to tweaking your profile for better results, is laid out in organized menus and sections. We were genuinely impressed with BlackCupid's search terms and how easy they were to enter and change. This resulted in quick searches that produced a new batch of good candidates every time!
Reasonable Pricing on Membership
BlackCupid comes with a wide range of membership options that let new users join for anywhere from $3.83 to $29.98 per month. Provided that the tier structure prohibits the lower-level members from experiencing the more important BlackCupid features, you're getting some decent value with each plan, no matter the length of time it covers.
Reasons Not to Join
Here are a few signs that there might be better options than BlackCupid. If you agree more with these points, you should look at our best BlackCupid alternative dating apps.
Small Dating Pool
Although there are over 50,000 visits each month at BlackCupid, only 3,000 members are active weekly on the app. And upon further examination, we found there are only 250 daily logins. This indicates that BlackCupid experiences some low member engagement compared to other platforms. For a better dating pool, check out eHarmony or Christian Mingle!
The Uneven Gender Distribution
There are 81% of men registered at BlackCupid compared to 19% of women. If you're looking strictly at heterosexual dating and relationships, we'd say that there are much better apps out there for finding black singles that give both sexes a fairer shot at finding love or romance. To find a better distribution of men to women, give Elite Singles or SilverSingles a shot!
You're Not Interested in Dating Black Singles
We could have gotten away without mentioning this one because it's obvious, but we decided to throw it on the list anyways to cover the bases. Most people registered on this app are black, so you have the best look for a different dating app if you're not interested in falling in love or romancing black or ebony singles. For a wider variety of singles from various backgrounds, visit Zoosk and join as a free member.
You're More Interested in Casual Dating or Hookups
Because BlackCupid is aimed more at serious, meaningful relationships, this is not necessarily the best place to find casual relationships with black singles. BlackCupid is an app where you're far more likely to find your marriage partner than to find a short-term fling or a date for the weekend. Choose Zoosk to experience casual dating or romance!
The Sign-up Process
If you want to become a free or paid member of BlackCupid, the onboarding process is simple and quick. You can join as a free member in under two minutes, and becoming a premium customer might take ten. We'll walk you through both processes so you can know what to expect!
Step 1: Visit BlackCupid
Visit BlackCupid.com to get started. You can also click on the photo above. If you download the mobile app from Google Play, the sign-up process will be along the same lines we're presenting here, so no worries.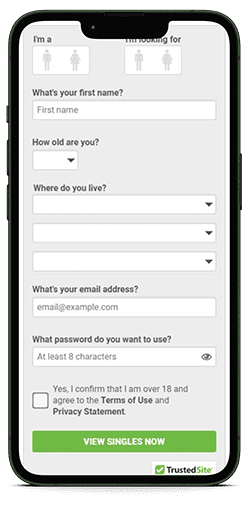 Step 2: Include Login Info
In the next step, you need to enter your name, age, email address, gender, and the gender of the singles you're hoping to meet at BlackCupid. For login purposes, you must also create a unique username and password.
Agree to BlackCupid's Terms of Use and Privacy Statement. Then click on "View Singles Now" to proceed.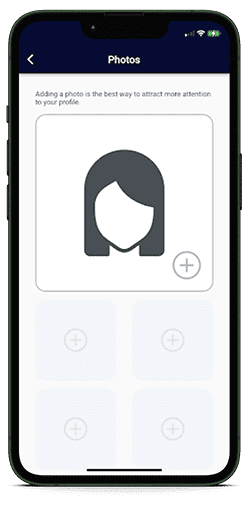 Step 3: Submit a Profile Photo
Before you can access the app as a free member, you need to either upload a profile photo or pass on uploading a profile photo. Once you get past this step, you can begin using the search filters and looking at other members' profiles.
If you skip uploading your primary profile photo, click on "Photos" to find the menu where you can add up to five for free. We always recommend uploading at least one image to bring legitimacy to your profile and to let other BlackCupid see what you look like!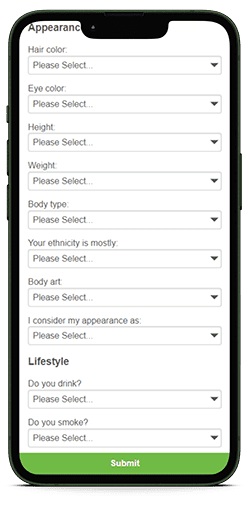 Step 4: Develop Your Profile
This next step is not required, but it will help you appear better in other members' searches. Because the same criteria for performing searches are used as the build blocks of your profile, this step is super important to complete!
Edit Profile
Click on "Edit Profile" to add bio information, a profile headline, and a couple of self-authored sections describing yourself and your ideal match.
View Profile
To see what other BlackCupid members see, click on "View Profile" to see how your profile looks when you make changes and edits.
Hobbies and Interests
Go to the "Hobbies and Interests" section to include any points from the list above that apply to you.
Personality Questions
Click on "Personality Questions" and answer any of the twelve questions on the list. These will be added to your BlackCupid profile so other members can see how you would act in specific scenarios.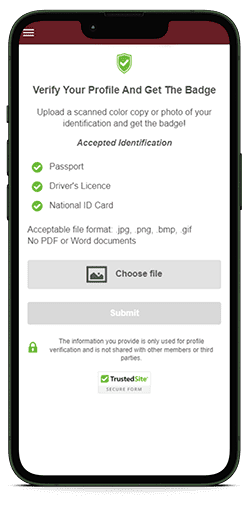 Step 5: Verify Your Profile
A significant step toward bringing legitimacy and trustworthiness to your BlackCupid profile is to get your account officially verified by the app. By presenting identification to BlackCupid, this information will be checked against your profile info and photo.
Once your identity is verified, you get a verification badge for other viewers to see. It means you are the real deal!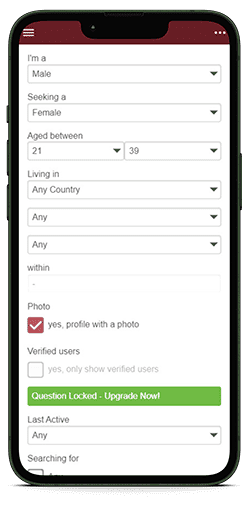 Step 6: Enter Your Preferences into the Search Parameters
Your account is registered. Your profile is filled out completely. And you provided your ID to BlackCupid and received a verification badge. Now you can look for matches at the app for free!
Click on the "Search" bar and enter your dating parameters and preferences to find black singles who align with your tastes and requirements. Your matches will appear under the "Matches" bar.
Click on any condensed profile to see the entire thing. There aren't any notable restrictions for free members when it comes to viewing other members' bio info or profile photos. As a free member, though, you cannot send messages (the speech bubble icon), but you can send a "like" (the heart icon) to anyone who catches your eye!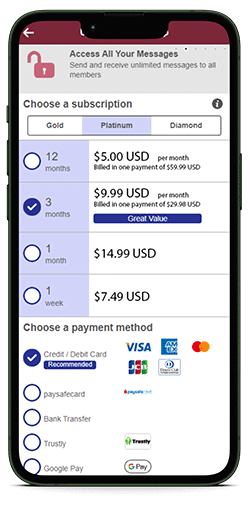 Step 7: Upgrade to a Premium Membership
If you want to experience the top perks and benefits of BlackCupid premium members, click on the green "Upgrade Membership" button at the top of the screen to become a paid subscriber.
Choose your membership tier at the top of the menu. Below your choice are the four membership options and payment methods available. Choose what's right for you, and click "Upgrade Now" to finalize everything.
Alternatives to BlackCupid
We completely understand if there are better fits for you than BlackCupid. We see it as a great dating app for black singles to find love or romance, but it's not always going to be the best solution for everyone looking to get into the online dating game.
These are five of the best dating apps that we see as great alternatives to BlackCupid:
Dating App
Key Facts
Review
eHarmony

Active Members: 16+ million
Gender Ratio: 48% men to 52% women
Best For: Find black singles who desire serious relationships and profound connections
Pricing: Begins at $35.90/month

eharmony Review
Elite Singles

Active Members: 2+ million
Gender Ratio: 44% men to 56% women
Best For: Finding highly educated and successful black singles
Pricing: Begins at $31.95/month

Elite Singles Review
Christian Mingle

Active Members: 16+ million
Gender Ratio: 44% men to 56% women
Best For: Finding black singles who hold Christian values and want God-centered relationships
Pricing: Begins at $14.99/month

Christian Mingle Review
Zoosk

Active Members: 40+ million
Gender Ratio: 47% men to 53% women
Best For: Flirting, finding love, and getting dates with black singles
Pricing: Begins at $10.00/month

Zoosk Review
SilverSingles

Active Members: 800,000
Gender Ratio: 53% men to 47% women
Best For: Finding black singles who are over 50 and looking for meaningful relationships
Pricing: Begins at $24.95/month

SilverSingles Review
Frequently Asked Questions About BlackCupid
If you want to learn more about the BlackCupid dating app, check out some of the most common questions we've received over time from our customers and readers about the platform. These are real questions from real people!
Who Is BlackCupid Best For?
BlackCupid is best for singles interested in meeting black singles or people of color. Most people using this app are interested in serious relationships and dating, so BlackCupid is best known for creating black marriages and helping black singles find their soulmate or forever partner.
Do I Need to be Black to Become a BlackCupid Member?
It's a dating app open to anyone looking for ebony love or dating. You can come from any ethnic background and use BlackCupid. You don't have to be black as a prerequisite to join! All you need to do is be 18 years of age or older to use the app legally.
How Old Are BlackCupid Members?
BlackCupid generally isn't a dating app for younger people, with the average age of its 3,000 members being between 34 and 42 years old. These singles have done the whole casual, short-term dating thing and are now looking to settle down.
Is BlackCupid Free?
There's a free membership plan that all new users begin with when they register a free account at BlackCupid. Free members can create and develop a unique dating profile, upload a few complimentary photos, use the search filters to perform some essential matching, and then view profiles they find. Free members cannot message their matches, but they can send a "like" to show their interest.
How Long Does It Take to Sign Up?
Like many other Cupid Media dating apps, BlackCupid's registration time is quicker than most other online dating apps. If you want to become a free member, it only takes a few minutes. For premium membership, it should take around ten minutes because you must develop your profile, choose a subscription, and enter payment information.
What Are the Best Paid Features?
You'll find the best membership features when you become a Diamond-Tier member. These paying members can experience the best rankings in the searches; they appear near the top of the list and more frequently than members with the Platinum- or Gold-Tier plans. Diamond members also enjoy priority messaging that ensures their message makes it to the top of their match's inbox above messages sent by lower-tier members.
Will My Membership Renew on its Own?
Yes, all BlackCupid membership plans will automatically renew themselves at the end of the billing cycle. If you don't want to be charged for a new membership automatically, you can switch this feature to "off" under your account settings.
How Many People Actively Use BlackCupid?
There are 3,000 active members at BlackCupid. It's a small, niche dating app, so it doesn't come as a big surprise. You might find a better dating pool of black singles using a more mainstream dating platform like eHarmony or Elite Singles.