Our team of experts diligently research and review all of the products and services we recommend. If you buy through our links, we may receive a commission. Learn more here.
If you're an upper-class member, you deserve the finest in everything, including your romantic relationships. Whether you're searching for someone to spend an evening out with or spend the rest of your life in luxury with, excellent dating apps are available to help you discover the right match.
Millionaire dating apps are ideal if you're seeking a life partner who appreciates the nice things in life and can cope with your hectic schedule. These platforms are geared toward high-income earners who want to find a partner who can keep up with their lavish lifestyle. But figuring out which millionaire dating sites are worthwhile can be challenging given the sheer volume of options. So we did it for you and found the best dating apps for millionaires in 2023!
We have spent hours pouring over all the info to bring you the five best millionaire dating apps of 2023. These sites vary in terms of functionality, and yet the platforms all have one common factor: they're all packed with intelligent, attractive people who are hoping to find a partner. These platforms cater to everyone from CEOs and entrepreneurs to those who just like a luxurious life. You're likely to discover your soul mate on one of these dating apps, which provide everything from premium matchmaking services to authenticated millionaire profiles.
5 Best Dating Apps for Millionaires
What factors into our dating gurus' recommendations for the top millionaire dating apps? For members to expand their social horizons, the platform must attract a large number of wealthy and attractive individuals and be simple to use.
The best millionaire dating apps need to attract successful people interested in a high-class lifestyle and provide ways for users to verify their financial independence. Furthermore, if they have a matchmaking service like EliteSingles, they'll be at the top of our list.
Curious as to which millionaire dating apps are the best in 2023? The following is a list of what our squad of dating specialists has determined to be the most reliable and secure options out there!
Dating App
Key Facts
Free Trial
Elite Singles

Active Members: 2+ million
Gender Ratio: 51% men and 49% women
Best For: Finding highly educated and successful singles
Membership Price: Begins at $31.95 per month

Start Your Free Trial!
Eharmony

Active Members: 16+ million
Gender Ratio: 48% men to 52% women
Best For: Finding singles who want a serious relationship
Membership Price: Begins at $35.90 per month

Start Your Free Trial!
The League

Active Members: 7.5 million
Gender Ratio: 48% men and 52% women
Best For: Finding wealthy professional singles who want a serious relationship
Membership Price: Begins at $67.00 per month

Start Your Free Trial!
Christian Mingle

Active Members: 16 million
Gender Ratio: 44% men and 56% women
Best For: Finding wealthy singles who hold Christian beliefs
Membership Price: Begins at $14.99 per month

Start Your Free Trial!
Zoosk

Active Members: 40+ million
Gender Ratio: 47% men and 53% women
Best For: Finding wealthy singles who could go serious OR casual
Membership Price: Begins at $10.00 per month

Start Your Free Trial!
It doesn't matter whether you're looking for a millionaire to date or any other relationship preference, these mainstream dating services can accommodate you. In the following sections, we'll provide evidence to back that up and outline why some popular dating apps are ideal for people of many ethnicities and socioeconomic statuses.
You Can Trust Our Recommendations
We've researched and tried several millionaire dating apps, and we can say with authority which ones are the absolute best in the biz. We are confident that each dating app we recommend will benefit you if you are currently single and searching for romantic companionship. There are a few factors we take into account when determining which dating apps to include that are relevant to wealthy singles.
The size of the user base and the frequency with which they are active on the dating app are also factors to consider when picking a dating app. A larger pool of prospective matches can be expected as the number of people who frequently use the app increases. In addition, the tools available on a platform must be intuitive and straightforward.
All of the dating apps we've mentioned here have been thoroughly tested, and we only suggest those that meet our strict standards.
We Use the Dating Apps
Our expert reviewers are given full access to the dating apps they are evaluating so that their reviews are as objective as possible. By following this approach, we can guarantee that our reviews will always be unbiased and comprehensive.
Free Trial Links
Whenever we review a dating app, we always include links throughout the review to a dating app's free trial version. Readers can download the potential dating app for free during the trial and give it a go without investing money in case it's not for you!
Reviews Employ an Unbiased Rating Method
How can we ensure the credibility of our recommendations? Well, our experienced dating team checks into the boasts made by various dating apps and shows evidence that either supports or disproves them.
We've enlisted a team of dating experts to review the most well-known dating apps and suggest those that are worthwhile since it might be challenging to place your trust in a dating app that claims it will match you with suitable individuals.
To aid our readers in determining whether or not these dating apps are helpful to them, we also include comprehensive evaluations of each. When generating suggestions, our in-house dating specialists consider elements including an app's ease of use, quality of matches, security, special features, safety, and cost.
We Steer Clear of Vague Dating Apps
To help our readers find love, we've researched and selected the best dating apps currently available. If we come across a niche dating app that we believe you'd enjoy using, we'll let you know about it, but our primary focus is on well-known, high-quality services and platforms.
Daily Updates to Our Content
If you rely on our reviews, you can be sure that you are always getting the most up-to-date information available. After finishing the examinations, our dating professionals meticulously go through them, ensuring that we incorporate any freshly available data on membership rates and app features. The information we give our readers will always be current and correct to the best of our knowledge.
Breakdown of the Best Dating Apps for Millionaires
Now that you know which dating apps are our favorites, let's find out more about why they are perfect for dating or finding singles with a taste (and the means to buy them) for the finer things in life!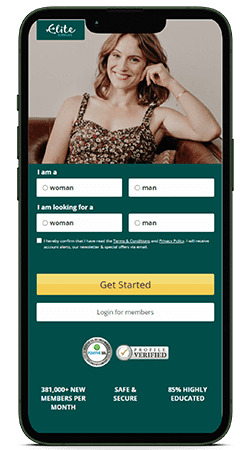 #1: Elite Singles – Best for Successful and Educated Singles
| | |
| --- | --- |
| Active Members: | 2+ million |
| Gender Ratio: | 51% men to 49% women |
| Sign-up Time: | 15-25 minutes |
| Pricing: | Starting at $14.99 per month |
| More Info: | Elite Singles Review |
EliteSingles is the premier millionaire dating service for those serious about finding love. The premium dating app is the easiest way to meet other successful people in your area–all you have to do is answer a few questions about yourself, create a profile, and start searching!
If you're interested in meeting other wealthy, educated people who share your interests, then Elite Singles is among the best dating apps available.
They also provide several excellent search options for seeking singles in the million-dollar range. Race, religion, geography, and physical characteristics may all be used to refine your search results.
More than 85% of Elite Singles members have a college degree or more, and many are successful professionals in fields like medicine, law, and business. Most app users are looking for committed relationships of some length. Moreover, Elite Singles is an excellent option for many wealthy individuals seeking committed partnerships.
---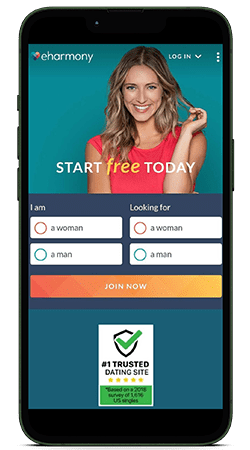 #2: Eharmony – Best for Serious, Compatible Relationships
| | |
| --- | --- |
| Active Members: | 16 million |
| Gender Ratio: | 48% men 52% women |
| Sign-up Time: | 45 Minutes |
| Pricing: | Starting at $35.90 per month |
| More Info: | eharmony Review |
We believe eHarmony to be one of the best millionaire dating apps for a number of reasons. Over 16 million people are currently using this premium dating app, which strongly emphasizes finding compatible partners by using an innovative 32-factor compatibility algorithm.
eHarmony takes into account not just your interests and ambitions in a partner but also your religious and political leanings. You can rest assured that eHarmony has a vast pool of suitable and well-off singles because of its massive user base.
---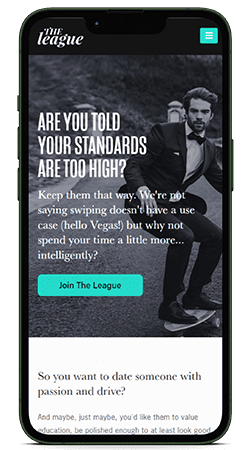 #3: The League – Best for Ambitious and Successful Singles
| | |
| --- | --- |
| Active Members: | 7.5 million |
| Gender Ratio: | 48% men and 52% women |
| Sign-up Time: | 10 minutes |
| Pricing: | Starting at $67.00 per month |
Created in 2014 by Stanford alumna and former Googler Amanda Bradford, The League is a relatively new online dating app that claims to have the best quality singles in the nation. Those interested in using the dating app must first sign up for a waitlist in the hopes of being accepted by the app's staff (yes, this is an exclusive dating app), other members, and an application algorithm. Yes, this sounds intimidating, but it means that the dating app is weeding out people that you aren't trying to meet on a millionaire dating app!
The League stands apart from the crowd of dating applications because it rolls out locally rather than all at once. Before launching in every large city, the team plans the app's design and rollout. In this way, the team can adjust the algorithm and its methods to work optimally in the city.
When joining The League, you'll quickly see that it's different from other mainstream dating apps. To begin using the app, users must first sign up for a waiting list, where they will be asked to provide basic personal details, add their profile picture, and connect their social media and/or LinkedIn accounts. Most of this is for the benefit of the internal staff at The League, who will use it to evaluate your membership request and decide whether or not to approve it. When we mentioned it was an exclusive, elite dating app, we weren't joking.
---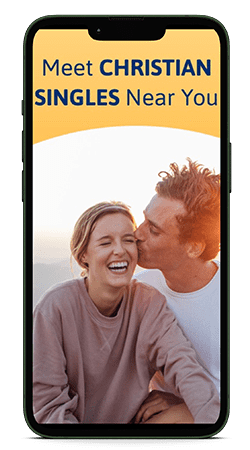 #4: Christian Mingle – Find True Love with Christian Singles
| | |
| --- | --- |
| Active Members: | 16 million |
| Gender Ratio: | 44% men and 56% women |
| Sign-up Time: | 5-10 minutes |
| Pricing: | Starting at $14.99 per month |
| More Info: | Christian Mingle Review |
Christian Mingle is a great place to discover other wealthy, successful singles who share your Christian religion and values as well as your passion for success in life and learning. Christian Mingle has a lot of members from seven different countries, which is a huge plus. There is a large and active user base, and the app's primary emphasis is on long-term partnerships, marriage, and the discovery of one's true love.
Christian Mingle's advanced search filters make it easy to find compatible singles based on a wide variety of criteria, not just religious persuasion. Career and education-related filters are available in the advanced settings of the search bar. You can meet folks who believe and value the same things you do when it comes to religion, career, and education, as well as a love of luxury.
---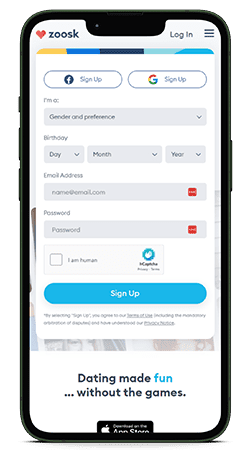 #5: Zoosk – Best for Both Casual and Serious Relationships
| | |
| --- | --- |
| Active Members: | 40+ million |
| Gender Ratio: | 47% men 53% women |
| Sign-up Time: | 5 minutes |
| Pricing: | Starting at $10.00 per month |
| More Info: | Zoosk Review |
A sizable percentage of the single population consists of wealthy professionals who are open to casual dating. Dating fatigue can be reduced or eliminated entirely by participating in fun chats with people who share similar interests. Zoosk is a low-key, enjoyable place to hang out for millionaire singles looking for anything from a casual hookup to a lifelong partner.
Zoosk may be a newer player in the online dating market than eHarmony, but it's making up ground rapidly. Thanks to the app's 12 million monthly users and 40 million sign-ups, you can tap into a huge dating pool. Zoosk's "SmartPick" function analyzes user-profiles and assigns members to one of many "types," which then influences the app's matching algorithms. Its Carousel function is comparable to that of today's most popular dating applications, allowing the user to swipe left or right to see more or fewer prospective matches.
---
What Makes These the Best Dating Apps for Millionaires?
Many wealthy individuals on the dating scene are searching for long-term partnerships, making us hesitant to recommend specialty dating apps for the rich unless there is a compelling reason to do so. Although most of our suggestions are aimed toward serious partnerships, we realize that many elite singles are just trying to have a good time, so we included some alternatives.
Continue reading to find out how we made those decisions and why we believe these are all the best dating apps for millionaires!
Great Matchmaking
Our reviews of millionaire dating apps found that most of them used sophisticated matching algorithms and in-depth personality tests. Instead of merely setting people up on blind dates, several of today's most mainstream dating apps seek to build genuine relationships between their users. Thanks to a professional dating concierge, matchmaker, and VIP activities for members only, using a dating app will help you find compatible matches. Remember that adding these features will probably increase the monthly membership price for a dating app.
Large, Active Member Pool
It's best to join a dating app with many users, although niche options might be useful too. The best millionaire dating apps were chosen based on a variety of parameters, one of which is the average amount of monthly active users, which increases the probability of finding a compatible match. We don't want people to spend cash or time on a dating app that's not a good match for them because there aren't enough other people looking for a serious relationship.
So, we are selective in the dating apps we endorse, recommending only those with substantial populations of people interested in finding a romantic companion.
Easily Navigable Interface
Although most people in modern culture are comfortable using computers, others still shy away from them out of concern about their privacy. To ensure that our dating apps are secure and accessible to users of varying technical proficiency, our team conducts thorough reviews.
Most dating apps are pretty basic, yet a handful stand out for their exceptional accessibility, and it only takes around five to ten minutes to join up for any of the dating apps we suggest. If you're in the market for a long-term commitment, you may need to provide extra details during the registration process for certain dating apps.
Creative, Fun Features
Millionaire dating apps bring together people who would never have met otherwise and enable them to discover love or any other kind of romantic encounter they are seeking! With the help of these dating apps, finding like-minded individuals in your region is simple. With all the unique and helpful features available on these platforms, meeting other local singles who are a good fit is as easy as clicking a button.
Reasonable Membership Costs
While the best millionaire dating apps' free versions may help you find your ideal life partner, they do not have all of the features that the paid versions provide. Before considering downloading a dating app, it's essential to evaluate how much of your time and financial resources you can commit to using the app.
Best Niche Dating Apps For Millionaires
Those who are currently single but are looking to meet new people can do so easily by downloading one of the dating apps we have suggested. Millionaire dating apps have become increasingly popular in recent years, making connecting with compatible individuals from all over the country simpler than ever. Many people are using the most popular dating apps, which may seem overwhelming to those who have been out of the dating scene for a while.
We've ranked the best niche millionaire dating apps based on factors like the quality of their suggested matches, the simplicity with which you can start a chat with a potential date, and the length of time needed to sign up.
To find out which are the best niche dating apps for millionaires, read on!
#1 MillionaireMatch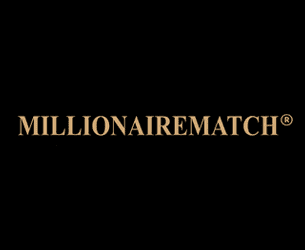 #2 SugarDaddyMeet
#3 EliteMeetsBeauty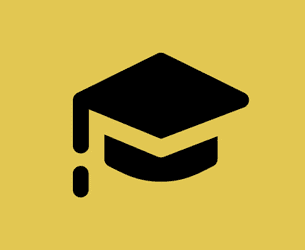 #4 Seeking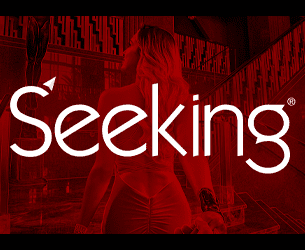 Make a free profile on one of these niche dating apps to see whether it helps you connect with compatible individuals. But bear in mind that the dating pools will usually be more limited, and the membership price could be a little costlier.
FAQ
Our Frequently Asked Questions section should address any other concerns you could have about the best millionaire dating apps. To help you out, we've compiled some of the most often-asked questions we've had from readers about millionaire dating apps and given answers below!
What Is a Millionaire Dating App?
Millionaire dating apps are platforms that serve as a hub to match wealthy, established people with attractive companions. These dating apps provide a range of options and services to help users discover the ideal match.
What Features Should a Millionaire Dating App Have?
While searching for a millionaire dating app, it's important to know what you're looking for. Services like EliteSingles do extensive background checks on their users to guarantee that you're interacting with genuine, successful people.

It's also a good idea to search for platforms with a sizable and active user population and flexible membership plans that may be tailored to your financial situation.
Is It Worth It to Pay to Join a Millionaire Dating App?
It all boils down to your expectations and what you are looking for in a relationship! The standard perks of free membership include profile creation, picture uploading, profile searching, profile browsing, and "winking."

A premium subscription, however, may be worthwhile if you want access to all of the app's features and capabilities.
Are Millionaire Dating Apps Legit?
Yes! But checking out the app's rating and user feedback before committing to it is always wise. Try to choose a platform with a huge, active user base and a rigorous verification procedure for new users. And if you want to ensure your information stays private, read the privacy policy and terms and conditions.
Are Millionaire Dating Apps Safe to Use?
There are extensive identity verification procedures in place at most millionaire dating apps. Additionally, many sites have security functions like blocking and reporting suspicious activity, but you should always be wary of giving out any personal information online and keep an eye out for signs of possible scammers.
Are There Free Millionaire Dating Apps?
There are a few free dating apps out there, but the vast majority of platforms catering to wealthy singles require a paid membership. This is due to the fact that such platforms often provide access to a more extensive user base and more sophisticated matching tools. But many dating apps include a free trial version with limited access to certain functions, so exploring the possibilities before signing up for a membership is worthwhile.
Are Millionaire Dating Apps Just for Men?
Nope! All genders are welcome on millionaire dating apps. Although males may make up a somewhat larger percentage of certain sites' membership than women, most sites attract a fairly equal number of both sexes. Also, niche millionaire dating apps focus on attracting powerful and wealthy ladies.
Can I Find a Committed Relationship on a Millionaire Dating App?
Of course, you can! A millionaire dating app is a good option for those seeking long-term commitment. Many of the site's users are on the lookout for serious, long-term partnerships. It's vital to remember that, like with any dating app, not everyone has the same expectations when joining a dating platform. In initial conversations, it is important to be forthright and open about your relationship goals.