Our team of experts diligently research and review all of the products and services we recommend. If you buy through our links, we may receive a commission. Learn more here.
Divorce can be an ugly thing for some people. Newly divorced singles might be guarded about getting into a new relationship too quickly. They might even have difficulty learning to trust or love someone again. Many people in this position call it quits altogether on dating and relationships.
For some people, divorce is like getting a new lease on life and can be a time of adventure or excitement. Divorce can be a freeing, liberating experience. They might have just gotten out of an unhealthy relationship and are looking for a fresh start. And what better way to get back in the game than to use a great dating app?
---
---
If you've gone through a divorce and you're looking to either date or meet someone new online, look no further than our best-divorced dating apps! In actuality, these are mainstream dating apps with various people using them. Still, they come with a wide range of users, practical membership features, and terrific, flexible prices that we couldn't help but recommend as some of the best dating platforms for those who have experienced a divorce.
5 Best Divorced Dating Apps in 2023
Although these dating apps have a more mainstream appeal, they are the best we've found online for catering to a wide variety of divorced singles. After all, anyone could be a divorcee, so we chose a good mix of dating apps that cater to different types of people. We have apps specializing in profound, meaningful relationships and casual dating. There are even options to find singles who hold Christian beliefs, to find professionals, and to find singles 50 years of age or older.
If any of these divorced dating apps spark your interest, you can try the free trial experience. This will allow you to go through the sign-up process, create a profile, and browse the platform to see what kind of people are currently available to meet and connect.
Dating App
Key Facts
Free Trial
eharmony

Active Members: 16+ million
Gender Ratio: 48% men to 52% women
Best For: Finding divorced singles who want a serious, meaningful relationship
Membership Price: Begins at $35.90/month

Start Your Free Trial!
Elite Singles

Number of Users: 2+ million
Gender Ratio: 51% men and 49% women
Best For: Finding divorced singles that are highly educated and successful
Pricing: Begins at $31.95 per month

Start Your Free Trial!
SilverSingles

Active Members: 800,000
Gender Ratio: 53% men to 47% women
Best For: Finding divorced singles over the age of 50
Membership Price: Begins at $24.95/month

Start Your Free Trial!
Christian Mingle

Active Members: 16+ million
Gender Ratio: 44% men to 56% women
Best For: Finding divorced singles who hold Christian beliefs and values
Membership Price: Begins at $24.99/month

Start Your Free Trial!
Zoosk

Active Members: 40+ million
Gender Ratio: 47% men to 53% women
Best For: Finding divorced singles who want to experience casual dating and romance
Membership Price: Begins at $10.00/month

Start Your Free Trial!
The mainstream dating apps we recommend are just as effective for divorced dating as they would be for professional dating, senior dating, Christian dating, serious dating, or casual dating. And we are going to show you why!
You Can Trust Our Recommendations
Why should you trust the dating apps we've just recommended? There are five significant reasons why our opinions on online dating matter and why you can trust our voice on the subject. What we have to say about divorced dating apps carries more weight than the average person with anecdotal knowledge or experience.
An Honest Review and Rating Process
Each of our reviews is done using a criteria rubric that touches on the most critical aspects of the dating app: cost, features, usability, active members, dating pools, safety/security, and several other factors. We look at all the pros and cons, examining the dating app from each angle to assign an honest, fair rating for each platform.
Our Writers Use Free Trials
Our reviews are written from firsthand experience. Our writers are crafting reviews rooted in using the product and experiencing the divorced dating app themselves. Our writers take the time to create their own "free trial" accounts and test out the app to see how it can be navigated, what kind of singles are using the platform, and how to complete the sign-up process.
We Plug the Best and Most Popular Apps
One of the last things we want is to waste your time and ours by suggesting obscure dating apps with a footprint that's so small that they only deliver mediocre or poor results. We focus on the larger dating apps with the resources and the dating pool to give you a fighting chance at finding the best singles that fit your preferences and personal criteria.
We Offer You a Way to Test Out the Product
Every one of our reviews contains links to free trials. Readers can use these to find out for themselves if we're being honest about the divorced dating apps we plug. If we had anything to hide, we'd not include these in our content. We'll always offer our readers a way to quickly access and test our recommended products.
We Keep Our Content Updated
We desire to keep our reviews and other content wholly accurate and relevant. Anything we post should paint the most honest picture possible of any product we're discussing. Our team regularly scans content and makes applicable changes, whether with membership pricing or membership features.
The Best Dating Apps for Divorced Dating
Now that you know which divorced dating apps are our favorites, let's find out more about why they are perfect for divorced dating and for finding singles who have either experienced divorce or are open to dating someone who has been divorced.
---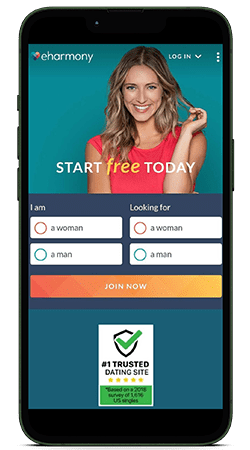 1: Eharmony – Find Divorced Singles Who Want Serious Relationships
| | |
| --- | --- |
| Active Members: | 16+ million |
| Gender Ratio: | 48% men 52% women |
| Sign-up Time: | 30-45 minutes |
| Pricing: | Starting at $35.90 per month |
Eharmony specializes in creating harmonious, compatible relationships between singles who are looking for something serious and long-term. These are relationships where compatible connections for true happiness and satisfaction are a must in the matchmaking process. All new users (free trial members and paying members) must complete the 32 Dimensions of Compatibility testing to use the app in the first place. So it's no surprise that eHarmony is our top pick for divorced dating!
Divorced singles know what it's like to be in a rough and rocky relationship. Many are looking to do better this next time around. So why wouldn't they be drawn to a dating app where true happiness and deep connections are the end goal? Eharmony has been responsible for introducing over 600,000 married couples since 2000. eHarmony offers its customers a shot at a healthy, compatible relationship and, thus, is our ideal pick for the best-divorced dating app of all time!
---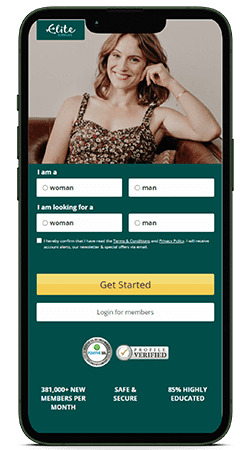 2: Elite Singles – Find Divorced Singles Who Are Highly Educated
| | |
| --- | --- |
| Active Members: | 2+ million |
| Gender Ratio: | 51% men to 49% women |
| Sign-up Time: | 15-25 minutes |
| Pricing: | Starting at $31.95 per month |
Perhaps you're a divorced professional. You've focused on getting ahead, building your career, and achieving wealth and status. In your personal life, you want to meet someone who shares your values of success, career advancement, seeking further education, and enjoying the finer things in life. Elite Singles is your best option for divorced dating apps if this sounds just like you.

Elite Singles is the perfect platform for meeting highly educated divorced professionals with plenty of confidence and drive. Over 85% of those using Elite Singles have completed some form of higher education. The app takes the quality of its membership base seriously and only admits 381,000 new members each month. The result is that most people at Elite Singles are working in high-paying careers like medicine, law, business, and others.
---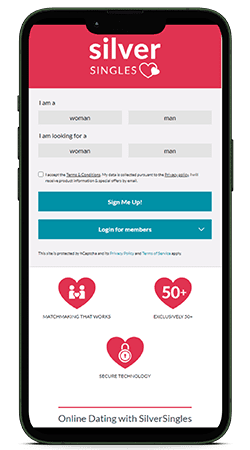 3: SilverSingles – Find Divorced Singles Who Are Over 50
| | |
| --- | --- |
| Active Members: | 800,000 |
| Gender Ratio: | 53% men 47% women |
| Sign-up Time: | 15-20 minutes |
| Pricing: | Starting at $19.95 per month |
No matter what your background is like or how your life story has unfolded, SilverSingles is your shot at finding serious, meaningful relationships with people over 50, many of whom might be divorced. Perhaps you're older, and you've just gotten a divorce. Or you got divorced years ago, and now you're ready to find true love and romance again in your older age.
SilverSingles is a well-designed dating app that caters to customers looking for simplicity in the matchmaking process and the online dating experience. The features and terms are effortless to use and straightforward. The average user is usually always between 48 to 52 years of age or older. Most everyone is looking for serious, committed relationships.
---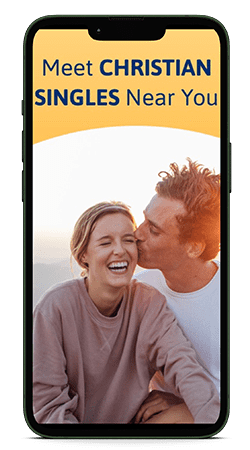 4: Christian Mingle – Find Divorced Singles Who Hold Christian Beliefs
| | |
| --- | --- |
| Active Members: | 16+ million |
| Gender Ratio: | 44% men 56% women |
| Sign-up Time: | 5 minutes |
| Pricing: | Starting at $24.99 per month |
Although many Christian marriages look great on paper, with couples sharing the same beliefs and values, many don't work out and end in divorce, unfortunately. If you're a Christian divorcee and you're looking to meet someone new that you could see as your marriage partner, Christian Mingle is a great option for doing just that! It's an excellent dating app for Christian dating in general, and that's what some Christian singles might need after a new divorce.
With a vast dating pool of 16 million members, Christian divorcees are sure to find true love and romance once more! This dating app takes the user's personal dating preferences, search filter settings, and Christian beliefs or values to develop daily matches and swipe-style suggestions found in the Christian Mingle LookBook. The goal is to set Christian singles up with those who share their faith in the hopes of a marriage or a long-term commitment.
---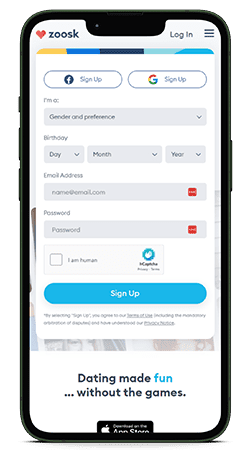 5: Zoosk – Find Divorced Singles Who Want Casual Relationships
| | |
| --- | --- |
| Active Members: | 40+ million |
| Gender Ratio: | 47% men 53% women |
| Sign-up Time: | 5 minutes |
| Pricing: | Starting at $10.00 per month |
After a divorce, many decide they're done with marriage, serious relationships, or long-term commitments. It's time to play the field! Zoosk is the best option that we've found, where divorced singles can flirt and find dates with other singles who are more interested in low-commitment relationships. Location, age, and appearance are the prominent determining factors in experiencing flirting and casual dating setups. Zoosk's Carousel feature allows users to rummage through catalogs of potential matches.
Zoosk has a large dating pool of over 40 million active users. This means there are plenty of great opportunities for divorcees to flirt, go out on dates, and forget the hurts of the past. Zoosk has "gamified" its dating experience, meaning that members are constantly vying for more attention and more dates by keeping their profile exciting and relevant, posting the most appealing photos, and building a "swipe" history that hones the quality of their "SmartPicks" suggestions.
---
What Makes These the Best Divorced Dating Apps?
What are the factors that make these ideal divorced dating apps? These are the five main reasons these platforms can take on the unique challenges of divorced single dating.
Big Dating Pools
It cannot be said enough how important a large dating pool is to any dating, whether dating between divorced singles or any other variety. The larger the pool of potential candidates, the greater your chances of finding the best singles suited to your personal dating preference and criteria.
Total Users
eHarmony: 16+ million
Elite Singles: 2+ million
SilverSingles: 800,000
Christian Mingle: 16+ million
Zoosk: 40+ million
Great Matchmaking
Each recommended app offers dynamic search filters that let users break down searches by unique criteria like age, location, appearance, interests, religious beliefs, or lifestyle choices. In addition, these dating apps allow the user to share dating preferences considered for daily matching. Some even draw from the user's "swipe" selections to generate quality picks.
Daily Match Process
eHarmony: 32 Dimensions of Compatibility testing
Elite Singles: Five-Factor Model (personality testing)
SilverSingles: In-depth personality testing, search filters, and dating preferences
Christian Mingle: Personal preferences and advanced search filters
Zoosk: Search filters, dating preferences, and "SmartPicks"
Easy-to-Use Design
Our divorced dating apps offer simple and easy-to-figure-out platforms, especially if you're new or unfamiliar. The menu setups are relatively simple, and informational tabs are organized to make everything easy to find. Each has a customer support center with extensive FAQ pages that customers can consult if they need help operating any part of the dating app.
The Latest Features
Divorced singles will be exposed to some of the most excellent dating apps features the market offers by considering our suggestions. And while some dating apps are more feature-rich than others, each of our favorite dating apps for divorced singles comes with valuable and dynamic features which make the experience of meeting divorced singles super fun and engaging.
Special Features
eHarmony: 32 Dimensions testing and the compatibility reports for daily matches
Elite Singles: "Have We Met" (wildcard matches) and unlimited messaging
SilverSingles: Wildcard Matches and read-message receipts
Christian Mingle: Messaging+ and anonymous browsing
Zoosk: Carousel (swipe-style dating), Great Dates, and SmartPicks
Affordable Membership Pricing
We wouldn't point you toward dating apps where you must pay an arm and a leg to become a member. Any dating apps we recommend are reasonably priced and offer multiple membership plans that work well with different budgets. And while eHarmony costs a bit more than the other four, you're certainly paying for some excellent quality!
Cost of Membership
eHarmony: Begins at $35.90/month
Elite Singles: Begins at $31.95/month
SilverSingles: Begins at $19.95/month
Christian Mingle: Begins at $24.99/month
Zoosk: Begins at $10.00/month
Best Niche Divorced Dating Apps
Some dating apps are designed explicitly for divorced singles and ensure that you meet people online who have either gone through a divorce or know what the experience is like. You're only sometimes given that guarantee with mainstream dating apps.
These are the best niche dating apps for divorced singles that we could find:
JustDivorcedSingles
DivorcedFreeAndSingle
DivorcedPeopleMeet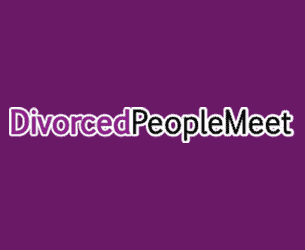 If you give any of these free trials a whirl, you can discover if these niche dating apps will be right for you! It's important to remember that these platforms are generally more expensive than mainstream apps when it comes to premium membership plans, and the dating pools are usually a lot smaller and, thus, more limiting.
Frequently Asked Questions
You should know more about the divorced dating apps we mentioned in this review. Check out some of our customers' and readers' most common questions regarding divorced dating and the best apps to get the job done.
Are Divorced Dating Apps Free?
These dating apps extend free trial opportunities to their customers but only allow the user to experience a portion of the premium membership benefits. Most of the time, free users can create a profile and look at other members' profiles, but they cannot send messages or get daily match suggestions.
Do I Have to Be Divorced to Use These Dating Apps?
These are mainstream dating apps, by and large, so you don't need to be a divorcee to use them. The only restriction to using these platforms is that you must be 18 years or older to start a free trial or become a member.
What's a Niche Divorced Dating App?
These are dating apps where all or a majority of the active users have gone through a divorce. And even then, anyone can use these platforms. They'll never ask new users or members for proof of a divorce. They need to take the user's world for it. Most people you encounter using a niche divorced dating app will have experienced divorce in some capacity.
Are There Divorced Dating Apps for Singles Who Want Casual Relationships?
Zoosk is our best suggestion for divorced singles who want to get back on the market but are interested in pursuing casual dating or romantic situations. Zoosk offers swipe-style dating, which allows the user to browse an extensive catalog of singles, many of whom are interested in experiencing casual romance and low-commitment relationships.
What's the Best Dating App Overall for Finding Divorced Singles?
We highly recommend using eharmony for divorced dating. They're in the business of forming relationships centered around long-lasting satisfaction and happiness! If you're looking for a meaningful, committed relationship that will be more successful this time, eHarmony is your best pick because of its focus on compatibility and quality connections.
Are Divorced Dating Apps Safe?
Each platform we've recommended in our divorced dating app review uses encrypted connections to keep all customer information private and confidential. They give customers options to report or block members who are illegitimate or acting poorly toward others.