To find your soulmate, you have to choose whether to "swipe right" on him or "swipe left" on her. That's the premise behind Tinder, the massively popular dating app that spread like wildfire.
A single decision, though, may have far-reaching consequences. Over 75 billion connections have been made thanks to Tinder, and the company claims that the app is responsible for 1.5 million weekly dates.
Pew Research Center found that one in ten people who are currently in a committed relationship met their significant other on an online dating app. The think tank also found "almost half of online dating users — and about eight in ten users under 30 report ever using Tinder," making it the most popular dating app in the United States.
That's a lot of dates, for sure! But do any of these sparks turn into happily ever afters for these daters? Is there any proof that all those users and swipes have led to serious, committed partnerships?
There are, indeed–stories devoted to real-life Tinder success stories, and we will highlight some of our favorites for you!
---
Tinder Success #1 – Nathan and Andrea
Before meeting Nathan, Andrea was skeptical about Tinder.
Andrea first decided he wasn't the one for her since his profile image showed him cradling a baby, but when they began talking more, she realized the baby was really his brother's child and began to warm up to him.
What, exactly, set Nathan apart from the competition? Nathan was the only guy Andrea met via the dating app that made an effort. He was genuinely interested in learning more about her interests and opinions he was seeking genuine companionship.
During one of these conversations, he made a weekend date proposal. It may seem odd, but she never once questioned whether or not she should go on a date with him. Something about him seemed "right," and Andrea just knew.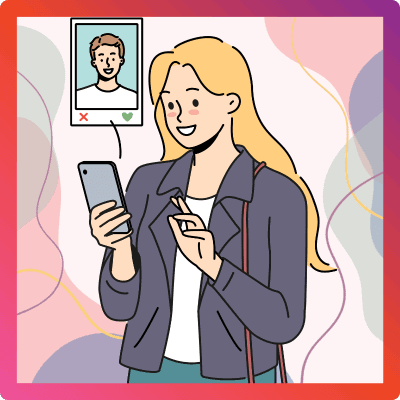 After confessing to their loved ones that they had met on Tinder, Nathan and Andrea set off for different colleges and maintained a long-distance relationship. "Nathan and I are one of the millions of long-distance couples," Andrea said. In addition to defying the odds of sustaining an LDR, "what makes us special is that we are a couple who succeeded thanks to a silly little app."
They stayed together through all four years of university and are still dating!
---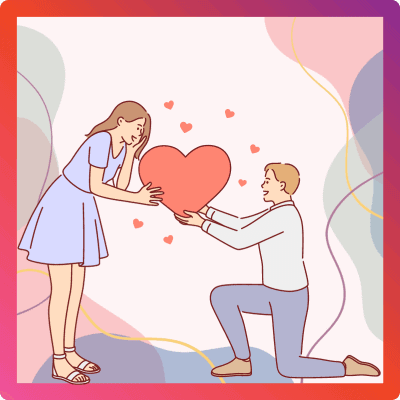 Tinder Success #2 – Gabriel and Julianet 
Before the 2020 pandemic, Gabriel joined Tinder to connect with new people and found a match in Julianet.
She was skeptical since his profile was very wordy (it essentially read 'good vibes only'), and there were several photos of him in large groups, Julianet said. Because "his smile seemed really warm and inviting" and "he seemed like a fun time," she ended up swiping right on him.
When they finally met up for the first time, they stated it was because of the "witty banter" they got into after exchanging phone numbers and texting. They chose to go out on a pub crawl while wearing onesies.
On their first outing together, she realized he was "the one" and told her BFF they would eventually marry. Both of them felt the same way. Everything else followed suit once Julianet took the lead and declared her desire to make it official, and in September 2021, they tied the knot.
They went to New Hampshire on their third date, she said. The trip across state borders with a complete stranger was something she was hesitant to do, but it turned out to be one of the best times of her life. The next year, they returned to the same spot, and that's the spot where he sang to her and proposed.
Together, they are raising his 6-year-old son and their 2-month-old daughter.
---
Tinder Success #3 – Sarah and Ryan
Sarah and Ryan, two BYU students in Provo, Utah, felt they had no choice but to sign up for Tinder, and they had no idea how drastically the dating app would alter their lives.
Sarah said, "By the next day [after the first date], I could already see myself marrying this guy. Crazy, I know, but my prediction ending up being true."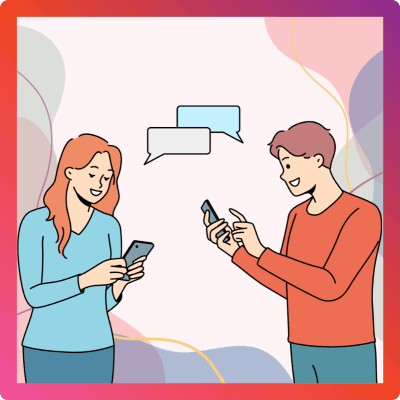 ---
Tinder Success #4 – Dave and Lindsay
Neither Dave nor Lindsay anticipated meeting their future spouse on the dating app Tinder. According to Elle magazine, however, they quickly realized they were a good fit for one another. Their first exchange was unexceptional and simple, but on their first date, everything changed.
God, I need to see her again before next weekend, I kept telling myself as I was driving home after the date, Dave recounted. After their first date, he visited Lindsay at her home and brought her favorite Starbucks beverage. And that was that–they are getting married, and Lindsay appreciated that he hadn't been one of the creepy "Tinder boys" she'd been warned about.
---
Tinder Success #5 – Pavle and Jean
Jean had just decided to take a vacation from Tinder after attempting online dating for a short period of time when she matched with Pavle.
She said, "The holidays were approaching, and I was like, 'He's gonna be my last date, and I'm just going to concentrate on surviving the holidays, the start of the new year, and then determine what I'm going to do or not do.
Jean has spent her entire life in Greenville, South Carolina, and Pavle was just visiting the state. According to her, the fact that he was originally from Montenegro was what first drew her attention to his profile. She said that one of the draws of Tinder was the chance to meet individuals from all around the world.
He swiped right on her since he was interested in a date in Greenville and thought she was attractive. Over the course of the following week and a half, while he was in town, they often got together and strolled about, communicating in a combination of English and Montenegrin using Google Translate. While they had trouble finding a common language, they could always understand one another.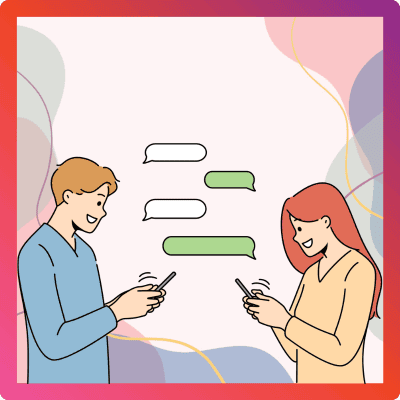 "It's not easy to describe. It's like, and this may seem ridiculous to some, but I get the impression that there are certain individuals you're just meant to meet. I have no idea, but that's how I felt," Jean said.
Before going home to Montenegro, he visited her in Greenville once more.
After several months of constant texting, Pavle ultimately moved in with her, and they tied the knot two years later. Jean says that after four years of marriage, the key to keeping their relationship healthy and happy is good communication.
---
Final Thoughts
Despite Tinder's widespread adoption, the dating app nevertheless suffers from a social stigma: many people, both users, and non-users alike, see it as a platform more suited to casual encounters than serious partnerships.
Tinder may not have a high success rate overall because of people's high standards and the abundance of options available, but it has helped many singles find their soul mates.
There's no doubt that the OG dating app Tinder can bring people together, whether for a short-term connection or a trip down the aisle. Love is alive and well, and these real-life success stories about swiping to happily ever after are the proof in the pudding!