"If you build it, he will come."
No, we aren't talking about a baseball diamond in Iowa–that's the plot of the 1989 movie Field of Dreams. But a quest is a quest, and whether it's Kevin Costner turning his cornfield into a place of dreams or a new VR dating app destined to make a huge splash in the dating platform arena, it's an apt comparison.
We are talking about the Planet Theta dating app, which is set to launch in winter 2023, and we had the pleasure of interviewing Chris Crew, who is not only the CEO but also the co-founder of this soon-to-be-released groundbreaking dating app.
So what motivated Chris and the other creators to build Planet Theta? The Covid pandemic initially.
"The idea of Planet Theta happened during the peak of the pandemic," Crew told us. "Covid-19 had a major effect on the social lives of almost everyone, with single individuals attempting to date being particularly affected.
Covid impacted almost everyone's social life, but those who were single and looking for a partner felt it the most–everyone I knew began searching for another means of interaction. Some of us tried video calls and other methods, but they weren't very helpful in the dating scene."
That led Chris and his team to brainstorm different ways to interact–one that would address the risk of getting all dolled for a first date and being disappointed and the existing dangers of dating apps.
"Women are always put in an insecure position on a dating app and feel at risk," he said. "That's why we created Planet Theta–it's a middle ground."
They built it, and we think people will flock to Planet Theta—especially women. And if the women are there, the men will follow.
The Planet Theta dating app is a virtual reality space where you can interact with other eligible singles. It's low-risk and easy, and you can get a better sense of a potential match by hearing the inflection in their voice. And if you click? You can meet up in real life later on.
How Does Planet Theta Work
"We want to give people a way to connect on a deeper level while still enjoying the convenience of technology. On Planet Theta, matchmaking is all about testing chemistry, which is an essential part of any relationship. Instead of immediately checking out profiles, we want to prioritize the connection between people.
Users on Planet Theta only get to see each other's profiles after they've gone on a quick "date" to see whether they have any chemistry–this kind of matchmaking is far more successful at bringing compatible individuals together, as users spend less time with incompatible people.
Microdating is a major improvement in user anonymity and safety–short VR dates eliminate the vast majority of potential duds before you ever meet in person. And on Planet Theta, members don't utilize social media profiles or other identifiable data to set up dates; they wait to provide that information until after a successful date–that's why Planet Theta will be so unique to other dating apps: the safety factor will be a major draw.
Planet Theta is committed to protecting the anonymity and safety of its members, especially those from women and marginalized groups. Users can feel secure sharing their personal information since the platform uses cutting-edge quantum immune data security to keep their data safe.
Right now, Planet Theta is still in its beta testing phase, with about 20 people on the app. But it works like this: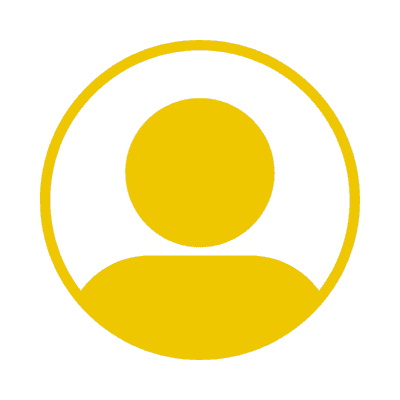 After you have signed up and created your dating profile, the AI goes to work and searches for compatible matches while you join a queue–then the countdown begins.
When the AI has done its job and found you a match, you are transported into "Aaron's Bar," a VR space where you can chat up your match on a 90-second microdate.
If you find that you click, you can mutually choose to extend the date–you'll be warped into the Motumbo Cafe for a three-minute coffee date.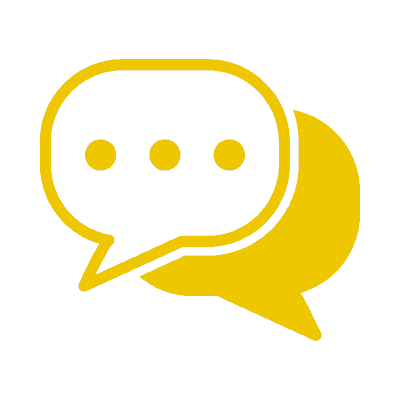 Only then can potential partners decide to match. If they do, they will get access to each other's dating profiles and be able to interact and message within the app.
The idea behind the microdates is simple, Crew explained.
"You pretty much know within moments of talking if you click with a potential partner. It's a very straightforward process. If you aren't feeling it, the other person has none of your details, doesn't know what you look like, and you won't be shown them as a potential match again–there is no risk for stalking on Planet Theta."
Why Planet Theta Stands Out
On Planet Theta, users will be able to send real gifts–not virtual ones–actual gifts!
"We think it's groundbreaking being able to buy anonymous gifts for matches," Crew said. We agree with him!
Say you are watching a movie with a date in a VR movie theater (not only is the theater realistic, but you'll be able to watch current, in-theater flicks due to Planet Theta's brand partners and licensing), and you want to send them some treats.
"If you want to buy them popcorn and soda, you can send it to them through a delivery service like DoorDash," he said. "Or if you want to have dinner together, the same thing. You can also send people things from an Amazon wishlist. This allows real-world purchases to be bought anonymously.
"This is only for those who have matched, and the gift-giver doesn't get access to any details, like where their match lives."
---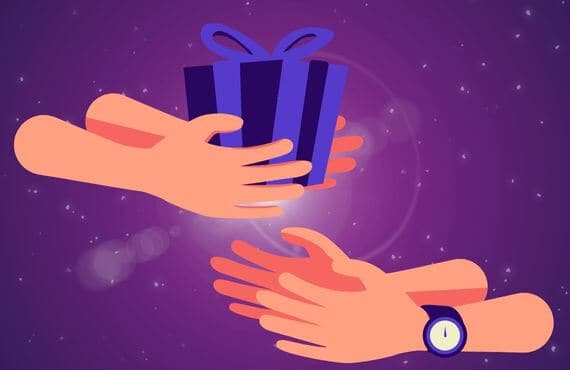 How is that possible to do if the gift-giver doesn't have an address to send the treats to? You need an ID to sign up. You can't just plug in your mobile number or an email and join the dating app; you need to provide them with a government-issued ID.
"This changes the experience for daters," Crew said. "There are no more bots or scammers, and having to provide your ID creates real accountability. This dating app is not for kids and is an adult space; you have to be 18 and be who you say you are even to sign up.
"We think this will give peace of mind to a lot of people. We know who you are, and if you do something illegal, we will hand you over to the cops."
---
The founders debated this tactic for months–they didn't want to scare people off. But since no one else is doing this and creating a truly safe dating space, they went ahead with it.
"People are tired of all the fakes and scammers on dating apps, and this has poised the public to give their data to ensure an authentic and safe dating app and space to meet."
Free and Premium Features on Planet Theta
When the dating app launches, there will be a bounty of free and premium features for users to take advantage of.
---
"At Planet Theta, we believe in providing new members with a comprehensive and fulfilling dating experience right from the start. When new members create an account, they will have access to a range of basic free features that are essential for successful dating," Crew said.
"Firstly, signing up is completely free, allowing new members to join our vibrant community with ease. Upon creating an account, they will have the opportunity to create their personalized avatar using our intuitive avatar creation tools. This enables them to showcase their unique personality and style within the virtual dating environment.
"In addition to avatar creation, new members will also have access to our free matchmaking services. Our advanced AI-powered matchmaking algorithm will analyze their preferences and connect them with compatible matches, ensuring a higher likelihood of meaningful connections.
Furthermore, basic members can enjoy free virtual reality (VR) dates and experiences. They can immerse themselves in captivating virtual environments, engage in interactive VR dates with their matches, and embark on thrilling virtual adventures together."
By offering these essential free features, Planet Theta will provide new members with all the tools they need to dive into the world of successful dating on the VR dating platform–it's their way of ensuring that every member has the opportunity to explore the platform's potential and make meaningful connections without any barriers.
---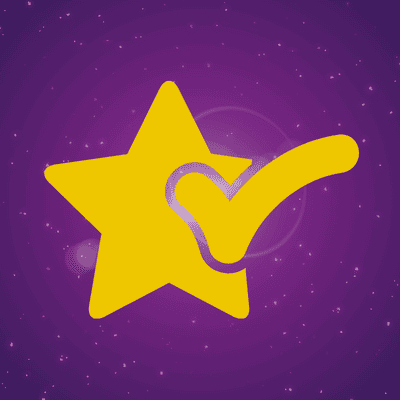 "On Planet Theta, we offer premium membership plans that provide users with enhanced features and exclusive benefits to enrich their dating experience further. We understand that users may have different preferences and needs, so we provide flexible subscription options," Crew added.
"We offer two types of premium membership plans: monthly and yearly subscriptions. The monthly plan offers users the flexibility to subscribe on a month-to-month basis. For those who prefer a longer commitment, we also offer a yearly subscription."
Both the monthly and yearly premium membership plans unlock a range of exciting features, including extended VR date durations, advanced profile customization options, priority matchmaking, access to exclusive virtual experiences, enhanced communication features, and personalized insights from Planet Theta's AI Dating Coach.
"Our premium membership plans are designed to enhance the overall dating experience on Planet Theta and provide users with additional tools and opportunities to form deeper connections. Users can choose the subscription duration that best suits their preferences and dating goals, ensuring that they can enjoy the full benefits of our premium features throughout their chosen subscription period."
Takeaways
Planet Theta wants to approach the usual dating app process differently–instead of being all about your appearance, it'll be more substantive.
"Dating apps are too much about how you look and not about who you are," he said. "While first impressions are important, and we aren't saying you shouldn't be attracted to them physically, you need both to build a solid romantic relationship.
"We think people will find love on Planet Theta based on chatting and getting to know each other before looks enter the equation," Crew said. "The profile pic comes second.
"Planet Theta is designed to cater to a wide range of relationship types, including long-term, long-distance, and various other connections individuals may seek. We understand that different people have different relationship goals and preferences.
Whether you're looking for a meaningful, committed partnership or a connection that transcends geographical boundaries, Planet Theta provides a platform where you can explore and foster the type of relationship that aligns with your desires. Our advanced AI matchmaking algorithm ensures that you are connected with individuals who share similar intentions and aspirations, increasing the potential for building lasting and fulfilling connections.
Planet Theta embraces the diversity of relationship goals and provides a supportive environment for individuals to explore and nurture the relationships they desire."
Plain and simple, Planet Theta is for everyone.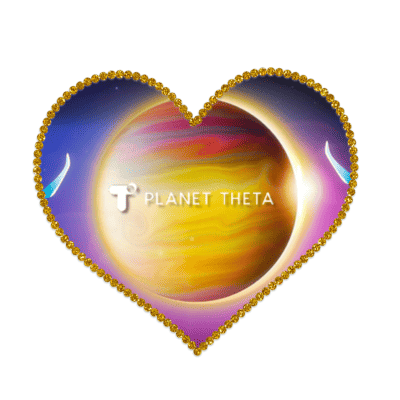 "Everyone wants to find love," Crew says. "It's not a boy or a girl thing; it's a person thing."