Online dating platforms have created a new frontier that allows people to access more matches than ever before. By streamlining the dating process, these platforms bring tons of value to a significant number of lives – and the number of users who benefit from their existence grows every day. But in order to do this, online dating platforms collect personal information – and a decent number of intimate details about people who join.
While this information is given voluntarily, many people have concerns about sharing this personal data with companies that they don't know much about. This information is used to help match people up with compatible singles – but what if it's used for another purpose as well? Do online dating platforms have ulterior motives? Are they going to sell or share your personal information? What are the answers to these privacy issues?!
Let's dig into this topic to get a better understanding of the ethics involved with online dating platforms collecting your personal data!
---
Advertising Concerns
One main way that companies are able to profit from the collection of personal data is by selling it to advertising companies. That way, they can send you ads when you're using the site that caters to your personal interests, making you more likely to click and end up buying a product or service. Popular social media platforms are famous for this, as well as search engines, and pretty much everything we use on the internet on a daily basis. So, it's no wonder why people may think that online dating platforms are doing the same thing to make a profit.
The key difference here between online dating platforms and social media platforms or search engines is that they aren't making their primary source of income from advertising companies. Many online dating apps or sites charge people for memberships, which is their main source of revenue. By selling subscriptions and upgrades to their users, there's far less of a need to sell off personal data to keep them running. Social media platforms and search engines are free to use, so they need to sell your data in order to make a buck.
Because of this differentiator, people should be far more concerned with their privacy in regard to social media platforms or search engines than they should be when it comes to online dating. Ethically, their directive isn't to garner data and share it for a price. These platforms have the positive intention of using your data to help you find the relationship you're looking for!
While you can use many online dating platforms for free, the cost of the upgrades, special features, and subscriptions that other users are paying typically offsets your fee.
With all of this being said, a very small percentage of their revenue does come from advertising – typically under 5%. So, while your information may not be shared with advertising companies, they know where to target you. Most online dating platforms have the most coveted sales demographic advertisers are looking for: 18 to 34-year-olds who are seeking a life change.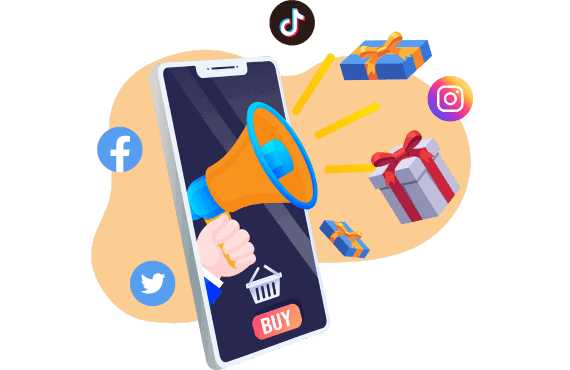 So, while your personal data isn't being shared, you may still be the target of advertisements that cater to you. However, seeing an ad that resonates with you is not a confirmation that your data was shared with a third party.
Online dating platforms avoid sharing your information at all costs, because, in the online dating industry, credibility is everything. The loss of users that would result from those actions wouldn't be worth the advertising revenue they'd gain.
---
Types of Information You Provide
While most of the information you provide on an online dating profile is the same as what advertisers already know about you from other platforms, some of it is unique.
Your name, occupation, sexual preferences, and the type of relationship you're looking for are standard inclusions in a typical profile. Providing these details is different than what you'd include when you sign up for a social media platform, for instance.
In addition to getting data that you provide to them directly by filling out a profile, online dating sites or apps also get access to data on your smartphone. They get access to your location so that they can set you up with nearby matches, which is a huge benefit to many users.
They're also able to track your contacts, photos, WIFI network, and files saved on your device if you're not careful. But if you change your phone's permission settings, their access will be limited before they receive any of that information.
They're also gaining information about who you might be into when you're browsing profiles. This can help to personalize your experience and increase the compatibility of your matches.
If you spend a significant amount of time looking at someone's profile, an online dating platform will take note of that as if you've indicated a meaningful interest in that profile. They'll pick up on information about that profile, like their racial or gender identification, and even whether or not they're smiling in their pictures. Then, they'll take that data and try to curate better matches that you're likely to be more interested in.
---
Who Your Data is Shared With
While your data isn't going to be shared with advertisers, it may be shared with other companies owned by the same conglomerate.
The overarching company that owns the online dating site or app you're using is likely to collect and retain personal data about you. They may share your data with other companies in the same group.
This actually presents a problem that some people may be worried about. Not all of the companies in these conglomerates are online dating platforms. At the end of the day, your information is most likely to end up in the hands of a big tech company.
The problem occurs when one of the small companies the big tech company owns gets sold off, changes its privacy policy or starts to make use of your data.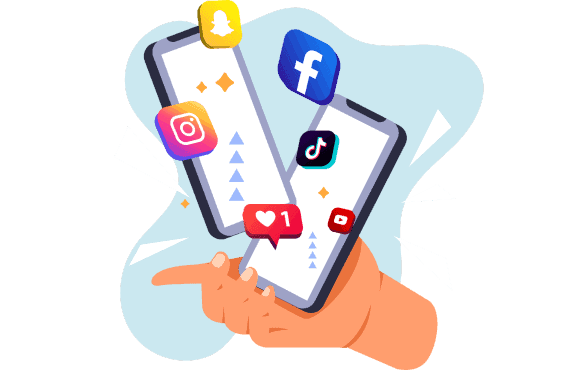 Your personal information could end up in the hands of advertisers after all, given the time and circumstances happen to lead up to that. Any time you provide your personal data to any company, there is a risk that your data will not only be shared with – but used by – another company to sell your interests back to you.
---
Security Concerns
While most online dating platforms have a high level of carefully crafted security, no online database is 100% secure from hackers or human error.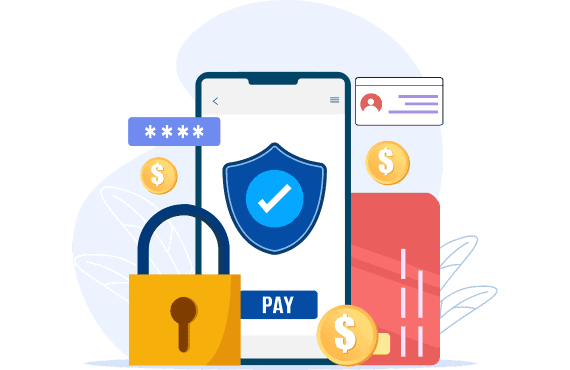 Data breaches are bound to happen at some point, especially because information about the demographics that use online dating platforms most is so incredibly valuable to advertisers.
Any information that you voluntarily put on the internet is liable to get leaked, despite the best efforts of any security team or system. While it's certainly not guaranteed to happen, it isn't guaranteed not to happen either.
With this being said, there are scammers and catfish on online dating platforms that sneak their way into using the same service as you. If they message you and gain your trust, they can get valuable personal information out of you, like your financial or contact information.
So, it's crucial to be prudent during the online dating process, never share this type of data with other users, and never send money to anyone over an online dating platform.
---
Are These Factors Ethical?
When it's all said and done, the mass majority of privacy concerns that providing your personal data to an online dating platform presents are due to the fact that they are, in fact, online.
While these issues can be concerning, it's not the fault of online dating platforms. Therefore, they're not ethically responsible for those problems because they're not an active participant in your information getting hacked, leaked, or shared with a scammer.
As far as the conglomerate aspect is concerned, there are some issues with ethics. While you agree to share your information with the online dating platform itself, you may not realize you're agreeing to provide it to the conglomerate as a whole.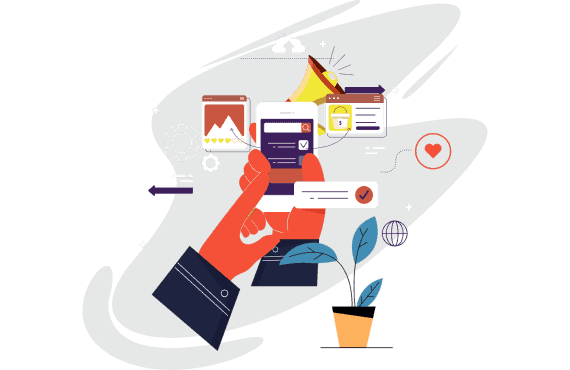 Keep this in mind when you're joining a site. If you're concerned, you can do some research on the company that owns the platform and see if they own any different company that you would have a serious problem with.
---
Is it Worth Sharing Your Personal Data with an Online Dating Platform?
At the end of the day, this choice is up to you! But it can be sufficiently argued that the benefits of providing your personal data to an online dating platform outweigh the costs. Online dating is the newest, most innovative form of dating, and provides you with access to options you may never meet in any other circumstance. This increases your chances of finding the relationship of your dreams!
The other factor here is that ethically, online dating platforms aren't doing anything wrong. While not everyone may understand the privacy agreement they sign with the company that owns the platform, they are responsible for signing it without reading it.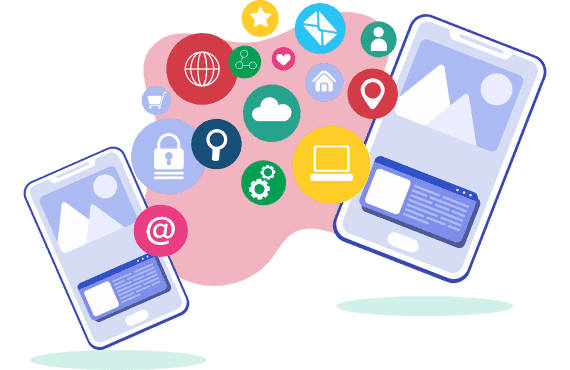 The platform itself isn't the other companies that may get access to your data – that fault lies with the company that owns the platform in the event your information does get shared.
The last thing to take into consideration is that if you're using search engines and/or social media platforms, most of the information that you're providing is already out there – and in a more significant and obvious way.
Your basic information has been sold to plenty of advertising companies already, and you've been targeted with personalized ads – which may actually help you find a product or service you're looking for.
So even though your information is quantified, collected, and retained, in most cases, it isn't being used to cause you harm in any way. Part of taking advantage of the modern solution to romantic endeavors – online dating – is providing the platform with your personal information. And if your search history is retained, almost all of the information that an online dating platform can collect is already in another database.
Takeaways
So, it's up to you! If you believe that sharing some information with an online dating platform is worth the risk, then go ahead and take advantage of all the benefits these sites or apps can offer you. If you're concerned about providing financial information, there are plenty of free trials or free-to-use platforms that can accommodate your needs.
We hope this article gave you a fundamental understanding of the ethics involved with online dating apps using your personal data, and have helped you on your dating journey!