An elite dating app, when you choose online dating with EliteSingles, you get exactly what its name implies. The fact that EliteSingles is dedicated to assisting educated professionals in discovering a meaningful, long-term relationship sets them apart from the other dating apps and platforms available. 
The definition of elite is "A select group that is superior in terms of ability or qualities to the rest of a group or society," and that is what this platform delivers to its members–they don't take their name lightly.
Suppose you really want to end your fruitless search for true love among the shady members of hookup dating services and apps. In that case, EliteSingles is the best dating app for successful, well-educated, and dedicated singles aged 30–50 looking for a serious relationship. The company is dedicated to helping eligible individuals find love, and each month hundreds of new users discover success online dating with EliteSingles!
How exactly does EliteSingles connect highly educated and successful singles for last love and long-term relationships? It's all in the process, and we will tell you how they manage such a feat.
With EliteSingles, the Selection Process Is Streamlined
They make it easier to find a compatible partner by eliminating the need to go through hundreds of profiles on your own. The dating app understands that you have a lot on your plate, but that shouldn't stop you from finding the person you really connect with.
They are a high-end matchmaking service, so you won't have to lift a finger in your quest for Mr. or Mrs. Right. The most compatible matches are sent straight to you for your perusal after taking into consideration your personality testing results and what you tell them you are searching for.
Community of EliteSingles Dating App
Finding love online might be daunting at times, but the EliteSingles community is there to help you every step of the way. That's why they've created an easy-to-use platform with all the features you'll need–and then some.
As a member of EliteSingles, you'll have access to the best relationship and dating advice available, all provided by a group of therapists, psychologists, and relationship specialists who regularly write for the dating app's online publication.
They want you to find love and will be there for you, whether you're just getting over a breakup, starting a new relationship, or unsure where to begin. They'll support you no matter where you are on the dating spectrum.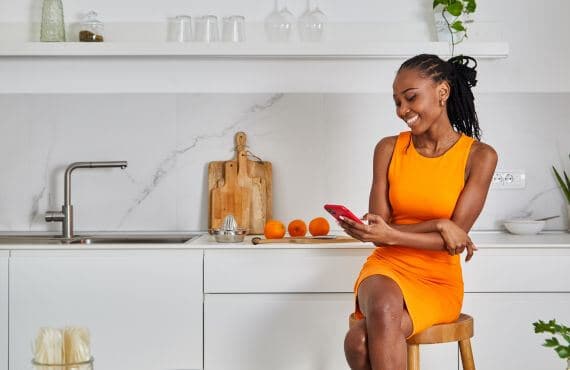 Safety First
The benefit of online dating with EliteSingles is that you can meet people who share your interests and values. You can be sure that EliteSingles will do all in its power to protect your privacy and the security of your personal information. 
They have a superb staff of committed customer care representatives, and they verify each user profile. Your privacy will always be protected since this is, after all, an elite dating app!
Dynamic Matchmaking
Educated and successful singles can expect compatible, knowledgeable, and successful matches from the EliteSingles dating app. The dating platform developed a comprehensive personality test that will pair you with the best possible matches to save you time and effort in your search for like-minded peers.
When it pertains to locating a meaningful connection with the right person, their sophisticated matching method guarantees that they will be able to fulfill your most optimistic expectations.
A big part of finding love on EliteSingles is taking the personality test, which the dating app's experts designed to help them learn more about you so that they can match you with compatible individuals.
Completing the detailed personality assessment will help members learn more about you and your relationship goals and connect you to others who could be a good fit for you. The dating app's matching algorithm relies heavily on the results of a personality test broken down into 10 distinct components. It's based on the psychological 'Five Factor Model' of personality characteristics, which was developed from the work of Robert McCrae and Paul Costa. 
It measures your openness, conscientiousness, extraversion, agreeableness, and emotional stability by having you answer a battery of questions designed to provide a comprehensive picture of your character. The 'Have you met…' section is excellent for browsing potential dates, but the sophisticated matching algorithm can also find you three to seven individuals who are a good fit for you every day, based on your tastes.
Intuitive, User-Friendly Interface
Your profile is easily accessible from any computer or mobile device, so you can keep up with it no matter where you are. They've made it easy for members to browse profiles and communicate using the EliteSingles dating app.
Users can update their EliteSingles profiles with photos from their social network accounts and have quick access to their inboxes and instant messaging conversations from their smartphones—downloading the dating app means you'll never miss a chance to get acquainted with someone who could end up being your future partner, even if you're constantly on the go.
Final Thoughts about Online Dating with EliteSingles
Most singles nowadays believe that going online to a premium dating app like EliteSingles is the ideal way to meet their prospective partner without putting their careers or personal lives on hold. EliteSingles is perfect for picky singles since it provides a safe, streamlined, and secure service while also encouraging people to find long-term partners by connecting them to those who are a good match for one another.
The matchmakers provide recommendations based on several characteristics, including geography, relationship goals, and personality, to maximize the likelihood of a successful match. It's the best option for finding a life partner if you're well-educated, successful, and single.
You are one of a kind, and you should find someone just as exceptional to spend the rest of your life with. Instead of mindlessly swiping left and right as on other dating apps, EliteSingles takes into consideration your personality test and finds matches based on how well you're likely to connect with them. 
They can and will assist you in locating the romantic partnership that is most compatible with your way of life, regardless of whether you are seeking someone who is also a single parent, someone who shares your religious beliefs, someone of the same sexual orientation, or anything in between!