As a single Christian in the modern day, which is the better dating app for finding true love with other single Christians who share your beliefs and worldview: Let's take a look at Christian Mingle vs. Christian Cafe.

It's a great question and one with hope to answer using information from two comprehensive reviews we've done for each site. In this comparison of Christian Mingle and Christian Cafe, we'll look over the key differences and similarities by examining the membership features and cost as well as some of their claims to fame in terms of matchmaking ability. 
We learned quite a lot when we appraised these Christian dating apps and were excited to find that each one brings something unique. While they cater to the same mission of helping Christian singles find spouses and forever partners, the experience is surprisingly quite different between the two sites!
The Main Idea Upfront
Christian Mingle and Christian Cafe are similar in many regards, but we discovered just as many differences between the two platforms. This shows us that while both Christian dating sites are united in their mission, they still offer something unique to their members that sets them apart.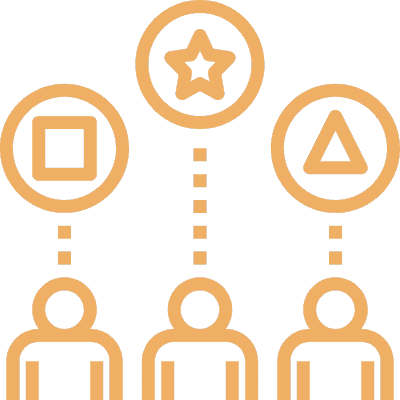 Overall Differences  
Because Christianity is such a major world religion with many sects and denominations, you'll discover Christians across the globe with all kinds of beliefs, values, and practices. So, in a way, we're glad to see that two of the market's top Christian dating apps are different in a few ways because Christians aren't a one-size-fits-all kind of group.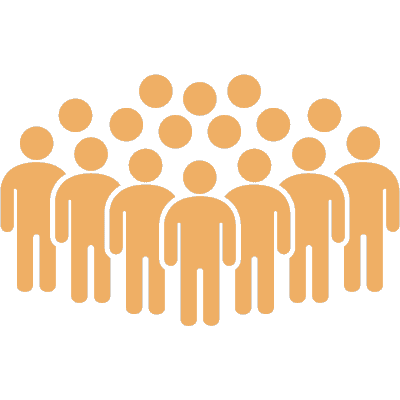 Dating Pool
Far and away, Christian Mingle has more active members than Christian Cafe. 3.5 million call Christian Mingle home, while 20,000 dedicated members prefer to use the services of Christian Cafe. What this means for members is that those using Christian Mingle have far more opportunities for finding love or a romantic connection because the dating pool is deeper and broader. There's a greater chance for the right chemistry to be there and for the relationship to flourish.  
Swiping Profiles 
Christian Cafe doesn't offer swiping profiles, but Christian Mingle does, thanks to their primary communication feature: the LookBook. You'll be able to connect with a higher volume of varied members at Christian Mingle and browse through profiles much more quickly than you could at Christian Cafe.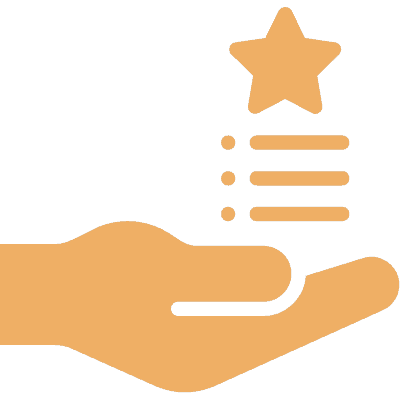 Features
Although we loved seeing the swipe profiles in the Christian Mingle LookBook, this is their only good feature; we didn't see much beyond this function that caught our eye or felt made a difference in the experience. Christian Cafe, on the other hand, has several features that appeal to those practicing the Christian faith, including prayer boards and chatrooms where members can discuss religion and relationships. 
Overall Similarities
Because they're both Christian dating apps, Christian Mingle and Christian Cafe have much in common and share some significant overlap.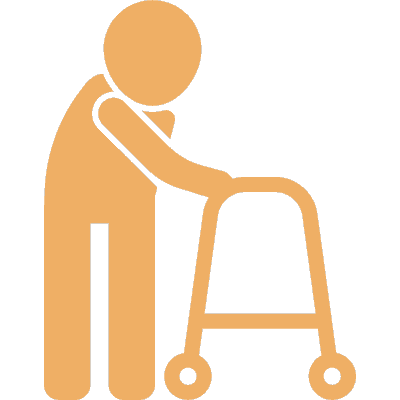 "Older" Members 
Christian Mingle and Christian Cafe are popular among singles in their 30s, 40s, and 50s. Christian Mingle members are a bit older, between 36-50 years on average. Christian Cafe members are between 25-44.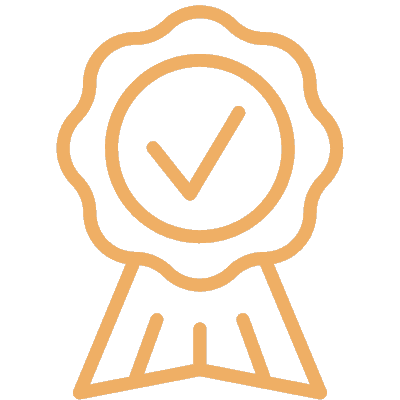 Many Years of Experience
Founded in 2001 and 1999, respectively, Christian Mingle and Christian Cafe have had their fair share of time in the market, enough time to trial-and-error to find out what their customers like and discover more efficient methods for Christian matchmaking. Each is a master of their craft, in our opinion.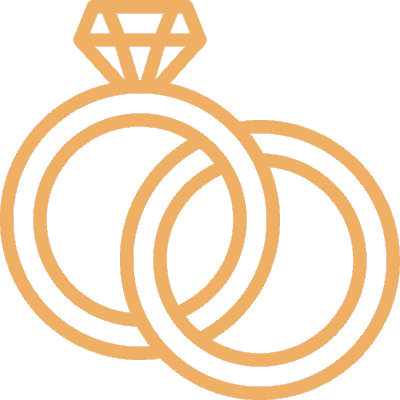 Focus on Marriage or Long-Term Relationships 
Most people using these Christian dating apps intend to marry or maintain a long-term, committed relationship with those they meet. And not only is the focus on meaningful connections, but it's also on finding people of like faith and denominational beliefs. Christian Mingle and Christian Cafe provide a long list of Christian denominations to aid members in the search. 
Rating Comparison
How well did Christian Mingle and Christian Cafe fair in our 2023 reviews? We went back and looked up the final scores and the seven smaller scores that cover the rating criteria. Although they're in the same neighborhood numbers-wise, we ultimately have Christian Mingle with the higher score of the two: 3.5 stars out of 5. 
Overall Ratings
Christian Mingle (3.5/5)

Christian Cafe (2.8/5)

Ratings Breakdown
| | Christian Mingle | Christian Cafe |
| --- | --- | --- |
| Review Link | | |
| Overall Rating | | |
| Ease of Use | | |
| Features | | |
| Cost | | |
| Match Quality | | |
| Safety and Security | | |
| Customer Service | | |
| Free Trial | | |
Christian Mingle performed much better than Christian Cafe mainly because they have a much bigger dating pool and the advantage of profile swiping for quicker connections. Christian Cafe is a far more intimate setting, and its free membership offers newcomers more perks and liberties than the average free trial experience. Still, it wasn't enough to put them over the top. 
Christian Mingle vs. Christian Cafe Fast Facts
The next step in our comparison is to review some of the basics of Christian Mingle and Christian Cafe. How do these two competitors stack up against one another when it comes to user activity, mission, and other factors? 
| Fast Facts | Christian Mingle | Christian Cafe |
| --- | --- | --- |
| Year Founded | 2001 | 1999 |
| Best For | Meaningful relationships  with other Christian singles | Meaningful relationships  with other Christian singles |
| Site URL | | |
| Active Members | 16 million total (3.5 million active weekly) | 44,000 total (20,000 active weekly) |
| Gender Ratio | 44% men to 56% women | 46% men to 54% women |
| Average Age | 36-50 years | 25-44 years |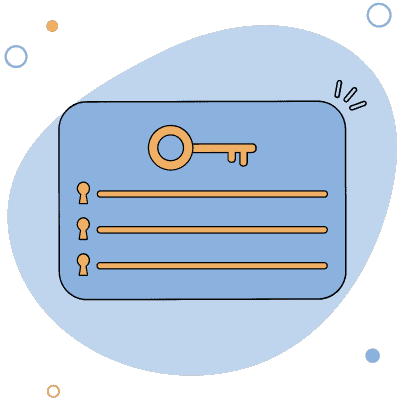 Key Takeaways
Both sites have been serving the public for over 20 years and have a long-standing reputation for successful Christian matchmaking.
Both come as a website that can be accessed on desktop computers or various mobile devices.
Christian Mingle and Christian Cafe cater to Christian singles who desire meaningful relationships with other Christians. Most end up married. 
Christian Mingle has far more members, but a more significant portion of Christian Cafe's total profiles is actively engaged on the platform.
Both have gender ratios that are roughly split even between men and women.
Christan Cafe serves a slightly younger customer base, on average. 
---
Membership Cost Comparison
Because Christian Mingle is the more well-known and successful of the two Christian dating apps, it costs a lot more to become a premium member of the service. Looking at the two plans, you'll notice that the Christian Mingle six-month membership costs the same as the Christian Cafe 12-month membership!
Christian Mingle Cost
| Membership Plan | Cost Per Month | Total Cost |
| --- | --- | --- |
| 1-Month Membership | $49.99 | $49.99 |
| 3-Month Membership | $34.99 | $104.97 |
| 6-Month Membership | $24.99 | $149.94 |
Christian Cafe Cost
| Membership Plan | Cost Per Month | Total Cost |
| --- | --- | --- |
| 3-Month Membership | $23.33 | $69.97 |
| 6-Month Membership | $18.33 | $109.97 |
| 12-Month Membership | $12.50 | $149.97 |
---
Similarities with Membership
While there are some significant differences in how much it costs to become a member, Christian Mingle, and Christian Cafe memberships have several things in common: 
Membership plans automatically re-up once they come to an end. There are ways to shut off the auto-renewal feature, which, in effect, cancels your plan while keeping your profile intact.
There aren't monthly installments or payment plans available on subscriptions. Members must pay for their membership at once time and in one lump sum before they can begin using them.
All memberships come with a reduced monthly cost rate on longer subscriptions. There are ways to experience savings over time at Mingle and Cafe alike.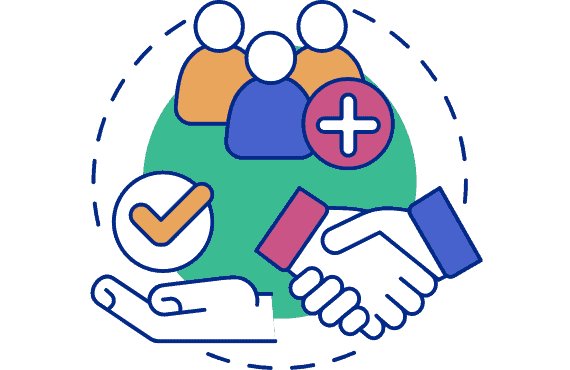 ---
Membership Features Comparison
Neither Christian Mingle nor Christian Cafe is heavy on features. That much they have in common in this category. But when you look at the features, you'll find that Christian Mingle has some that are more like Tinder, while Christian Cafe has features that are more specific to Christian users. 
Christian Mingle Features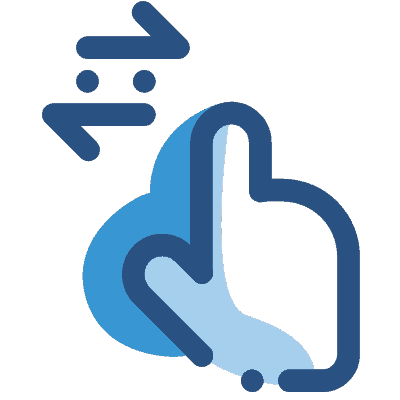 Swiping Profiles
In the Christian LookBook, members can browse through various profiles and either "like" or "pass" based on what they see with each member's profile photo and bio information.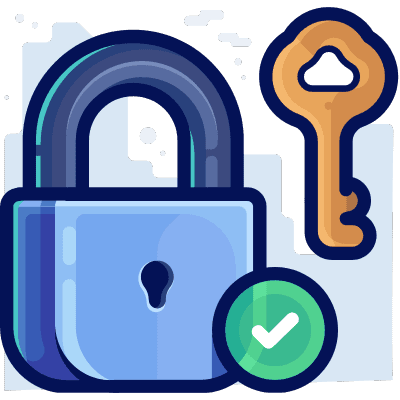 Privacy Controls
Like many other dating apps, Christian Mingle lets its members adjust their privacy settings to browse other members' profiles so they aren't aware they're being viewed.
Because Christian Mingle deals with a large volume of members, it makes sense for them to have swiping profiles as a significant part of their overall setup. Members can quickly make it through a larger set of match results and pinpoint the ideal candidate using advanced search terms like Christian denominational belief or lifestyle choices.
Christian Cafe Features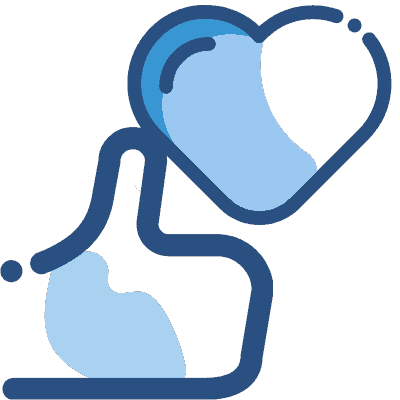 The Prayer Board
One of Christian Cafe's excellent communal features, the prayer board is where members can post prayers, words of encouragement, or Bible verses in a place where other members can see them. It's a feature designed to generate strong connections between members in a platonic way. 
Testimonies Page
Much like the Prayer Board, all members can read testimonies and success stories from current or former customers who met one another on Christian Cafe. These are meant to encourage other members in search of their marriage partner or soulmate. 
Personal Blogs
Members can write blogs about their faith and relationship experiences to give other members a better idea of who they are. Blog posts can be a cool way for members to showcase their faith and what kind of relationship they're interested in finding using Christian Cafe. 
Christian Cafe is a far more intimate setting than Christian dating behemoth Christian Mingle. With only 20,000 committed members, Christian Cafe focuses on features that foster and cultivate that tight-knit, communal place where believers can find love and bond with other believers in friendship. 
Christian Mingle vs. Christian Cafe Free Trial Comparison
Just as they're light on premium membership features, Christian Mingle and Christian Cafe both come with minimal features and functions for their free members. In addition to what's below in the super short chart of free features, Mingle and Cafe members can register a new account, develop a free profile, and enter search terms to discover other members on the platform.
Free Features
| Christian Mingle | Christian Cafe |
| --- | --- |
| View members in the LookBook | Send "winks" to your favorite members |
| Send "smiles" to member you like | Upload as many as three photos |
| Read and reply to messages sent by paying members | View member profiles and bio information |
Free Membership Setups
Mingle and Café are different in more ways than one, that's for sure. And we have one more! The free trial setups for each dating app are not the same; the Christian Café free membership is so unique that we haven't seen it replicated with other dating apps or matchmaking services.
Christian Mingle
Christian Mingle operates on a freemium model of free membership. New members sign up for a new account and create a free profile. They have access to a few features but need to upgrade to premium to enjoy better features like messaging other members. So, without paying for a subscription, CM-free members can get their face and information onto the platform for other Christian believers to see.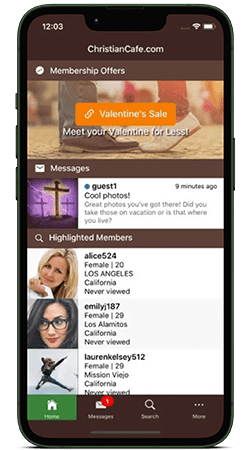 Christian Cafe
Christian Cafe operates using the same freemium model as Christian Mingle, but the catch is that free members only have ten days to enjoy. We respect Christian Cafe setting up their free membership like this because it puts pressure on new members to commit or look elsewhere. In these ten days, free members can enjoy some limited features but will need to upgrade for things like the Prayer Boards or write blog posts. 
Christian Mingle vs. Christian Cafe Mobile App Ratings
The Christian Mingle and Christian Cafe websites can be used on desktop PC or small mobile devices using an internet connection and web browsers. But both offer free mobile apps at the App Store and Google Play. We checked the online ratings for all four apps, and here's how the public felt about each. 
| | Christian Mingle | Christian Cafe |
| --- | --- | --- |
| How Long Is Sign-Up? | 5-10 minutes | 5-10 minutes |
| Website Access | Yes | Yes |
| Google Play App | Yes (Free) | Yes (Free) |
| App Store App | Yes (Free) | Yes (Free) |
| Google Play Rating and Reviews | 3.3/5 stars (244 reviews) | 1.5/5 stars (9.78k reviews) |
| App Store Rating and Reviews | 2.3/5 stars (28 reviews) | 3.6/5 stars (21.8k reviews) |
The mobile apps and the websites' overall ease of use are quite comparable for Christian Mingle and Christian Cafe. We even found the sign-up times for registering a new account were right in the same ballpark as well. 
What's Christian Mingle Best For?
Something we didn't discuss about Christian Mingle was its owners. CM is a branch of the Sparks Network of dating apps, which owns and operates various names that cater to other demographics, like Jdate for Jewish marriages or Elite Singles for professional dating. Because Sparks focuses on generating revenue and allows its customers to dip their toes in large dating pools, Christian Mingle members have their pick of dates or meaningful relationships. Still, they might feel like small fish in a big pond.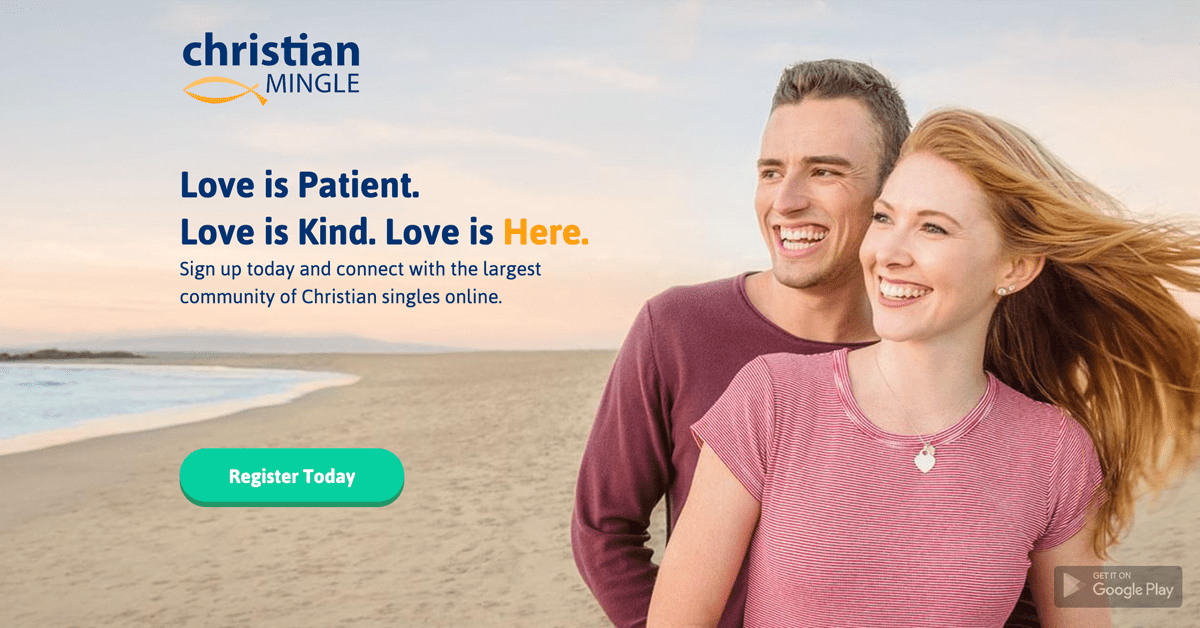 The advanced search terms and swipe profiles are the best way for Christian Mingle members to navigate a dating pool that provides so many quality options. Believers can view a large volume of singles thanks to the LookBook and enjoy learning about their matches while viewing detailed profile pages with helpful information on relational goals, religious beliefs, lifestyle choices, educational background, and many others.
Fast Facts
Christian Mingle has 3.5 million active members out of 16 million registered profiles.
The site is available in seven countries around the world.
90% of CM members are looking for a Christian marriage partner.
Christian Mingle admits 60,000 new members to their ranks each month.
Nearly 30% of Christian marriages that started using a dating app were done using Christian Mingle.
What's Christian Cafe Best For? 
While Christian Cafe doesn't have the glitz and glam of Christian Mingle, they make up for this with their memorable branding, which revolves around a close-knit community and unique features that cater well to Christian relationships and connections. They might not have swiping profiles or a dating pool of 16 million, but they have engaging chatrooms for faith discussions and prayer boards to offer encouragement and support to fellow believers. 
While Christian Mingle might make its members feel like small fish in an ocean of other fish, Christian Cafe's small, intimate community of believers can make its members feel like they are a part of something special, even if they're looking for meaningful dates or romance. Because this is more than a dating app, it's a place for Christian believers to network and support one another. 
Fast Facts
Christian believers own Christian Cafe. 
Christian Cafe has a smaller dating pool of 44,000 singles, but 20,000 are regular, active members. About half of all registered accounts are in active use.
The free membership only last ten days, but it allows newcomers to test out Christian Cafe in a limited way and free of charge. 
Quick Matches are advanced search terms so members can discover matches based on appearance, personality, age, location, etc.
The best features for Christians at Cafe include prayer boards, personal blogs, testimonial pages, and engaging member chat rooms.