Our team of experts diligently research and review all of the products and services we recommend. If you buy through our links, we may receive a commission. Learn more here.
Christian Cafe is one of the top dating apps for Christians looking for love. Since the dating app's launch in 1999, the faith-based app has successfully brought together many singles who are now in long-term partnerships grounded on their shared faith.
Christian Cafe is a specialized dating app for Christians, much like many other niche dating apps geared toward partnering people based on their religious beliefs. We will discover what makes Christian Cafe stand out among a crowded field and give you the full rundown of everything (good and bad) this platform has to offer!
| | |
| --- | --- |
| Sign-Up Time: | 5-10 Minutes |
| Cost: | $12.50 – $23.33 per month |
| Membership Pool: | 500,000 |
---
---
Our Christian Cafe Review App Rating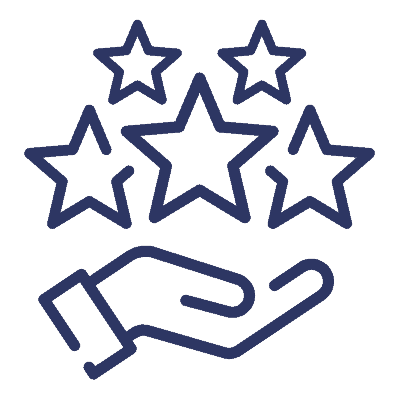 Overall Rating

Christian Cafe is coming in with an overall score of 2.8 out of 5!
Once again, we're using our 6-point rating process for scoring the Christian Cafe dating app. Our experts aim to bring you the most honest and accurate Christian Cafe review that's possible. Each of these categories gets its score, and we've taken an average to get to the overall Christian Cafe rating.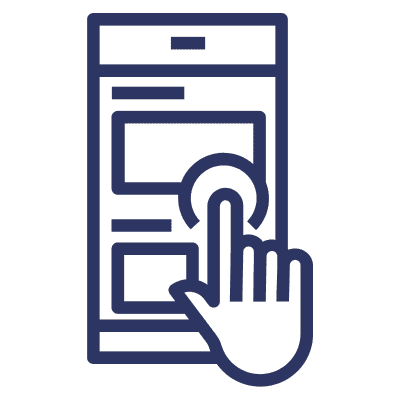 Ease of Use

While the outdated interface of Christian Cafe certainly leaves something to be desired, it's an extremely easy dating app to navigate. The website and the app are simple and straightforward to use.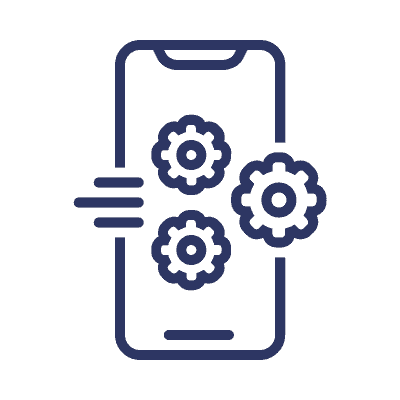 Features

Christian Cafe's features are nothing fancy, but the spiritual singles who flock to this dating app will definitely appreciate them! There is an informative dating blog, an active community forum page, a "prayer" feature, and unlimited messaging for premium members.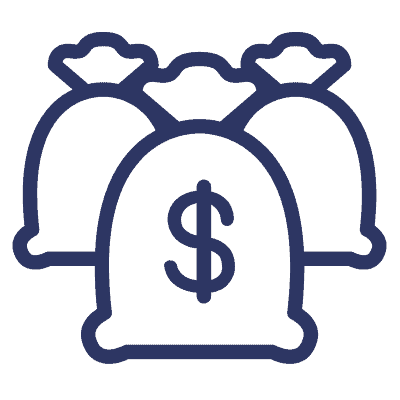 Cost


For what Christian Cafe offers its premium members, the dating app is a little expensive compared to similar faith-based dating apps.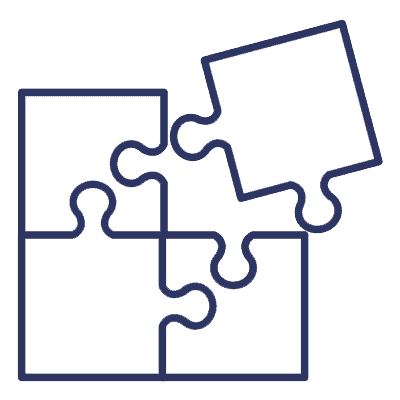 Match Quality


The "QuickMatch" tool at Christian Cafe matches users. Your compatibility with another member is ranked among the members by "QuickMatch" using a percentage figure. If there is a scientific algorithm used to determine the percentage figures, we are unaware of it, so it looks like it's up to how users answer the questions when filling out their profiles.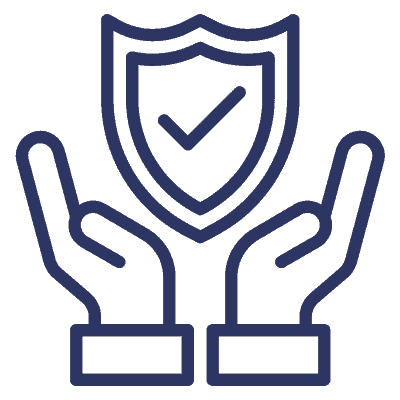 Safety and Security


Christian Cafe takes the protection of your personal information seriously and has security measures in place to prevent its misuse, loss, or unauthorized access, disclosure, or modification. Furthermore, employees are subject to strict restrictions aimed at maintaining the confidentiality of all such information.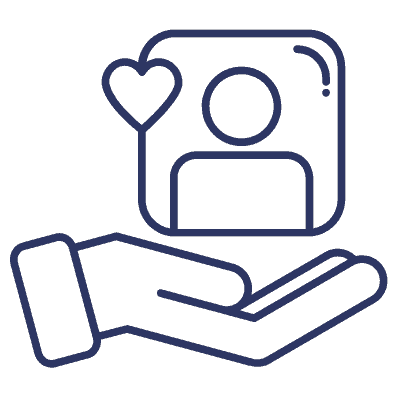 Customer Service


Regarding customer service, the Christian Cafe app doesn't have much to write home about. It's another example of a dating app where support for users needs to be improved. You cannot reach them via phone or live online chat. You can only contact customer support by email, and you might have to wait up to 24 hours for a reply.
Overview of Christian Cafe
Our Christian Cafe review turned up some interesting facts! The specialty dating platform was founded in 1999 and designed for Christian singles to mingle and search for partners who share their religious beliefs. They boast quite the success rate for successful pairings and have been awarded "Best Dating Site" six times over the last decade.
Christian Cafe Fast Facts
Year Founded: 1999
Total Members: 500,000
Average Age: 25-44 years of age
Gender Ratio: 46% men to 54% women
The average age of singles on Christian Cafe is between 25 to 44 (60%), and the site is populated with 46% men and 54% women.
Premium Membership Subscriptions and Prices
Christian Cafe effectively persuades you to upgrade to a paid membership. That's why there's a time restriction on the free trial version! What did we think of Christian Cafe's membership options? To be honest, they were a little pricey, and their set of premium features was not exactly spectacular. Although the two-week membership is expensive, it is nice that they provide it.
3-Month Membership
3 Months
$23.33
---
Price Per Month: $23.33
Total Membership Cost: $69.97
---
All Standard Features
Every Plan Has the Same Premium Features
6-Month Membership
6 Months
$18.33
---
Price Per Month: $18.33
Total Membership Cost: $109.97
---
All Standard Features
Every Plan Has the Same Premium Features
12-Month Membership
12 Months
$12.50
---
Price Per Month: $12.50
Total Membership Cost: $149.97
---
All Standard Features
Every Plan Has the Same Premium Features
Christian Cafe is one of the only dating apps that will allow you to pay off the total price of the membership in up to 4 monthly installments. Most require the entire payment upfront.
Christian Cafe Free Trial and Premium Features
ChristianCafe.com also offers a free trial that gives you access to a selection of premium features and services for a limited time at no cost. One disadvantage of the free trial is that it only lasts for 10 days and only provides access to a handful of services. After that, the consumer must commit to a paid membership plan.
While it does have a few downsides, it's still an excellent choice for anybody looking to give the app a whirl without spending any money.
On Christian Cafe, free users have limited access to their matches' profiles and cannot communicate with them through private messaging. Users with the free version can only send "winks."
Standard (Free) Features
Create a profile
Add up to three photos.
Send Winks
Premium Membership Features
Unlimited Messaging
This feature is always at the top of our lists due to its necessity when using a dating app! On Christian Cafe, premium members can send as many messages as they want.
Community Forum
Members have a space to talk about a range of interesting subjects in a group environment thanks to this feature; broad categories to address everyone (Dating & Relationships, Christianity, etc.), and subcategories are further divided within each category.
Dating Blog
This feature is a Christian dating blog with frequent updates and relevant content for single Christians. Christian dating, relationships, and loneliness are discussed.
Prayer
The "Prayer" feature is for public prayer. Members can visit the Community menu's Prayers submenu and choose Post a Prayer, type your prayer, label it, and send it to the community.
Gift Memberships
Premium members of Christian Cafe can buy and "gift" other users' premium subscriptions as gifts.
Do Christian Cafe Memberships Renew Automatically?
Keep in mind that your Christian Cafe membership will automatically renew when its current term expires. After a customer's subscription period has ended, billing will go on indefinitely under the same conditions as the initial subscription.
Christian Cafe's auto-renew function is helpful for customers who want to continue getting the most out of the app. Still, it could be a problem for those who only want to utilize the service for the initial subscription period. At the end of your current subscription period, you won't be charged for a new plan if you turn "auto-renew" off in the app's settings.
Should You Join Christian Cafe?
All the information about Christian Cafe we learned while doing our research will be factored into the review. We'll talk about the benefits of using the dating app, along with any potential pitfalls. After reading this, you should have a better idea of whether or not Christian Cafe is the dating app for you!
Reasons to Join
To give you the most accurate and detailed Christian Cafe review possible, let's first look at the reasons to join this dating app.
Simple to Use
Christian Cafe now has an app available for iOS and Android devices, which wasn't the case before. A similar simplicity to both the website and the mobile apps makes them both straightforward.
Great for Faith-Based Dating
The Christian Cafe dating app is excellent for those looking for long-term commitments with other Christians.
Minimal Inactive Profiles
ChristianCafe.com is very attentive to removing old or inactive user accounts from the platform, ensuring that the matches on the app are active.
Good Features
Premium members get access to limitless messaging, can wink at other users, and can buy other users' subscriptions as gifts.
Reasons Not to Join
While we found several reasons Christian singles should sign up for the dating app, we found a few disadvantages they should also be aware of.
Limited Member Pool
Finding love isn't easy, and it may be especially challenging if there aren't many available matches in your location. One reason using Christian Cafe might be more time-consuming than using more "popular" Christian dating apps is the relatively small number of members.
Outdated Platform
The Christian Café app and website seem outdated compared to other dating app platforms. The website and accompanying app are both effortless to use; however, they seem trapped in an older era. We'd love to see them update the platform!
No Live Customer Support
No live chat or phone support is available; therefore, customer support is extremely limited.
Limited Free Trial
During the free trial period, users can only view the dating blog, the site forum, and the settings menu.
The Sign-up Process
Christian Cafe's signup process was quick and easy, which we always welcome. We were able to create ours in about 5 minutes, but that was because we skipped over a considerable chunk where the new user is asked to write in detail about their religious beliefs and personality.
Completely filling out this section might take up to 15 minutes (or more) of your time. Payment details for membership registration usually take an additional 5 minutes to complete. Below is a complete step-by-step description of the Christian Cafe membership signup process!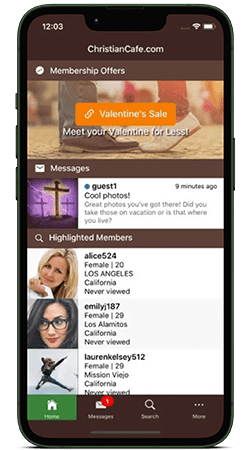 Step 1: Go to the Christian Cafe App Website
Visit ChristianCafe.com and tap the big green button that reads "Sign Up for a Free Trial!" in the center of the page.
Note: If you want to sign up for a membership, you will still have to click the "Sign Up for a Free Trial!" option and go through the whole process of creating a "free" account and profile.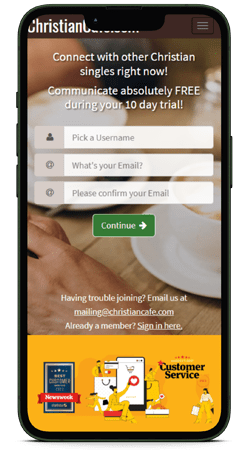 Step 2: Pick a Username and Enter Your Email
You are choosing the name you want to display on your ChristianCafe.com profile.
You also must provide your email address: this information will not be shared with other app users. It is only used to confirm that you are a user of Christian Cafe and to send you emails about your account in the future.
Step 3: Share Your Location
This will be important later because Christian Cafe will use your location to help you find matches. Don't forget that this is a global dating app used in various regions. It's safe to assume you'd like to connect with singles nearby and not across the country!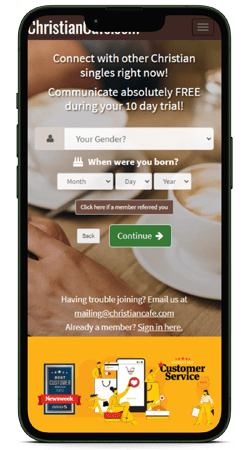 Step 4: Enter Your Birthdate and Gender
Type in your gender—you can choose between a man and a woman. Then supply your birthdate; to use ChristianCafe.com, you must be at least 18 years old. Hit Continue to proceed.
Step 5: Accept the Terms and Conditions
Here's where you'll review Christian Cafe's rules and regulations. After reading them, press the green Continue button to accept and move on to the next step.
Step 6: Answer a Bunch of General Questions
Now, you will answer basic questions about your looks, religion, way of life, and family. When you're done with this part, click the Continue button.
Step 7: Complete Your Profile
If you can't wait to get on the app and see what kind of singles are waiting for you, you can skip this step for now. If you want to skip this part, click the button that says "I'll complete my profile later" at the bottom of the screen.
However, we recommend filling out this part. It will add much more quality to your profile and help attract other singles! To continue, press the green Continue button.
Step 8: Finish Up Your Profile
This step is why it takes longer to create your profile, but it's worth it! ChristianCafe.com says you'll boost profile attention by five times by answering these questions. Feel free to respond to as many or as few questions as you want. Completely filling out the entire section is optional.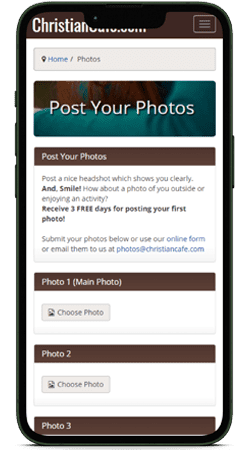 Step 9: Share More about You
This step is optional but recommended before continuing to your profile. Upload a photo to ChristianCafe and get three additional free trial days! As an added bonus, a picture will pique the curiosity of more potential dates and boost your profile's chances of success.
Alternatives to Christian Cafe
We've compiled a list of other top-notch dating apps to consider if Christian Cafe differs from what you're searching for. You can also check out our breakdown of the top Christian dating apps of 2023 if you need more options!
Dating App
Key Facts
Read Review
eharmony

• Number of Users: 16+ million
• Gender Ratio: 48% men and 52% women
• Best For: All singles who want a serious relationship
• Pricing: Begins at $35.90 per month

eharmony Review
Christian Mingle

• Number of Users: 16 million
• Gender Ratio: 44% men and 56% women
• Best For: Christian singles looking for committed relationships
• Pricing: Begins at $14.99 per month

Christian Mingle Review
SilverSingles

• Number of Users: 800,000
• Gender Ratio: 53% men and 47% women
• Best For: People over 50 looking for relationships
• Pricing: Begins at $24.95 per month

SilverSingles Review
Catholic Match

• Number of Users: 1.5 million
• Gender Ratio: 50% men and 50% women
• Best For: Finding Catholic singles who are looking for true love
• Pricing: Begins at $9.99 per month

CatholicMatch
Christian Cafe FAQ
While we do our best to offer comprehensive reviews of the dating apps we try, there may be some things we've overlooked that you'd want us to address. The following are some of the most frequently asked questions we get from people interested in learning more about the Christian Cafe dating app.
Can I Trust ChristianCafe.com?
After looking at several other Christian Cafe reviews and doing our research into the dating app, Christian Cafe is a genuine platform. The dating app has never been hacked before, does not share user data with third parties, and is quite thorough when it comes to removing fake accounts and banning abusive members who may have gotten through the app's first screenings.

Even their free trial has restrictions to avoid wasting active users' time on inactive or ghost accounts.
Is It Worth It to Join Christian Cafe?
If you're a Christian looking to start a committed relationship with someone who shares your beliefs, we believe you'll find a good match with this app. If you want to get the most out of this dating app, one of the best ways is to upgrade to a premium membership so you can take advantage of all it has to offer, such as features and great resources, like the community forum and the dating blog.

Don't forget to upload a photo and answer the written response questions when you join! Your profile's visibility and popularity will increase if you take these steps.
What Does Christian Cafe Cost?
Christian Cafe offers five different membership packages. Customers can pay with any of the four main credit cards, PayPal, money orders, or Western Union. A 2-week subscription is available for $34.97.

The cost for a month of membership is $44.97. The subscription for three months is $69.97. Additionally, a 6-month subscription is available for $109.97. Christian Cafe is also available for $149.97 per year.
Do I Need to Upgrade to a Premium Membership on Christian Cafe?
Christian Cafe is accessible without a premium subscription, but what you can do with a free membership is definitely limited. While we're not saying you can't meet people using the free version, if you want to get the most out of the dating app and increase your chances of finding someone special, we strongly advise upgrading.
How Do I Delete My Christian Cafe Account?
You can always delete your account if you are dissatisfied with the app. All you have to do is follow the instructions in the dating app's "Account Settings."
Does My Membership Automatically Renew?
If you're a Christian Cafe member, your subscription will be renewed for the same amount of time as your initial purchase. However, this automatic renewal feature can be turned off in your account settings.
How Do I Post a Question in ChristianCafe.com's Forum Section?
First, go to the "Forum" page and choose a topic. After that, you can ask a question or contribute to an existing discussion!
What Is the "Prayer" Page?
ChristianCafe.com's "Prayer" feature page allows users to share prayers with one another and get prayer support from other members.
Why Can't I Send a Wink?
If your free trial period has ended and you did not upgrade to a premium membership, you will not be able to send a "wink" to another user.