Our team of experts diligently research and review all of the products and services we recommend. If you buy through our links, we may receive a commission. Learn more here.
It's been called "Jewish Tinder," but we think that expression does the JSwipe dating app dirty—it's so much more than a knockoff of the other online dating platform. Yes, there are some of the same elements (mainly the swiping mechanism), but so many other apps now use it, too!
And as pun lovers, we've got to give it up for its tagline: "Don't Jewish you could meet someone?" Cmon, that's brilliant and original.
We are going to keep it kosher for our review of the JSwipe dating app—after all, the expert doing the reviewing is a Jewish woman!
If you want to find your bashert without involving friends and family members who consider themselves expert matchmaking yentas to see for yourself what's out there in terms of Jewish singles, then check out our complete review of the JSwipe dating app for 2023!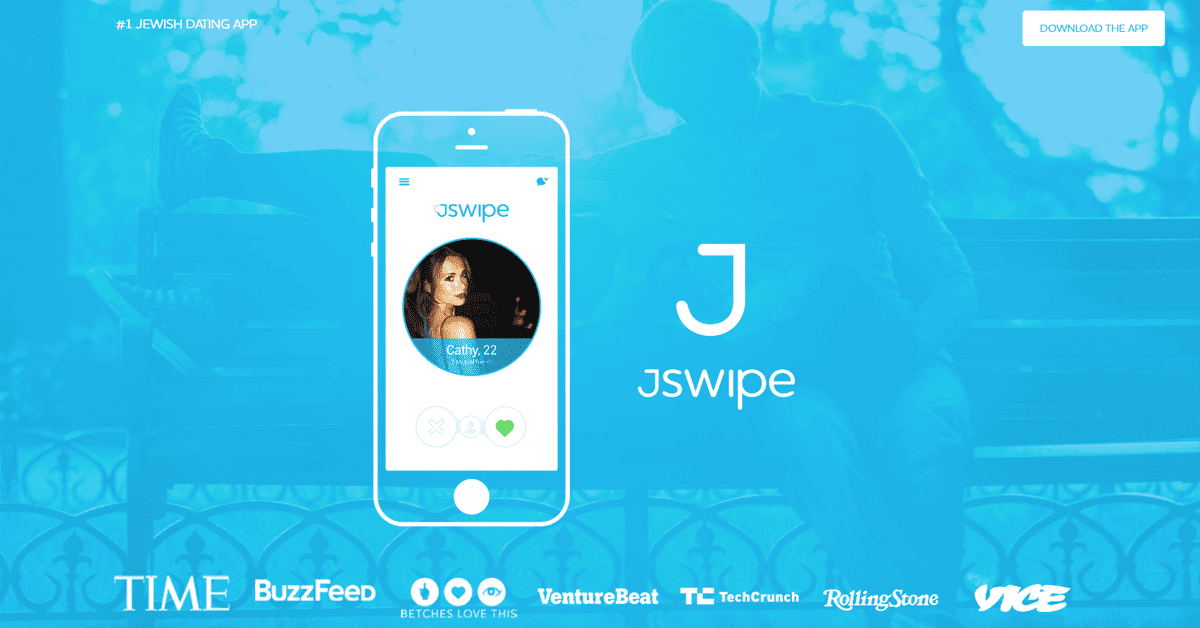 | | |
| --- | --- |
| Sign-Up Time: | 5 minutes |
| Cost: | $9.99 – $24.99 per month |
| Membership Pool: | 550,000+ |
---
---
Our JSwipe Dating App Rating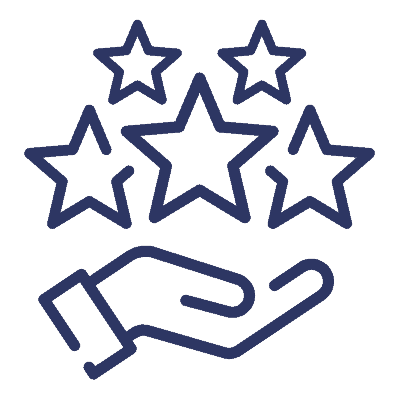 Overall Rating

JSwipe is coming in with an overall score of 4.0 out of 5!
In this rating section, we'll review JSwipe, a dating app for Jewish singles. We'll evaluate the app on four categories: User Interface and Experience, Features and Functionality, Safety and Security, and Match Quality. Ratings are scored on a scale of 1 to 5, where 1 is poor, and 5 is excellent. Through this, we want to provide a clear picture of what JSwipe offers its users.
What can we conclude about JSwipe from our ratings? Let's explore each of these categories to find out!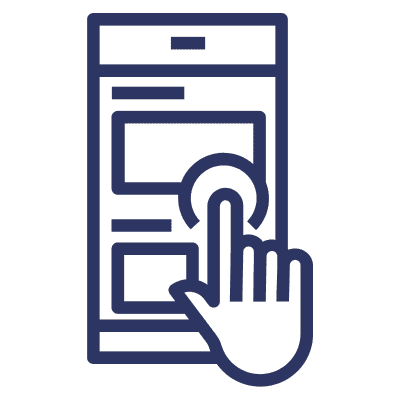 Ease of Use

JSwipe excels in ease of use, earning a perfect score of 5/5. This implies that the app is very user-friendly, making profile creation, searching for matches, and messaging a breeze for its users. With such a high score, it's clear that JSwipe has put effort into making the app straightforward and enjoyable to use, ensuring that users can focus more on making meaningful connections rather than navigating a complicated interface.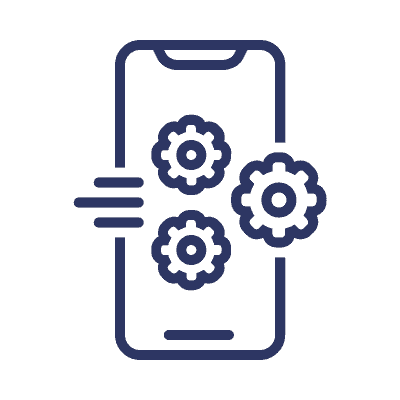 Features

JSwipe scores a high 4.5/5 for its features, showing it has many useful tools that make online dating easier and more enjoyable. While there's a little room for improvement, the app does a great job in this area, helping users connect with others effectively.
But we love this—when you swipe right, a Star of David grins back at you, whereas a left swipe earns you a frown. On matching with an appealing companion, you're treated to a joyful hora dance and a hearty Mazel Tov!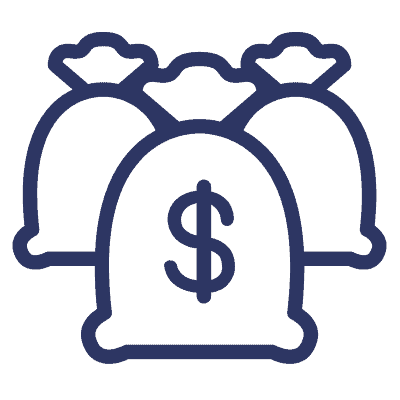 Cost


You can use JSwipe for free, and it's a pretty decent basic membership that allows you to do more than most "freemium" plans when it comes to communicating. As for the premium membership plans, they are average-priced compared to other dating platforms.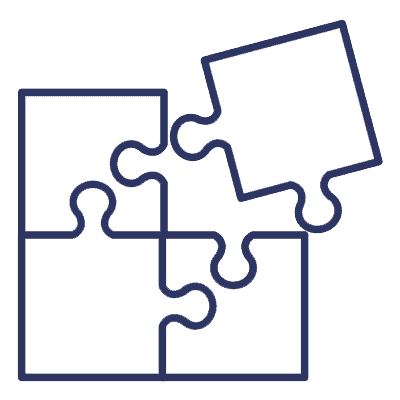 Match Quality


JSwipe does well in match quality, scoring a 4.5/5. This means the app is great at helping people find matches they like. The high score shows that JSwipe is doing a good job in what matters most in online dating—connecting people with the right matches!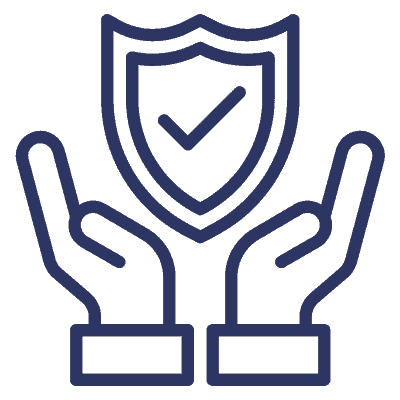 Safety and Security


The JSwipe dating app has all of the usual safety and security precautions that endeavor to keep its members protected, including SSL encryption and users' ability to block and report other members.
JSwipe provides online dating safety tips to its users—the app reminds users to be cautious as not everyone may have good intentions.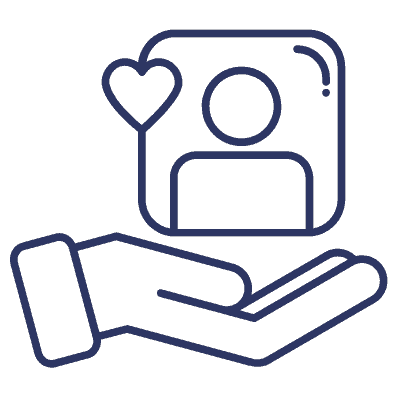 Customer Service


JSwipe gets a score of 2.5/5 for customer service, which isn't great. The app only has a contact page and FAQs to help users out. The response time to our question could have been better—we waited 24 hours for a response. We'd love to see faster response times and a live chat for members so they can get issues resolved quickly.
Overview of the JSwipe Dating App
JSwipe was founded in April 2014, during the Passover holiday. This dating application aimed at Jewish singles was launched by David Yarus and three co-founders under the business entity name Smooch Labs.
Their operations initially took place in a warehouse in the Williamsburg section of Brooklyn, and they chose to launch JSwipe during Passover to capitalize on the additional free time that people might have during the holiday.
Here's the App Store description of JSwipe:
"Shalom! Welcome to JSwipe – the #1 Jewish dating app with over 1 million users worldwide. Browse profiles, match, and message with local Jewish singles in your area for free. We make Jewish dating simple: slide right if you like the profile, slide left if you don't.
"When you both like each other, Mazel tov! It's a match. Match and chat with Jewish singles and find the perfect match that your bubbie would be proud of."
JSwipe Fast Facts
Year Founded: 2014
Founder David Yarus, who was also working for Birthright Israel and Hillel at the time, viewed the JSwipe dating app as a lark before recognizing its untold potential in the Jewish dating scene!
Average User Age: 31-39 years
Gender Ratio: 55% men to 45% women
The majority of the users on JSwipe are millennials looking for long-term relationships. About 90% of the app's users are in their 20s, but the app also caters to people in their 30s and 40s. The gender ratio is pretty evenly split, with 55% men to 45% women.
JSwipe Cost and Premium Membership Subscriptions
The JSwipe dating app offers three premium membership plans, AKA JSwipe First Class. While the duration of each plan varies, they all provide the same exact membership benefits.
JSwipe First Class
1 Month
$24.99
---
Price Per Month: $24.99
Total Membership Cost: $24.99
---
JSwipe First Class
3 Months
$14.99
---
Price Per Month: $14.99
Total Membership Cost: $44.99
---
JSwipe First Class
6 Months
$9.99
---
Price Per Month: $9.99
Total Membership Cost: $59.99
---
In addition to the monthly plans above, there are also a few one-time in-app purchases available for members:
5 Super Swipes: $4.99
5 Daily Super Swipes: $9.99 (1 month)
30 Super Swipes: $14.99
JSwipe Free Trial and Special Features
Similar to the free trials offered by most online dating apps, JSwipe's free trial lets new users set up a profile and browse others' profiles on the app. Unlike a traditional free trial that grants full access for a limited period, this "free trial" only provides a taste of the app's features. To unlock the full functionality, a membership upgrade is needed.
Standard (Free) Features
Registration
Dating Profile creation
Adjust dating preferences and search filters
Unlimited swipes
View members' photos
1 Super Swipe per day
Sending messages
Upload photos
View dating profiles
Premium Membership Features
5 Daily Super Swipes
Send an emoji to show your crush to tell them they're not just any swipe.
1 Daily Swipe Note
Swipe notes let you send a personalized note to a potential match–this increases your chances of matching!
Profile Boost
Let the matching algorithm do its thing by showing your dating profile twice as often.
Most Eligible
Find out and access JSwipe users who are the most sought-after with this premium feature.
Explore
You never know who you might find if you browse profiles that are a little outside your search filters–you can do this with the "Explore" feature.
Passport
Explore different destinations and connect with people from all over the world when you travel.
Optimize Photos
Find out which of your pics is resulting in the most matches by running a statistical analysis on them.
See Who Liked You
Fire up convos with singles who have already shown interest in your JSwipe profile.
Read Receipts
The ability to see when the messages you sent have been received and read.
Do JSwipe Memberships Renew Automatically?
Yup! JSwipe premium membership subscriptions will renew automatically—you need to opt out of the automatic renewal at least 24 hours in advance to avoid being billed again.
Should You Join the JSwipe Dating App?
Thinking about joining JSwipe? While we think it's a great app and a super popular spot for Jewish singles, is it right for you? In this next section, we'll talk about the good and not-so-great sides of JSwipe. We'll lay out the reasons why you might want to join and why you might not.
Reasons to Join
We found a lot of reasons why you'd want to give the JSwipe dating app a shot, and there are bound to be more depending on your specific dating goals!
Most users are in their 20s, so if you're a young Jewish person, try it out. But it's also getting popular with people 35 and older.
The app is free, but you can buy "Super Swipes" to show someone you really like them.
If you only want to date Jewish people, this app is a great place to start.
Great for Serious Relationship Seekers
The overwhelming majority of Jewish singles on JSwipe are serious about finding a committed, long-term romantic partner!
Global Dating Pool
More than 70 countries have access to the JSwipe dating app–that's a lot of Jewish singles to choose from!
Religious Focus
If you are a Jewish single and want your partner to share your religion and beliefs, then the JSwipe dating app is an ideal platform to start your search! It even asks you if you keep kosher, oy!
Easy to Use
Signing up for JSwipe is super easy, as is navigating the app when searching for potential matches. The user interface is clean, and anyone, no matter how tech-saavy, can easily find their way around it without any frustration.
Reasons Not to Join
Okay, while we really believe JSwipe is an ideal platform for Jewish singles, there are a couple of reasons why you might be hesitant about hitting that "GET" button in the App Store.
Mediocre Customer Support
If you are looking for snappy customer service, you will not find it on the JSwipe dating app–we wish it were different, but it is what it is! There is only one way to get in touch, and that's via a contact form. They do have an extensive FAQ section, but if you are set on quick, live help, you need to consider you won't get that here.
Smaller Dating Pool
Although JSwipe has a decent-sized user base, compared to other dating apps, 550,000 users are small potatoes. However, we do not hold this against the platform, as it is a niche dating app targeted toward a specific demographic, and you need to be aware of it if you want a larger number of dating options!
Free Membership = Ads
If you don't upgrade to a premium membership, you will be hit with a lot of annoying ads while you're trying to get your swipe on!
Matches Expire
Think you're going to come back to that match you weren't so sure about another time? Think again! After 14 days, matches expire. So don't rest on your laurels for too long or the possible match of your dreams will disappear.
The Sign-up Process
We signed up and created a dating profile on JSwipe (shh…don't tell my bubbie), and we were up and running in about 5 minutes flat. While there is a website, you cannot sign up via computer–you'll need to download either the iOS or Google app; both are available on JSwipe's homepage. Just click on the one you want, and you'll be instantly rerouted to the app of your choice!
For full transparency, we signed up using an iPhone, but we double-checked, and the steps are the same for Android users.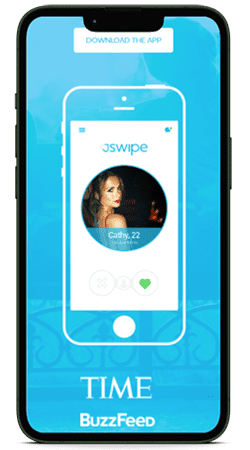 Step 1: Go to JSwipe
You have two choices here–you can navigate to the JSwipe dating app homepage and click on "DOWNLOAD THE APP," or you can skip the middle man and open the App Store. Once there, hit the "GET" button to download it to your device.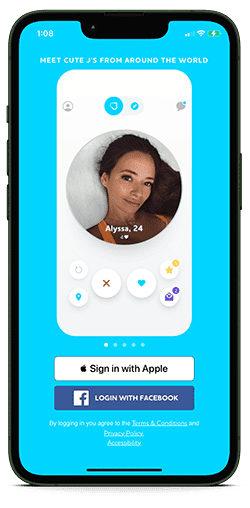 Step 2: Register with JSwipe
To register, you can either sign up with your Facebook or Apple account.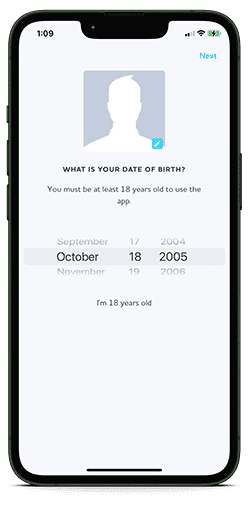 Step 3: Enter Basic Details
Now plug in the basics–your date of birth and first name!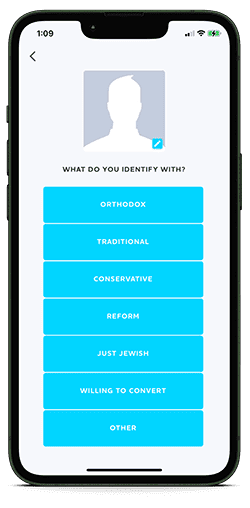 Step 4: Specify Religious Identification & Gender
Are you Orthodox, Reform, or Just Jewish? Choose how you identify with Judaism, select your gender, and if you keep kosher.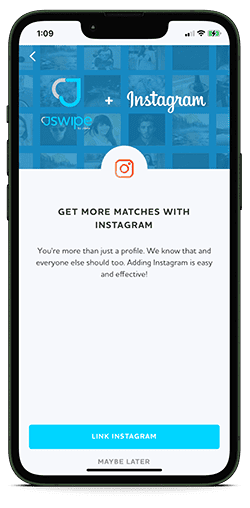 Step 5: Link Your Instagram Account (Optional)
If you have an IG account and want to connect it to your JSwipe dating app profile, you can do so here! JSwipe says that it'll get you better matches, so we suggest you heed their advice.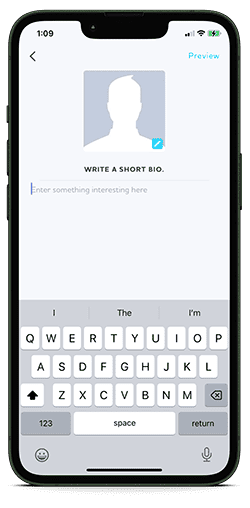 Step 6: Upload Profile Photo & Write a Bio
The next step is to upload a fab profile pic and write a short, witty bio—both are important for attracting the best compatible matches!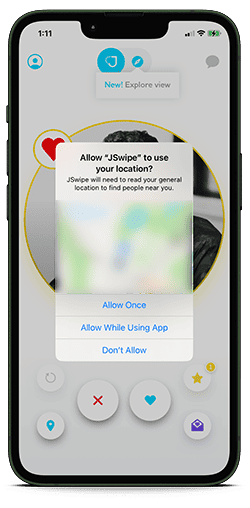 Step 7: Enable Your Location
Allow JSwipe to use your location so it can locate matches in your area.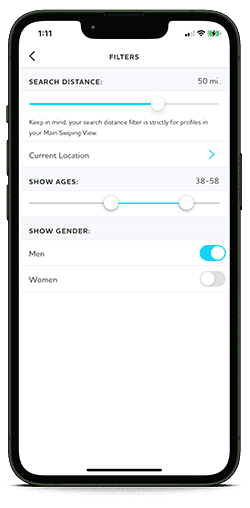 Step 8: Start Searching for Your Beshert!
You're all done and can start browsing and matching with eligible Jewish singles. And don't forget to fully build out your profile by adding preferences for age, distance, and gender.
Alternatives to JSwipe
If you aren't chomping at the bit to join the JSwipe dating app, that's no problemo—there are so many other platforms for you to try out! Just take a look at the bounty of options below.
Dating App
Key Facts
Review
Jdate

Active Members: 240,000+
Gender Ratio: 47% men to 53% women
Average Age: 30-50 years
Pricing: Begins at $29.99/month

Jdate Review
eharmony

Active Members: 16+ million+
Gender Ratio: 48% men to 52% women
Average Age: 25-34
Pricing: Begins at $35.90/month

eharmony Review
Elite Singles

Active Members: 2+ million
Gender Ratio: 44% men to 56% women
Average Age: 30-55 years
Pricing: Begins at $19.95/month

Elite Singles Review
SilverSingles

Active Members: 800,000
Gender Ratio: 53% men to 74% women
Average Age: 25-34 years
Pricing: Begins at $24.95/month

SilverSingles Review
Zoosk

Active Members: 40+ million
Gender Ratio: 47% men to 53% women
Average Age: 24-35 years (33.38% of total users)
Pricing: Begins at $10.00/month

Zoosk Review
Frequently Asked Questions
We hope we did the JSwipe dating app justice with our review! We know we threw a lot of info at you, so if you have any other concerns or just want a cheat sheet of sorts for the basics, we put together a list of the most frequently asked questions our readers have sent in about JSwipe!
Is JSwipe Legit?
Does a matchmaker want to make you a match? Of course, it's legit! The Jewish dating app was founded in 2014 and was acquired by Spark Networks from Smooch Labs in 2015. It has a big dating pool despite it being a niche platform–550,000 + and growing every day!
Do You Have to Be Jewish to Join JSwipe?
Absolutely not–but it may not be your ball of matzoh if you catch our drift. The app was created with Jewish singles in mind and specifically for them, so it's pretty much a one-horse town. But that doesn't mean you won't be welcome if you want to date a nice Jewish boy or girl–just know that they might want you to convert if it gets serious!
How Do I Delete My JSwipe Dating App Profile?
You can delete it anytime through your account, but remember, it's permanent! And don't forget to cancel the auto-renewal if you're subscribed to a premium membership before deleting–just removing the app from your device does not cancel your paid subscription.

• Go to Menu > (App) Settings > Remove account.
Can I Use JSwipe for Free?
Yes! You can download the app, create and update your dating profile, add photos, chat after matching, and get 1 Super Swipe daily with a basic, free membership.
How Much Are Premium Memberships on the JSwipe Dating App?
The JSwipe app offers three different subscription plans: a one-month membership for $24.99, a three-month membership at $14.99 per month for a total of $44.99, and a six-month membership at $9.99 per month for a total of $59.99.
What Are the JSwipe First Class Premium Membership Benefits?
• 5 Super Swipes daily: Show someone you think they're super special.
• 1 Swipe Note Daily: Make a fun first impression.
• Passport: Swipe from anywhere you want.
• Liked Me: See who liked you.
• Read Receipts: Know when messages are read.
• Unlimited Likes in Explore: See nearby profiles outside your preferences.
• Most Eligible: View top members' full profiles.
• Boost Profile: Get more profile visibility.
Is Facebook Needed to Use the JSwipe Dating App?
Nope! While it used to be, you no longer need to have a Facebook account to sign up for JSwipe! It's still an option upon registering, but it's not required.
Can You Delete a Match on JSwipe?
You can! But once you do, you'll no longer be able to receive messages from that person in the app. Here's how to do it:

• iOS devices: Simply swipe left on the name of your match in the chat/matches area. After that, you'll get a prompt to confirm your choice and proceed.
• Android devices: To remove a match, press and hold the match's name in the conversation or matches tab–a prompt will ask whether you're sure you want to remove the match. Then choose "Yes."