Our team of experts diligently research and review all of the products and services we recommend. If you buy through our links, we may receive a commission. Learn more here.
BrazilCupid has come on the scene in a big way in the past few years, offering multilingual tools that Brazilian singles can use to help them find love.
If you're a single Brazilian or looking to find one to love, this may be the perfect dating app for you!
If you're curious about this app and want to learn more about it, read our unbiased review here.
We'll tell you everything you need to know so that you can decide whether you want to log in and create an account to find the Brazilian love you've been looking for!
| | |
| --- | --- |
| Sign-Up Time: | 10 minutes |
| Cost: | $13.75 – $99.98 per month |
| Membership Pool: | 1.5+ Million |
---
---
Overall App Rating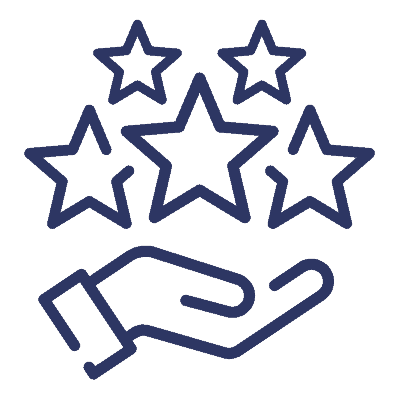 Overall Rating

BrazilCupid is coming in with an overall score of 3.8 out of 5!
We've taken to our six-factor rating system to arrive at an unbiased and fair overall rating for BrazilCupid as a whole. After examining the app's features, the quality of the daily matches, the cost of membership, its usability, and the activity level of its members, we've concluded that BrazilCupid comes in at a rating of 3.8/5!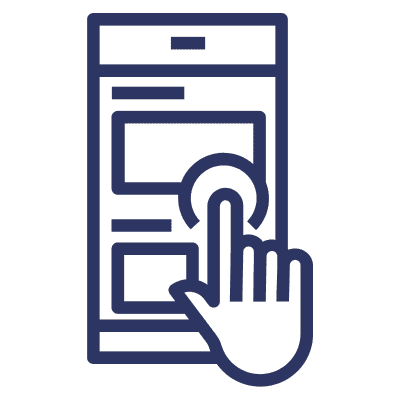 Ease of Use

BrazilCupid has simple processes and exciting questions for you to worry about! The sign-up process and features are straightforward to use. Only some people who frequently navigate the internet need help figuring out how this site operates.
And the corresponding dating app is just as easy to use as the website! Not to mention, there's an "Interested in Me" tab that makes the online dating process more accessible than ever before. If you want to see who's looking at you, the information is at your fingertips.
That way, you can spend your time connecting with other singles instead of browsing through profiles for hours on end like you'd have to do on another online dating platform!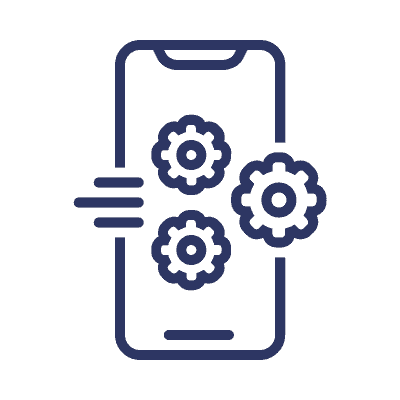 Features

The most exciting and innovative features that BrazilCupid offers are its multilingual interface and language transition tools.
There are a wealth of other more common yet advantageous features to take advantage of that allow you to communicate easily with matches. BrazilCupid has every primary feature you need, every new feature you want, and every language barrier breaker you need to communicate effectively with Brazilian singles!
One key feature is their video messaging capability that allows you to connect with singles on a whole new level.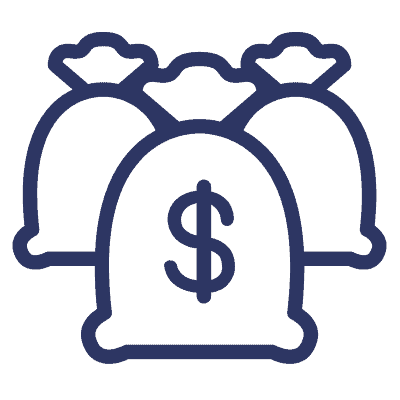 Cost


BrazilCupid is a cost-effective dating app! Compared to other dating apps on the same level, this app is affordable. Membership prices range from 10 to 35 dollars, depending on the membership duration.
Lower prices correspond with longer subscription times, as is typical with most dating apps in the industry. Not to mention, most of the features you need to navigate the site or dating app adequately are free to use!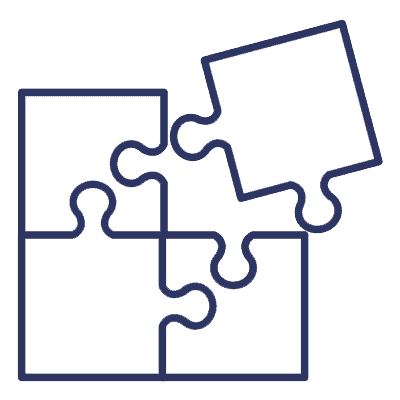 Match Quality


Matches on BrazilCupid are pretty spot on! While the matching algorithm and processes are less in-depth and scientifically based than some other dating apps on the scene, you're more than likely to be matched with the type of singles you're looking for.
Plenty of singles have found love using this app because the matching capabilities are more than worthy of your time! While it only dives into some aspects of compatibility, BrazilCupid gets the job done right and brings you the high-quality matches you're looking for.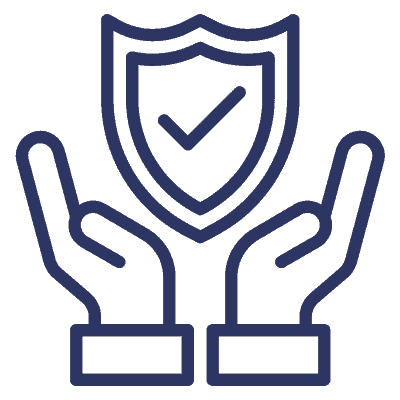 Safety and Security


There have been some complaints about basic information on this site being available to find online. These aspects of personal data are relatively common to see on an internet search – your name, address, and phone number.
Financial information hasn't commonly been reported as having been dispersed. As long as you don't share sensitive information with anyone you're speaking with on the app, your privacy and security should remain intact.
Still, if you're particularly concerned about keeping your name, address, and phone number as private as it can be, this may not be the best app for you to use.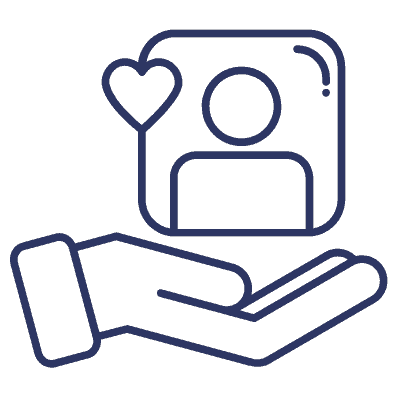 Customer Service


The customer service available for this platform is quite reputable! If you want to use a dating site where you know you'll get the help you need along the way; BrazilCupid could be the dating app you've been looking for!
The customer support stop is attentive and will get back to you. Sometimes it takes some time to get an answer or solution that you need, which is the only downside here.
As long as you're willing to wait for an answer that isn't necessarily immediate, you should have no problem accessing all of the customer service support you need on this dating app.
Overview of BrazilCupid
Since 2005, BrazilCupid has been helping people find the Brazilian singles they've been looking for!
Thousands of happy couples have found their soulmates on this site, according to reputable, first-person reviews. It's the most famous Brazilian dating site in the online dating industry, making it the go-to place for people to find what they're looking for in this niche.
BrazilCupid Fast Facts
Year Founded: 2005
BrazilCupid is the leading Brazilian dating site!
Average User Age: 25-49 years
Gender Ratio: 45% men and 55% women
If you're between the ages of 25 to 49 and you're looking for the Brazilian love of your life, this is the best app for you to get the romantic results you're looking for! And with an almost even gender breakdown, everyone has a chance at reaching their romantic goals on this dating app.
BrazilCupid Cost and Premium Membership Features
There are 3 types of paid, premium memberships on Brazil Cupid! Gold membership allows you to communicate with everyone on the site without any limitations. You'll be able to send other users unlimited messages over the platform. A platinum membership will enable you to utilize the advanced features that Brazil Cupid has to offer! And finally, the Diamond membership.
| Package | Length | Price Per Month | Total Cost |
| --- | --- | --- | --- |
| Gold | 12 months | $13.75 | $164.99 |
| Platinum | 12 months | $17.50 | $209.99 |
| Diamond | 12 months | $35.00 | $419.99 |
These include vital resources like message translation tools, video chatting capabilities, and advanced matching algorithms. These features are well worth the cost of a paid membership!
The message translation tool alone can make the difference between being able to communicate well with your new Brazilian sweetheart or not, making platinum membership one of the best options on the table when it comes to this dating site.
Is There a BrazilCupid Free Trial?
A significant amount of the features you need to communicate with other singles on this app are free!
You can sign up, create a profile, and match with singles without signing up for a premium membership. Well, there are some premium features that you may want to take advantage of that encourage you to sign up for a premium membership; you're more than able to take advantage of all of the free features available to you.
As far as free memberships are concerned, this dating app is one of the leaders in the industry, especially in the niche for singles interested in dating Brazilian singles!
Traditional free trials allow users to access premium features without upgrading to a paid membership for a limited amount of time. This app operates slightly differently by offering most of the features you're looking for for free at all times.
It's not necessarily a free trial because you can't access premium features without upgrading. However, if you do decide to upgrade, the prices are cost-effective, so it may be an affordable choice for you to make when it comes time to make that decision!
Standard (Free) Features
Create an Account
Creating your account and online dating profile is simple, easy, and free to do on this online dating platform. In three simple steps, you can create an account efficiently and conveniently in about 10 minutes.

You won't be bogged down with boring questions that aren't your style if this app is the one you're looking to use. Signing up and getting your profile on the scene it's completely free, and you don't need to pay for a membership to put your best self forward on this dating app.

That way, people can reach out to you, and you can meet the Brazilian single you've been dreaming about without ever having to spend a dime!
Search Through Member Profiles
Once you've created your account and online dating profile, you'll be able to search through the many attractive singles on this dating app at no cost!

If you want to check out the dating pool and see if the fish swimming in it are the type you're looking to catch, you'll be able to do so without being required to pay for a membership.

That way, you can be sure that BrazilCupid is the dating app you've been looking to use before cutting your money towards using the advanced messaging capabilities that premium memberships offer.
Using Search Features
When browsing on your free account, you won't have to look through profiles with no method to your madness aimlessly. You'll be able to utilize every search feature available on the platform without upgrading to a premium membership.

Using search features allows you to narrow down your options for the profiles you're perusing. That increases the odds that you'll find the match you're looking for and someone looking for the same type of relationship you are.

While other apps that offer this free access to their site don't allow you to specify your searches, this one insurance that you can confidently check out the best matches it has to offer before upgrading to a paid membership.
Basic Text Messaging
While most dating platforms that offer paid premium memberships won't let you message your images before upgrading, this dating app offers a unique an alternative experience for its user base.

You can start communicating with Brazilian singles effectively with free access to chat messaging features initially. You can begin communicating with your matches over this feature before you upgrade or even input your payment information on this innovative and edgy online dating platform!

That way, users can feel comfortable getting started on the app and connecting with others they're interested in dating.
Affiliate Program
This dating app is also unique because it offers an affiliate program for business-minded individuals. If you're not only looking for love but have professional ambitions as well, this dating app could be the perfect platform for you to be on!

Without even having to upgrade to a premium membership, you can take advantage of the multifaceted approach this platform offers you in terms of connecting with others.
Premium Membership Features
Multilingual Interface & Language Translation Tools
When you're trying to communicate with Brazilian singles, a language barrier may be an issue you must overcome.

Luckily, this dating app gives you all the tools you need to break that barrier down!

You'll be able to communicate with matches without having to have a language dictionary by your side. This dating app also works like a language translation app so that you can easily understand what your matches are saying to you.

This makes communication with someone who speaks a different language not only possible but encouraged!

So if you've been looking to connect with a Brazilian single but have yet to be able to do so, this dating app was made just for you!
Unlimited Communication
When you decide to upgrade to a premium membership, you don't have to be worried about being cut off from communication with someone you're talking to.

Premium members have the benefit of being able to communicate with their matches in an unlimited fashion. Once you get past the initial barrier of communication, you're going to want to start sharing in a more in-depth way what the Brazilian single you're talking to.

Don't get cut off from communication. Upgrade to an affordable membership so you can keep communicating with your newfound match!
More Advanced Search Filters
When you upgrade to a premium membership, you get access to more advanced search options on this dating app.

So, if the primary search hasn't narrowed down your matches to your liking or if you have more specific tastes, upgrading to premium membership may be worth the cost!

Save yourself time and energy looking through profiles by narrowing down your search even further with a simple and cost-effective upgrade! This premium feature can help you find love more efficiently and effectively.
The Option to Be Anonymous
If you feel more comfortable browsing online dating profiles anonymously, a premium membership may be perfect for you!

When you upgrade to a premium paid membership, people won't be able to tell who has viewed their profile when you're the one who's been there.

You have the freedom to check them out initially and decide whether or not you'd like to reach out to them in a way that lets them know you're the one who's interested and getting to learn more about them.
Video and Audio Mode
When you upgrade to a premium paid membership, You don't only get access to unlimited messaging, but you get access to different types of messaging as well.

If you want to connect with your matches on a more meaningful and interactive level, you'll now be able to access video and audio mode after upgrading.

This will allow you to video chat with your matches and send and receive audio messages so that you can hear their attractive voice!
Highest Ratings & Extra VIP Symbol
When you upgrade to a premium membership, you'll be able to flaunt your new status, you'll be featured as one of the highest-rated profiles on the site, giving you more attention from onlookers using the site.

You'll also be able to tout an extra VIP symbol on your profile that lets daters know that you're not just another average profile; you're a significant pick!
Do (Insert Dating App) Memberships Renew Automatically?
When you sign up for a premium membership on auto-renew, you will immediately be charged for premium service each month. If you ever want to stop using your service, you'll be able to eliminate recurring payments by accessing the settings on the site.

If you need additional help figuring out how to do so, customer service will be able to help you. Bear in mind That subscription prices correlate with subscription lengths. Before canceling your membership, you should continue holding on to your premium membership until the subscription you initially signed up for is complete.
Do BrazilCupid Memberships Renew Automatically?
Now that we've gone over the basic features of this dating app, let's look deeper into whether this is the right dating app for you to use. Would joining this site be a beneficial choice for you? Would it help you achieve your romantic goals?

By diving into the best reasons to join and some reasons why you may not want to join, we can help you answer these fundamental questions. Let's lay out the reasons to join or not to join, weigh both sides and help you make your final decision.
Should You Join BrazilCupid?
If you're still in the dark about BrazilCupid's pairing-up success, it's time to shed some light on whether this dating app is your perfect match! There are many more advantages to signing up for BrazilCupid than disadvantages, and we're going to break them all down for you!
Reasons to Join
Here are some of the top reasons why joining BrazilCupid would be a beneficial decision for you and your love life!
Over 1 Million Verified Users
This app has a large user base full of high-quality matches waiting to meet you! BrazilCupid verifies its users so that you have confirmation that people are who they say they are!
You'll be able to depend on the fact that verified users are who they show themselves to be in the pictures on their profiles. And there are over 1 million users that have been verified that are on the platform right now!
And if you're worried about running into scammers or catfish, you won't have to worry about that on this dating app.
Sign in Using your Facebook Account
Signing into BrazilCupid can be an exceptionally convenient process.
You can sign in using your Facebook account, making the ease of use of being able to access your account one of the best in the business.
If you're looking to use a dating app where there's little resistance getting from point A to point B, BrazilCupid is an excellent option for you – you can sign in in seconds!
Detailed Search Features
Some online dating platforms need to provide you with specific criteria you can search for.
You won't have to worry about that when you're using BrazilCupid – you'll be able to search for particular traits and attributes that you're longing to find in a special someone!
If you know what you want in a match, you can plug those desires into the detailed search engine on BrazilCupid and find precisely what you're looking for!
Effective Matchmaking
BrazilCupid gets the job done right! Plenty of satisfied users can attest to the site's ability to pair people up perfectly.
If you're looking to use a dating app with a matchmaking system that gets you the results you're looking for, look no further than BrazilCupid!
This app can find you the exact type of Brazilian single you've been hoping to meet.
Reasons Not to Join
There are always two sides to every coin – and where there are reasons to join a dating app, there are always reasons not to join that same one.
Let's look at why joining BrazilCupid may not be the best decision for you.
Security Concerns
It's been noted by users that their basic personal information, including their name, phone number, and address, has been found online after being plugged into BrazilCupid's database.
While this basic personal information can usually be found via an internet search engine anyways, it can still be concerning when any personal data is disseminated online.
If you're concerned about keeping your data to yourself, consider using a dating app with stricter security systems.
Limited Messaging for Free Users
Unlimited messaging, video messaging, and audio messaging are preserved for paying users only.
While the price of membership is cost-effective, it's still disheartening to be able to start a conversation and have to pay a fee to continue that conversation.
Unfortunately, BrazilCupid will cut off your discussion if you don't decide to upgrade to a premium account. If that setup rubs you the wrong way, you should check out a different dating platform.
Translation Tools are for Members Only
One of our main critiques of this dating app is that the translation tools that allow users to communicate with Brazilian singles effectively are limited to paying members to use only.
For this site to do what it promises to do, you're probably going to need the help of these practical language-barrier-breaking tools – so you're probably going to have to pay for membership unless you're at least bi-lingual.
If you can't break the language barrier yourself and aren't willing to upgrade to a paid membership, you'll probably run into difficulties while using this dating app.
Free, Unactive Accounts will Be Deactivated
If you have a free account and it's not active for six months, BrazilCupid will cancel your account.
While this can be a benefit for users who are worried about browsing inactive profiles, it can be a disappointing factor for those who may need more time to spend dating online.
As long as you're invested in the online dating process and looking for love, this shouldn't be an issue for you.
However, if you don't have much time to commit to dating and aren't invested in using this niche app often, you may choose another platform that won't cancel inactive accounts in six months.
The Sign-up Process
Let's look at the straightforward 3-step sign-up process for BrazilCupid!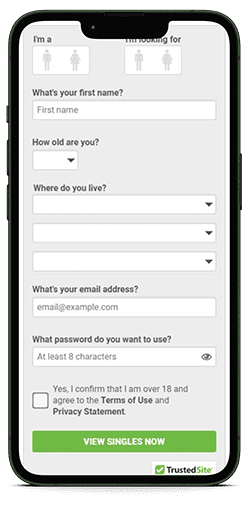 Step 1: Sign-Up
You can either sign-up by logging in with your Facebook account or by providing the following basic information:
Password
Email
Full Name
Age
Gender
Location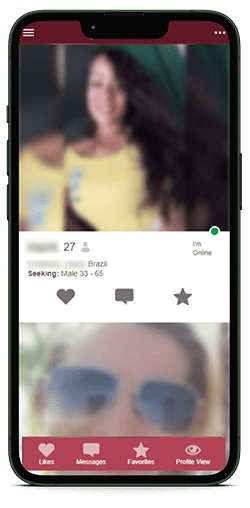 Step 2: Browse Profiles
Once you've created your account, you can immediately start browsing through profiles with pictures! You can even access advanced search features to find your perfect match.
Step 3: Message Other Users
When you see a profile that you like, you'll be able to reach out to them by sending them a message, even if you have a free account.
Alternatives to BrazilCupid
If you like the concept of dating apps and the convenient and effective romantic experiences they offer, there are plenty of options out there for you! If you need to be taken with BrazilCupid, look at these alternative options that you can use to find love online.
Dating App
Key Facts
Review
Zoosk

Active Members: 40+ million
Gender Ratio: 47% men to 53% women
Best For: Finding casual romantic experiences
Pricing: Begins at $10.00/month

Zoosk Review
eHarmony

Active Members: 16+ million
Gender Ratio: 48% men to 52% women
Best For: Finding highly compatible, high-quality singles
Pricing: Begins at $35.90/month

eharmony Review
Elite Singles

Active Members: 2+ million
Gender Ratio: 44% men to 56% women
Best For: Finding highly-educated or accomplished professional singles
Pricing: Begins at $31.95/month

Elite Singles Review
Frequently Asked Questions About BrazilCupid
If you still have some lingering questions about BrazilCupid, we've got you covered! Check out our answers to the most frequently asked questions we run into regarding this popular dating app.
What's the Best Feature of BrazilCupid?
The message translation tool is the most crucial feature of this dating app! If there's a language barrier between you and your new special someone that you find on the site, this tool will help you break right through it.

For many users, this tool alone has justified the price of their cost-effective platinum membership.
Why Should You Use BrazilCupid?
While you can access some features and create your profile for free, the best way to use BrazilCupid is to upgrade to a paid membership.

This is especially true when it comes to users likely to run into a language barrier when trying to communicate effectively with Brazilian singles.

We encourage you to create a profile and start searching for singles with a free account to get a feeling for the site and make sure it's what you're looking to dive into as your choice in your online dating life.

Once you've decided that you'd like to continue using this dating app, we encourage you to upgrade to a platinum membership to gain access to critical advanced features like the message translation tool!
Would You Recommend BrazilCupid to Your Friends or Family Members?
We've used this app ourselves! Our team of experts dives into each app we review to ensure you're getting current and relevant information. And if our friend or family member were interested in dating Brazilian singles, we would recommend this app to them!

If they were particularly concerned about their basic personal information like their name, address, and phone number being more readily available to be found in an internet search, we might recommend against it.

Otherwise, no significant downside could cancel out the benefits this dating app has to provide singles interested in connecting with Brazilian singles!
Is the Sign-Up Process for BrazilCupid Difficult?
The sign-up process for BrazilCupid is straightforward! It has a convenient option where you can sign in using your Facebook account information, or you can fill your information in manually and sign up in a few minutes.

Then, you can browse through profiles that have pictures at will. You can use an advanced search system to narrow down your results to find exactly what you're looking for. Then, you can start messaging matches! The entire process can take less than 10 minutes to complete.
Are the Users of BrazilCupid Real People?
Over 1 million users on BrazilCupid are verified! That means that they've gone through a process to match their photos to their faces.

So, you're not looking at fake accounts, catfish, or scammers – when you see a picture of someone in a verified account, that's the picture of who you can be talking to when you send them a message!

One of the best benefits of this site is that an overwhelming amount of users are who they present themselves to be, which isn't always the case, especially when it comes to niche dating apps. In this sense, BrazilCupid is paving the way for a new niche dating app industry era.
How Come There are Bad Reviews About BrazilCupid?
There are good and bad reviews when it comes to any online dating site because they're all contextual and related to the experiences of individuals who've used the site.

But we've provided you with a complete outlook of the benefits and downfalls of this dating app throughout the content.

If you've got the impression that this app may be a good match for you while reading this article, don't hesitate to sign up for your free account to get started today!