Our team of experts diligently research and review all of the products and services we recommend. If you buy through our links, we may receive a commission. Learn more here.
Are you looking for love or romance with big, beautiful women or big, handsome men? Look no further than BBWCupid, a dedicated dating site and mobile app for finding plus-size singles. It's a safe space for meeting singles who share your size and build, not to mention your desire for a deep, meaningful relationship!
Our BBWCupid review will show you the perks of joining as a free member as well as the increased benefits of committing to the premium membership plan, complete with some of the best communication features we've seen. And we included a step-by-step guide for registering a new account if you're ready to make BBWCupid yours!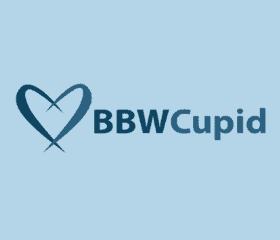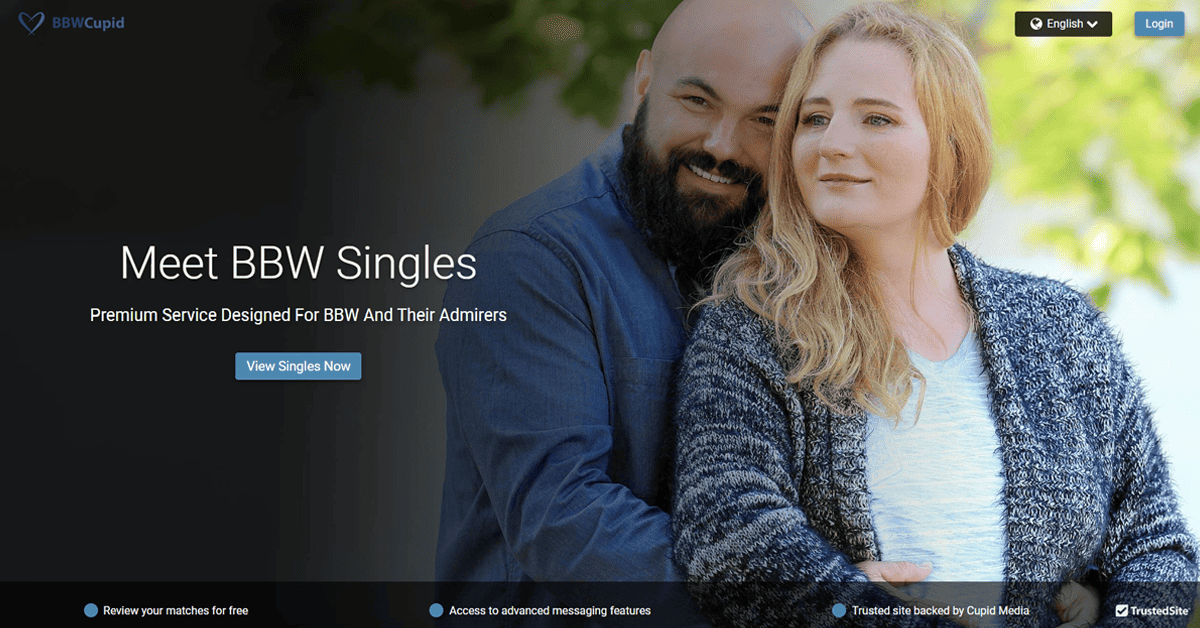 | | |
| --- | --- |
| Sign-Up Time: | 10-15 minutes |
| Cost: | $9.58 – $23.33 per month |
| Membership Pool: | 100,000 |
---
---
Our BBWCupid App Rating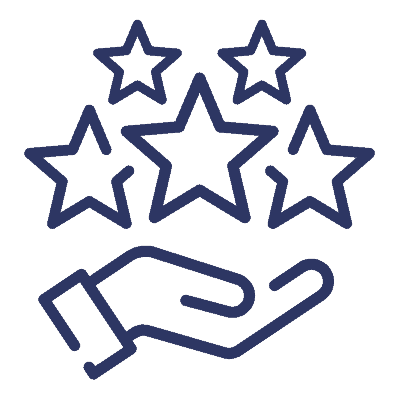 Overall Rating

BBWCupid is coming in with an overall score of 3.7 out of 5!
We captured our overall rating of 3.7/5 by examining BBWCupid from six different angles: features, ease of use, match quality, cost, safety and security, and customer service. After assigning a score to each category, we pulled an average to discover the overall score for BBWCupid.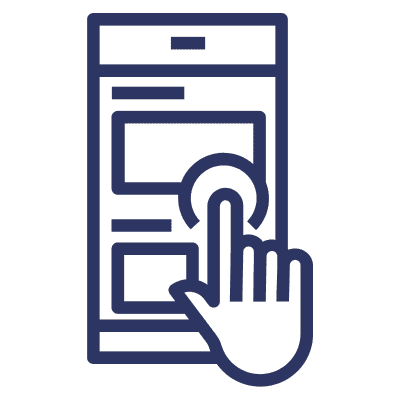 Ease of Use

BBWCupid is easy to use and navigate. By inputting our search parameters into the search filters, we generated quality matches in a matter of seconds. The sign-up process was a straightforward affair as well; it only took about ten minutes to register, create a profile, and pay for a premium membership plan.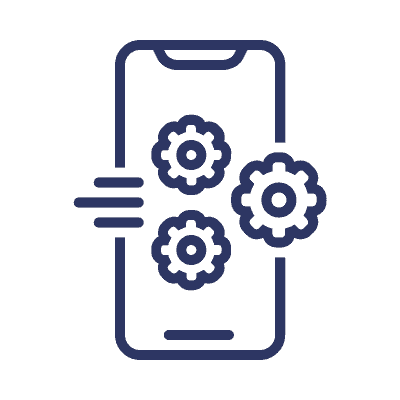 Features
There are many excellent communication features at BBWCupid, but one of the significant drawbacks is that you must pay extra for the more valuable features. This is because features are stratified into membership tiers. We like the Cupid Media dating sites for the most part, but we wish that members didn't have to cough up more money for better features.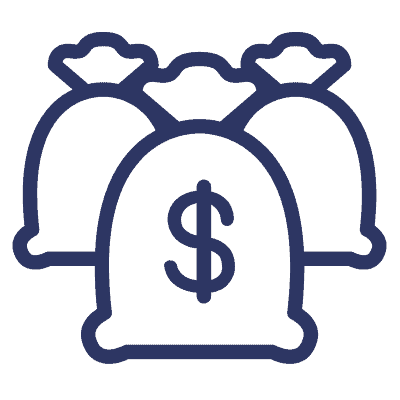 Cost


BBWCupid is right down the middle when it comes to the cost of membership. And there are enough membership plans and tiers that offer some excellent wiggle room for your budget. You can choose a subscription that's perfect for your wallet and when it comes to membership features. We appreciated the reduced monthly rate on the more extended plans too!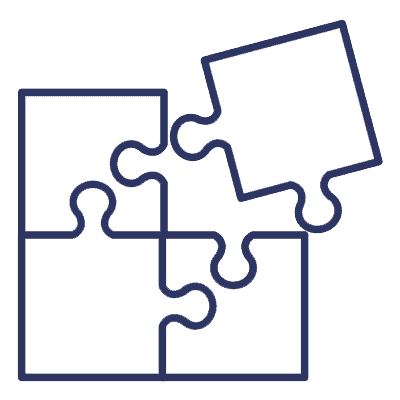 Match Quality


With a dating pool of over 50,000 regular paid subscribers each week, there certainly are enough options to appear in members' match results each day to keep them busy! Not only is the dating pool here substantial, but there are significant search filters for finding plus-size singles who fit your dating criteria and relationship parameters.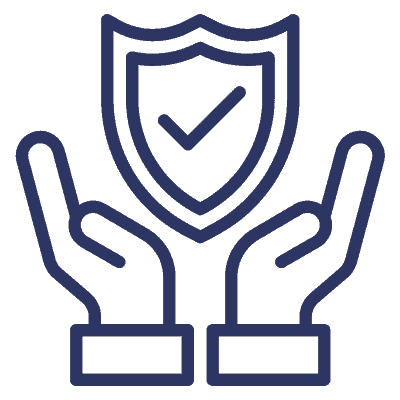 Safety and Security


One of the biggest draws of this dating site for plus-size singles is the fact that it's a safe environment where you can find like-sized matches who are just as interested in meaningful relationships and connections as you are! And for pesky fake profiles or unruly members who resort to bullying tactics or verbal abuse, there are reporting and blocking options that any member on the site can exercise.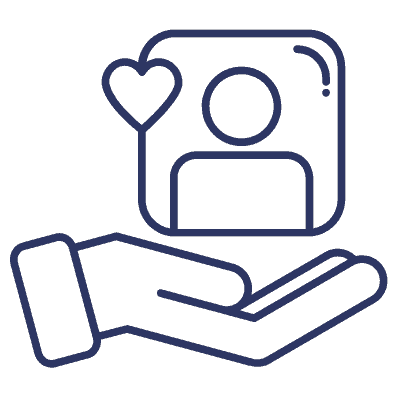 Customer Service

The same old story with Cupid Media dating sites is that customer service is limited no matter which site you join. It's mainly composed of an FAQ page and a generic help ticket messaging system where your response could take 24 to 48 hours to arrive. Customer support could be better even with just a toll-free phone line for more instant connection.
Overview of BBWCupid
BBWCupid is comprised mainly of big, beautiful women and big handsome men who want to fall in love or experience long-term, committed relationships. Most members are in their early 30s. Our review of the site and mobile app revealed that the site sees some decent user engagement: 50,000 members are active every week.
BBWCupid Fast Facts
Year Founded: 2005
50,000 members are active weekly.
Average User Age: 28-36 years
Gender Ratio: 35% men and 65% women
But there's a relatively significant downside to BBWCupid: the ratio of men to women is imbalanced. There are many more women using the site than men, which makes sense because the "BBW" in BBWCupid stands for "big, beautiful women." And ironically, women will be the ones at a disadvantage because there are fewer choices available for finding a male partner.
Premium Membership Subscriptions and Prices
BBWCupid comes with twelve membership plans spread across three tiers: Gold, Platinum, and Diamond. Within each tier, all plans will have the same premium features, but they'll offer different lengths of time: one week, one month, three months, and twelve months. The further you move up in the membership tiers, the more features and benefits you can access, but we'll cover this more in the next section (Premium Membership Features).
| Package | Length | Price Per Month | Total Cost |
| --- | --- | --- | --- |
| Gold | 1 week | $59.40 | $14.85 |
| Gold | 1 month | $29.73 | $29.73 |
| Gold | 3 months | $19.16 | $57.49 |
| Gold | 12 months | $9.58 | $114.98 |
| Platinum | 1 week | $69.96 | $17.49 |
| Platinum | 1 month | $35.99 | $35.99 |
| Platinum | 3 months | $23.33 | $69.98 |
| Platinum | 12 months | $11.67 | $139.99 |
| Diamond | 1 week | $144.00 | $36.00 |
| Diamond | 1 months | $71.98 | $71.98 |
| Diamond | 3 months | $46.66 | $139.97 |
| Diamond | 12 months | $23.33 | $279.98 |
Although there is a monthly cost rate that comes with all BBWCupid membership plans, there are no payment plans to help customers cover the cost of their subscriptions. The total price must be paid at once (one lump sum) before new members can access their membership plan.
Something to note, though, about the monthly cost rates on the BBWCupid subscriptions is that the longer plans have reduced rates. This means that it's more cost-effective to purchase one long membership plan than to choose a cheaper, shorter one but renew it over and over to cover the same length of time. It's a hidden saving that is something to consider, especially if you see yourself using BBWCupid for three months or more!
Does the BBWCupid Dating App Offer Free Trials?
All new members at BBWCupid begin in the default free membership mode. What can a free member do without paying for a paid plan? Several perks come along with the deal, but they don't even put a dent into what you can accomplish when you're a premium member with access to premium benefits.
Here's what you can do without having to pay:
Standard (Free) Features
Create a free profile
Upload as many as five free photos
Enter your search terms into the site's filters
View matches that fit your search terms
Send "likes" to profiles that catch your eye
Include profiles onto your Favorites List
Receive messages from premium members and send responses
Premium Membership Features
It's a million times better using BBWCupid as a premium member than doing it for free. Don't get us wrong; free membership has its advantages. You're getting your face and bio information on the site for free with the complimentary profile, plus you can use the site's search filters to find out what kind of singles are using the BBWCupid platform.
But the free membership excludes many mainline communication features that make BBWCupid such a great dating app. When you upgrade to a premium membership, you can enjoy the following features:
Message Anyone
Our best argument for becoming a premium member is to unlock the unlimited messaging capabilities. You can message anyone you meet on the site. You don't even have to wait for a mutual match.
No Ad Interruptions
You don't have to worry any longer about intrusive ads getting in the way of viewing profiles and entering terms for your next search.
Use Privacy Settings
Premium members can control who sees their profile/photos, and they can go into the incognito mode to browse profiles undetected.
Top Ranking in Searches
If you're a Diamond-Tier member (the top membership rank), you'll be featured in the searches near the top and more frequently than those who are Gold- or Platinum-Tier members. The higher in the tiers you are, the more your profile will appear and rank.
Instant Message Translators
Platinum- and Diamond-Tier members can have messages instantly translated from overseas singles who speak another language. Never let a language barrier become the reason you must break a connection with someone you like.
Priority Messages
Like top rankings in the searches, members of the higher tiers (namely Diamond-Tier members) will have their messages appear at the top of their matches' inboxes. This allows them to stand out against the competition and make more of an impression with their matches.
Do BBWCupid Memberships Renew Automatically?
Whenever your membership reaches the end of its term, it'll be renewed automatically. This means that your account will be charged for a new membership to replace the original one that's coming to an end. This is to ensure no interruptions regarding your membership benefits and features.
If you don't want your membership to renew automatically, you can turn off the auto-renewal feature by switching it to "off" in your account settings. This action also serves as a way to cancel your membership plan. Whatever time is remaining on your plan, you can use to enjoy your subscription until the end of the billing cycle.
Should You Join BBWCupid?
Is BBWCupid the best online dating app for you? That's a great question. The site might be great for some people and less than ideal for others. BBWCupid, like any other dating site for plus-size singles, comes with a unique set of pros and cons. Discover the best reasons to join and the best reasons to look elsewhere.
Reasons to Join
Meet Plus Size Singles
When it comes to meeting big, beautiful women or big, handsome men, there are a few options out there that match BBWCupid. It's a dating app wholly dedicated to BBW dating and is comprised mainly of plus-size singles! If you were to use a mainstream dating app, you'd have to search for plus-size singles by being super specific with the search filters that focus on appearance, but BBWCupid already takes care of that with its niche focus!
Meet a Wide Range of Singles
We appreciated seeing such a large dating pool for such a niche dating site. 50,000 people are active every week at BBWCupid, which rivals the dating pools of some dating apps with a more mainstream appeal. Although the gender ratio is a bit skewed, BBWCupid is a place where you can find some excellent plus-size possibilities.
Enjoy a Quick Sign-Up Process
Who wants to spend over half an hour registering at a niche dating site? You want to spend your valuable time connecting with BBW and other plus-size singles instead of filling out digital "paperwork." We loved that the onboarding process took less than a few minutes for free members and around ten for premium members.
Experience Awesome Communication Features
Although you're required to pay more money for the better features, there's no denying that Cupid Media dating sites have some of the best perks and benefits for their customers when it comes to communicating and connecting with other members. The higher you climb in the membership tiers, the better features you can experience, such as having your messages appear at the top of the inbox (priority messaging) and ranking at the top of BBWCupid's searches.
Reasons Not to Join
Uneven Gender Ratio
The ratio of men to women using BBWCupid is 35% to 65%, which is not surprising as the site is geared mainly toward big, beautiful women (BBW). Ideally, we look for a gender ratio closer to 50/50, so this isn't a huge knock against the site, but it's enough to be a reason to look for a dating site with a more even split of men to women.
You Want to Send Free Messages
The only way to send messages for free is to respond to premium members' messages. You cannot use the BBWCupid app for free and enjoy unlimited messaging. You need a premium membership to do so. There are a few dating sites out there that let you send messages as a free member, but BBWCupid isn't one.
There's No iOS App
You can access the site on your mobile device using your web browser and an internet connection. But we realize some people like knowing they can use the site if they lose internet access. If no iOS mobile app is a problem for you, we recommend you check into other dating sites.
You're Not into Plus Size Singles
BBWCupid won't be an ideal dating site if you're uninterested in dating or connecting with big, beautiful women or big, handsome men.
The Sign-up Process
BBWCupid is a dating app that's quick to join. The entire process for registering as a free member takes less than two minutes, and becoming a premium member might take anywhere from ten to fifteen minutes (depending on how detailed you are with developing your profile page).
If you're wondering how to onboard BBWCupid, use our step-by-step guide below to get started!
Step 1: Visit BBWCupid (Or Download the Mobile App)
You can access the BBWCupid website on your computer or mobile device using your web browser.
The site is BBWCupid.com. Click on "View Singles Now" to begin the registration process.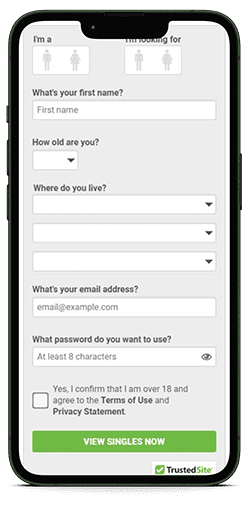 Step 2: Include Login Information
The second step is to enter your initial bio information and your login terms. Enter your username and password for logging into your new account. Be sure to include your age, gender, and the gender of the singles you want to meet at BBWCupid.
Agree to the Terms of Use and the Privacy Statement. Then click on "View Singles Now" to access the website for free. At this point, you're a free member of BBWCupid, and you can begin using the search filters and browsing profiles you find.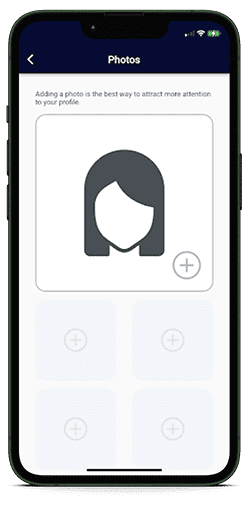 Step 3: Profile Photos
A small menu will flash across your screen, encouraging you to upload a profile photo. You don't have to, but we highly recommend you do so to get other members interested in your new profile. People hesitate to contact a profile that doesn't come with a photo.
If you skip uploading a profile photo, click on "Photos" to access the menu where you can upload profile photos. There are guidelines listed here for what you can post, and you'll notice that free members can upload as many as five images without having to pay.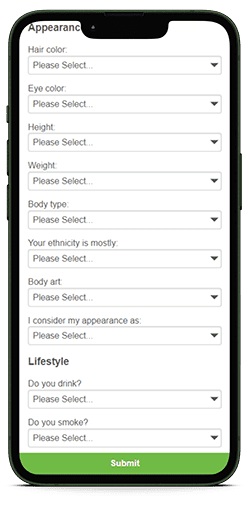 Step 4: Create a Unique Profile
You don't have to complete this sign-up step before you search for singles on the site, but it's a good idea to get your profile set up as early as possible so other members can seek you out!
Everything was simple here! Click on "Edit Profile" to develop your BBWCupid profile. One look at this menu, and you might be overwhelmed by the volume of personal bio information you could post, but we assure you that it wasn't all that time-consuming and was fun to fill out.
Once we entered all the information for getting our profile up and running, we noticed there was a small section at the bottom where we could expand upon what we shared. There are three little self-authored sections where we could further describe ourselves and what we're looking for in a partner.
You can even create a fun profile headline, a short statement designed to grab the attention of those browsing past your profile. Get as creative as you can and incorporate humor or a sincere remark that gets the viewer interested in going from your condensed profile to the real one!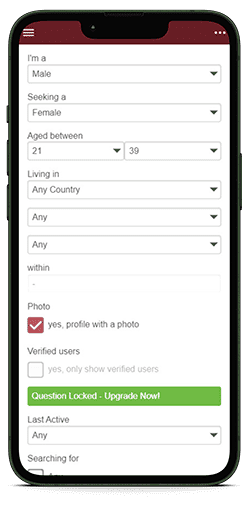 Step 5: Perform an Advanced Search
You can skip right to this step once you've entered all your login information (Step 2), but we recommend doing this one after you've completed your BBWCupid and uploaded a few profile photos.
Click on "Search" and then "Advanced Search" to enter your search terms for plus-size singles that fit your dating parameters and personal criteria. After you've input your terms, your results will appear under the "Matches" section. You can do another search by changing your search filter settings under "Search," an entirely new batch of results will pop up under "Match."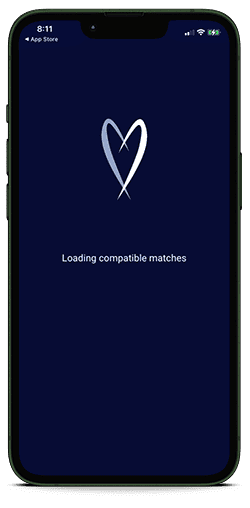 Step 6: View Your Matches
Your matches will appear as condensed profiles with some limited information posted. If you want to see the whole profile, click on the one you're interested in, and you'll be directed right to that member's official BBWCupid profile page.
One of the most fantastic features that come with Cupid Media dating site memberships are the highlighted sections of member profiles which show the primary areas where they are compatible with the search terms you entered.
As a free member of BBWCupid, you can send "likes" to the members you're interested in connecting with or meeting. Premium members can send messages to whomever they meet on the site with no limits whatsoever.
Step 7: Upgrade Your Membership Plan
You may be a free member, but you want to send messages to your matches. In that case, you'll want to upgrade to a premium membership where you can enjoy unlimited messaging and a host of other excellent communication features.
At the top of the website's main page, you'll see a green "Upgrade Membership" button. Click here to see all the membership plans available at BBWCupid. Choose between Gold, Platinum, or Diamond membership. Then choose a membership plan that works for your budget and the estimated time you want to use the site.
Enter your payment information and click "Upgrade Now" to officially become a premium member!
Alternatives to BBWCupid
Are you looking for another dating site that's good for meeting BBW and BHM singles? There are several excellent alternatives to BBWCupid, and many of them target other demographics as well, such as Christian believers, professionals, and singles over the age of 50!
Dating App
Key Facts
Review
eHarmony

Active Members: 16+ million
Gender Ratio: 48% men to 52% women
Best For: Find BBW singles who desire serious relationships and profound connections
Pricing: Begins at $35.90/month

eharmony Review
Elite Singles

Active Members: 2+ million
Gender Ratio: 44% men to 56% women
Best For: Finding highly educated and successful BBW singles
Pricing: Begins at $31.95/month

Elite Singles Review
Christian Mingle

Active Members: 16+ million
Gender Ratio: 44% men to 56% women
Best For: Finding BBW singles who hold Christian values and want God-centered relationships
Pricing: Begins at $14.99/month

Christian Mingle Review
Zoosk

Active Members: 40+ million
Gender Ratio: 47% men to 53% women
Best For: Flirting, finding love, and getting dates with BBW singles
Pricing: Begins at $10.00/month

Zoosk Review
SilverSingles

Active Members: 800,000
Gender Ratio: 53% men to 47% women
Best For: Finding BBW singles who are over 50 and looking for meaningful relationships
Pricing: Begins at $24.95/month

SilverSingles Review
Frequently Asked Questions About BBWCupid
What are some of the common questions that readers and customers have been asking us about BBWCupid? Check out our FAQ section and find out what real people want to know about the BBWCupid dating app!
Is BBWCupid Free?
There's a free membership that lets you use some of BBWCupid's features for free, but there are some severe limits to what you can do. Free members can create a free profile and browse through other members' profiles and photos. If you want to enjoy the better perks and benefits, you need to become a premium member.
What Kind of Relationships Can I Find at BBWCupid?
BBWCupid is notable for helping BBW and BHM singles find marriage partners or true love. Singles here are looking for partners who love them for who they are and are willing to commit to a meaningful relationship. Most people on this site are interested in something other than dating with no intention or low-commitment relationships.
Do I Need to Be Plus Size to Use the Site?
Most people registered at BBWCupid are either big, beautiful women or big, handsome men, but you don't need to be plus-size to use the site. It's not like all plus-size singles are looking for a similarly sized partner and vice versa. You can join BBWCupid as long as you're 18 or older. That's the only requirement for registering a new account.
Does BBWCupid Have a Good Dating Pool?
BBWCupid is a niche dating site, sure, but its dating pool is quite competitive and offers an excellent variety of plus-size matches. There are 50,000 active members on the website and mobile app each week. And this is more than we can say for some Cupid Media sites, which have much smaller dating pools.
Is BBWCupid a Safe Place for Plus Size Singles to Date?
After trying out the site and interacting with singles on the site in preparation for our review of BBWCupid, we felt respected and well-treated. Most of the matches we had were super friendly. Most people on the site know everyone is there for meaningful, long-term relationships. And anytime we ran across fishy profiles, we used the blocking and reporting functions to alert the site to act.
Do the Membership Plans Come with Monthly Payment Plans?
Unfortunately, BBWCupid doesn't offer payment plans or monthly installments on their subscription plans. All memberships need to be paid in full and in one lump sum before you can even begin using the perks or benefits.
Is a BBW Membership Worth It?
If you're plus size and want to fall in love or find meaningful romance with like-bodied singles (or anyone, regardless of weight or build), BBWCupid is worth the time and effort. This is also a terrific service for non-plus size singles to discover love or romance with BBW or BHM singles!
Can I Send Messages for Free?
The only way you can send messages as a free member is when a premium member messages you. These are the only messages where you can read them, craft a response, and send a message back. If you don't want to wait around for someone to contact you, become a premium member of BBWCupid. Only then can you be proactive and send your messages on your terms.
Will My Subscription Automatically Renew?
All memberships are set to renew automatically. This feature can be disabled under your account settings if you want to avoid having your bank account automatically charged the price of a new plan when the original one ends.
How Can I Search for Plus Size Singles Who Fit My Criteria?
Use the advanced search filters to capture your specific dating and relational preferences. Click on "Search," enter your parameters, and your matches will appear under "Matches." Every profile that comes up has highlighted sections showing you the exact areas where that member fits perfectly with the search terms you used.