Sugar dating is a pretty sweet arrangement for everyone involved. Although the term "sugar daddy" is probably already familiar to you, did you know that "sugar mommas" also exist? They may not be as well-known as their male counterparts, but this trend is gaining traction in the dating app world. So, if you're a young, cute "cub" looking for an older woman to help pay for your luxurious lifestyle, we'll tell you how to find a sugar momma.
Before we tell you how to find a sugar momma, let's get into exactly what a sugar momma is and what this sugar dating setup is all about.
What is a Sugar Momma?
The term "sugar momma" refers to a woman who dates someone much younger than herself and provides financial support and gifts.
A sugar momma is usually a "cougar," a term fraught with misconceptions. "Cougars are not looking for prey despite the lingo which is so commonly used. Instead, these women are looking for an equal, and as they have been unable to find it in men their own age, they turn to younger men. In many cases, cougars are incredibly driven women and, as such, need someone with a lot of energy to keep up with them."
It's easy to see why older women would rather date younger men. Still, the fact that sugar mommas are a relatively recent phenomenon when men (or sugar daddies) have been dating women decades more youthful for ages begs the question: why didn't this trend start sooner?
How to Find a Sugar Momma
Now that we've defined the terms and roles of this specific sugar relationship, let's look at how to find a sugar momma. Of course, you can always look for one offline by visiting their favorite haunts: a country or yacht club, exclusive spa retreats, the Hamptons, and Saks Fifth Avenue in Manhattan (you get the idea).
You can't just be any ol' Joe Schmo if you want to find a sugar momma these days. A cub is subject to certain expectations, which are as follows:
Be good-looking
Be in shape
Six-pack abs work in your favor
While not required, a sense of style (if you're lucky, you'll get some new expensive fits) is recommended
Have energy and stamina
These are extremely surface-level expectations, but that's par for the course in this game. It's only fair that cougars demand the same of their cubs as sugar daddies do from their sugar babies.
Do you think you have what it takes to impress a sugar momma? Then all that's left to do is start looking for a lucky older woman.
The Best Dating Apps to Find a Sugar Momma
Of course, you could always try one of the places we listed above to find a sugar momma, but there is a quicker way. Joining a dating app is the fastest and easiest way to find a sugar momma. Not just any dating app, mind you. Some dating apps are designed specifically to help men find a cougar who will spoil their cub rotten.
We've done the legwork and made a shortlist of the top ones for you!
Seeking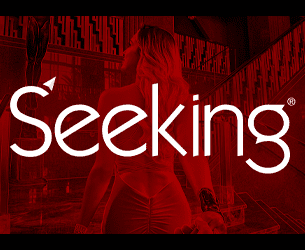 The dating app Seeking is quite popular for locating sugar daddies, sugar mommas, and sugar babies. It is tailored specifically to help you find an arrangement that matches your needs and includes an area where you can describe your arrangement expectations.
Although the site is mainly geared toward sugar daddies, there are lots of sugar mommas to be found there too!
---
Elite Singles
Elite Singles is a top-tier dating site for meeting attractive, accomplished women. The women who frequent Elite Singles understand that you're looking for someone with their own life and ambitions outside your relationship.
You don't want to waste your time and energy on cougars who can't care for themselves and their cubs financially. This dating app strives to pair compatible cougars and their cubs in order to help you meet your ideal sugar momma.
---
SugarBook
Although Sugarbook does not solely focus on sugar momma/cub interactions, there are a lot of searches for this arrangement. It has approximately sixty thousand visitors per month, and many people are interested in sugar momma dating. Over 80% of the profiles are complete and include images, which means the women are usually legit. However, most individuals choose to conceal most of their personal information, and for good reason.
While most sugar sites only offer paid chats, Sugarbook's sugar momma app allows users to interact with one another for free via Streams, a live video platform.
---
CougarLife
There are a lot of other guys out there who are intrigued by the prospect of dating cougars. Dating app CougarLife helps younger men meet older, more established women in their area who are also financially secure.
Even though it's free to sign up for CougarLife, we recommend a paid subscription if you're serious about finding a sugar momma because of the site's large member base of older women looking to spoil younger men.
---
In Conclusion
As with all dating apps, if it all seems too good to be true, it probably is. Be extra vigilant and wary of scams and catfishers. Online dating, like any other kind, can be risky, but knowing what to watch out for can save you time, money, and heartache.
Typical cons include situations in which a sugar momma gets in touch with a cub and asks for the cub's credit card information. This is a major red flag, and you should never, ever give out your credit card or other personal financial information.