The dreaded topic of choosing which profile pictures you would like to have in your dating app is notoriously one of the toughest decisions people are faced with when they have to start crafting their dating app profiles, and we understand why!
Finding photos that both encapsulate who you are as a person while also propping you up to make the best first impression is a lot of pressure to put on a few photos. Not to mention, choosing which photos you want to put in your profile is one of the first steps that you have to take when you're making a profile, so the pressure is definitely on.
But if you're stuck looking at all of the options you could choose for your dating app profile, we want to make that step one of the most enjoyable ones on your online dating journey. If you're curious about what you should keep in mind when you're choosing the best profile pictures, we're here to offer you our expert tips and tricks!
Why Do Profile Pictures Matter?
While it might be tempting to skip over the anxiety that this step might cause you and just blindly choose any photo that you like for your profile picture, it might be smart to at least understand why your profile picture matters so much on dating apps.
Even though it might not seem too important at first glance (do you get the joke?), the photos that someone chooses for their profile are one of the most important decisions they will make on the app. Here are some of the reasons why your profile photos are so crucial to your online dating success.
People on Dating Apps Are Usually in a Rush
The bad news is that no matter how interesting your profile is or how much effort you might have put into answering every single question (which we do still suggest that you do), people will look at your profile for an average of 60 seconds at the most.
It's no one's fault, and dating apps are often so overloaded with so many different profiles and options for potential matches that people usually try to get through all of the profiles as soon as possible. Thus, you have a max amount of 60 seconds to make a lasting impression on everyone who sees your profile.
One of the fastest ways to make the best impression is by having a great profile picture that makes everyone who might be on a swipe binge stop in their tracks and swipe right on you.
We're All a Bit Superficial
Whether you want to admit it or not, we're all a little more superficial than we'd like to admit when it comes to dating, even on the best dating apps, and the profiles that we decide to swipe right on or not. This is one of the reasons why we like to stress the importance of actually caring about your profile pictures and choosing one of the best photos of yourself that you have.
It's also good to note that just because people are a little superficial on dating apps doesn't mean that's a bad thing or that your relationship is doomed because one of you just swiped right because they found the other attractive. They didn't read too far into the rest of their profile.
While having a goofy photo in the mix is always encouraged and makes things a bit more entertaining, you might want to put your best foot forward and choose your best photo for your first photo.
It's Your Time to Show Your Personality
There is so little space for you to really express who you are in your dating app profile, so you want to make every photo that you choose to put on your profile count.
This is also a good space to stop and reflect on what side of yourself you want to make shine while you're on a dating app. A lot of people try to pick a theme and stay with it in order to help their profile stand out and be memorable. Most of these themes are further made or at least emphasized in the photo section of your dating app profile.
No matter what trait you choose to shine a spotlight on with your profile photos, it's always good to take advantage of that extra space where your personality can shine, and you can continue to tell the story of who you are and what matters to you for anyone who sees your profile.
It's the Only Time Most People Will See You
It's also good to note that a lot of dating apps don't allow their users to send pictures to each other when they're in the messaging stage of the relationship in order to keep their users safe and avoid any potential harassment or inappropriate pictures.
While we love going the extra mile in order to keep their users safe, the restriction does mean that your profile pictures are likely the only photos that people will see of you while you stay on the app. Of course, you can always link your social media accounts, but your profile pictures are usually the ones that people will most often reference when they're messaging you and trying to get to know you.
How to Choose the Perfect Profile Pictures?
Now that we've talked about why your profile picture matters so much to your success on most dating apps, it's time to get into how to choose the best profile picture to make sure your account not only stands out but also shines as brightly as possible.
---
1. Get at Least One Full-Body Shot
I know that a lot of people might feel a little self-conscious when it comes to putting it all out there and posting a full body shot, but we promise that this will work out in your favor.
Here's the comforting truth, no matter what you might feel insecure about or what you might be worried about when it comes to your body and how you present yourself online, there will always be someone who will love you just as you are and more than likely is looking for someone just like you to fall in love with on the dating app.
This is one of our favorite reasons why we love dating apps so much and all of the people who are on them. There's truly someone out there for everyone and it's good to remember that if you're ever in your head about how you look or who you're on the app for.
All that being said, it's good to let people know what you look like when you're online. While the glam shots of your face do matter, it's also good for people to see a full body shot, just so they can begin to picture what you'll look like in 'real life' when they finally get to meet you.
If you are a little uncomfortable posting a photo that shows your full body, we understand that too. If you're not comfortable doing something or you think that adding a photo like that will make you uneasy or self-conscious, then don't! This is your dating app profile, and you get to make the rules. This is just one of our suggestions.
---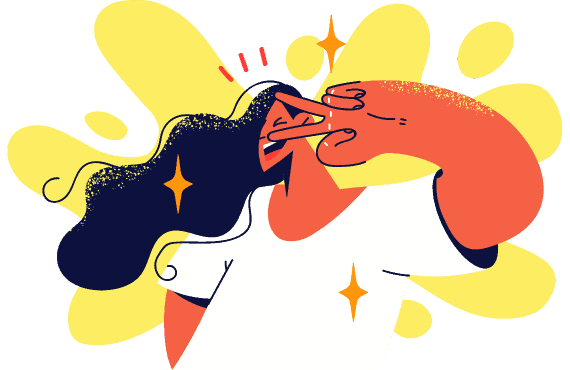 2. Don't go too Overboard
A mistake that a lot of people make when they're looking at all of the potential photos, they can choose for their profile is going a bit overboard and choosing photos that look like they're fake, over-edited, or just not comfortable.
It can be very tempting to want to choose a photo that might be more of a glam shot than it's a truthful shot, but we would discourage you from doing that.
On the one hand, if you want to eventually meet the people who you're matching with in person, it's always a good idea to choose the photos that most accurately reflect who you are and what you look like. That way, when you do meet with your match in person, they won't be thrown off by how different you look, and they won't feel as though you lied to them or catfished them online.
Another reason why it's good not to choose too posed of a picture when you're deciding on your profile picture is that most people can usually tell that someone is trying too hard on their profiles and not being completely honest about how they look and what they look like.
And once they've figured out that someone is potentially being untruthful about something as small as their profile pictures, doubt often begins to creep in, and a lot of people begin to wonder about what else the person might have lied about or faked on their dating profile. Because of this, people will often swipe left immediately on photos that look fake or too good to be true because they usually are.
The last reason why it's usually good to be real when you're picking your profile picture and choosing the photo that best reflects what you look like in your everyday life is that you will find not just one, but multiple people who like you for who you are and what you look like on the app and you don't want to waste your time and energy trying to falsify that and, in turn, miss an opportunity to meet someone who would love you for exactly what you look like.
---
3. Make Sure People Can See You
I know that this step might seem obvious, but a lot of people don't put their faces in their profile pictures for some reason.
While we can fully get behind an artsy photo that might not show all of your features, you might want to showcase that photo on your Instagram and save all of the photos where people can actually see your face for the dating app.
You're also going to want to make sure that any photo that you're posting is good quality and not grainy. We're in the 21st century and can post pictures that don't look like they've been blown up from your grandparents' phone.
Remember, these photos might be the only ones that most people will ever see of you, not to mention they're the first impressions that people will get of you, so you want to make sure that you make a lasting one.
If someone is looking at your profile and feeling as though they simultaneously need to grab their glasses to see what you actually look like, you may need to change some of your photos.
---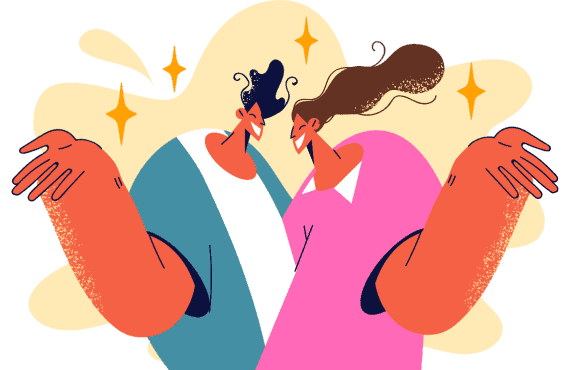 4. Avoid Adding too Many Group Photos
While you might want to add one or two photos of you with your friends, it's usually for the best that you don't add too many group photos and you make sure that the first photo that you post isn't one of you in a group.
There are a few reasons why we don't love group photos on people's dating apps.
The first reason is that it can be difficult for people to be able to pick you out of a crowd, especially if a group photo is your primary profile photo. If someone is looking at your profile for 60 seconds or less, they won't have your image imprinted in their minds, so they won't be able to decipher which person you are in the group photo. Because of this, that photo, whether it's a good or bad photo of you, is now wasted.
The second reason we don't recommend adding group photos in is that the brain automatically does a bit of compare and contrast when it's presented with a group photo full of people it doesn't recognize.
Suppose you add a group photo of you and all of your friends. In that case, even if the person who's swiping on you knows exactly what you look like from the two previous photos on your profile, likely, their brain will automatically go through everyone in the group photo and see who is the most attractive and who they're most attracted to. This presents more competition within your own profile on an app where you're already 'competing' against every other profile to stand out.
Also, while we're on the subject, you might also want to avoid posting any photos with your ex or any photos with your siblings or friends that might make you feel as though you need to post the disclaimer, 'That's my brother, not my ex'. These photos often waste space, cause doubt, and also take up time. While a whole family photo is fine, especially if you're family-oriented, you might want to avoid one-on-one photos.
While there are some exceptions to the rule, we don't usually love group photos or the effects that they can often have on your dating app's success, so it might be best to avoid them.
---
5. Pick Profile Pictures that Make You Feel Happy
I know that this point might sound lame or impractical, but it's some of the best advice that we can offer you. A huge factor in your success on the app is the mindset you keep every time you log into the app and interact with people. Your mood will affect how you approach your dating app and all of the potential matches that you might make.
At the end of the day, your opinion is the only one that matters when it comes to that sort of thing and you're usually the one who knows yourself the best and you know the pictures that make you look the best.
It's a good rule of thumb when you're on a dating app to go with your gut and let your instinct decide what will work best on the app. Not to mention, if you're confident about your decisions and the way you look, then you're going to present yourself on dating apps with that confidence.
No matter what decisions you make regarding your dating app's profile pictures, we hope that you choose the photos that make you feel the most confident in who you are and the most like yourself. If you're confident and happy about your choices, that will reflect on the rest of your time spent on the dating app and you'll be more likely to make long-lasting matches.
---
Are you ready to jump into the dating app scene? Read our dating app reviews to find the perfect dating app for you and get started today!