If you're over traditional dating apps, trust me, I can relate. Not only can you get the literal equivalent of carpel tunnel from swiping, but let's be real: Going on endless dates with complete strangers can be exhausting. And that's not even mentioning the catfishing, ghosting, and romance scams out there. Well, lucky for you, there's now an awesome alternative to keep you socialized, engaged, and possibly allow you to meet your next beau. Enter Meetup.
---
What is Meetup?
Meetup is a social networking platform that allows you to connect with people online for the purpose of meeting them in person, and it usually involves organizing meeting and events.
Its primary purpose is to connect people who share common interests, hobbies, or activities in real life.
Unlike traditional dating apps, Meetup focuses on creating opportunities for individuals to meet and engage with like-minded individuals through shared experiences.
In other words, you don't need to be going on a blind date only with a stranger, only to find their profile photos were ten years old. Yep, you heard that right. No catfishing here. Mainly because Meetup isn't just geared toward dating.
Yeah, dating can be a part of it, but it functions differently in the sense that it's about introducing people based on experiences, not based on whether this can be a future partner.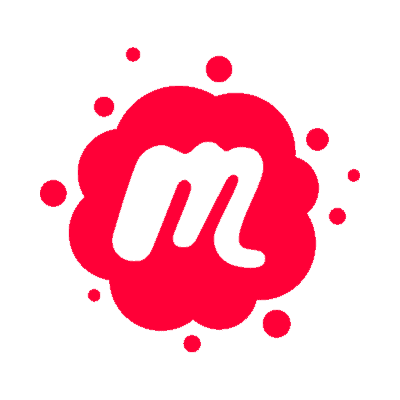 To get started with Meetup, individuals can sign up for an account on the Meetup website or download the Meetup cell phone app. Once registered, users can search for pre-existing groups based on their interests, location, and preferences.
Black Friday/Cyber Monday Weekend Only!
When I first moved to my current city, I used Meetup as a way to get to know people, while also giving myself an opportunity to step outside my comfort zone and join a kickball team. Was it intimidating? Hell yeah. Was it worth it? Absolutely.
I'm still friends with some of the people I met from it. And the amount of things you can do are really endless. Meetup offers a wide range of categories for events, including sports, hobbies, professional networking, language exchange, and more.
Users can join existing groups that align with their interests by simply clicking the 'Join' button. You'll then have access to the group's events, discussions, and member profiles.
Even cooler, you also have the option to create your own Meetup group. You can define the group's purpose, set event schedules, and invite other people to join.
One of the standout features of Meetup is its vast array of interests and activities that cater to diverse individuals.
Enjoy mountain biking? Perfect. There's a place on Meetup for the adventurer outdoorsy people.
Are you a ferocious reader but you don't have anyone to talk about the stories that keep you up at night? Meetup's book clubs got you covered.
Whether you enjoy tech meetups, art workshops, or food tasting events, Meetup provides a platform to discover and participate in a handful of activities of your choice. Essentially, if you can dream it, you can probably do it.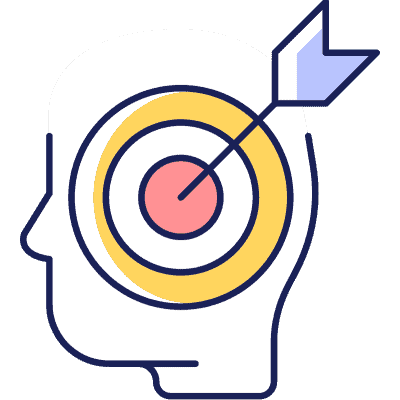 The platform encompasses a wide range of interests, starting with, but not limited to, the following:
Fitness and wellness: Yoga, hiking, running groups, meditation circles.
Creative pursuits: Writing workshops, photography clubs, painting sessions.
Social and cultural events: Language exchange groups, music concerts, food and wine tasting gatherings.
Professional networking: Industry-specific meetups, business networking events, career development workshops.
Not only that, but Meetup aims to create a safe vibe where people can explore their interests. Meetup offers an inclusive space for people from different backgrounds to connect based on shared passions and interests.
This diversity allows individuals to explore new hobbies, engage with like-minded individuals, make new friends, and potentially find romantic connections in an organic and authentic manner.
Meetup holds immense potential as a dating platform because of its unique approach to connecting individuals.
Unlike traditional dating apps that rely heavily on algorithms and swiping through profiles, Meetup focuses on bringing people together based on what's important to you, your hobbies, or mutual interests.
It's a lot easier than sitting at a table with a stranger trying to figure out how to ask them what their last name is so you can google if they're a serial killer or maybe married.
If you join a Meetup group, you have the opportunity to hang out with others who like the same thing you do are more than happy to share in your hobbies, activities, or interests.
This shared ground acts as a natural icebreaker and allows for easy conversation starters. The common interest provides a solid starting point for building a connection.
But it's not just that. Since you know you have something you both like to do, it removes the tension and awkwardness that can often come with the beginning stages of getting to know someone.
Meetup offers a distinct advantage over traditional dating apps by connecting individuals based on these shared interests and passions. This approach fosters a deeper level of connection as it goes beyond superficial attributes.
When people come together around a common interest, whether it's hiking, photography, or cooking, you're more likely to have a greater chance of forming meaningful connections and discovering shared values.
---
The Pros of Using MeetUp
One of the primary advantages of using Meetup over a regular dating app is the emphasis on face-to-face interactions. Meetup events and group activities provide opportunities for people to meet and engage with potential partners in real-life settings.
This allows for more authentic connections to form, as participants can observe body language, facial expressions, and other non-verbal cues that are essential in understanding someone on a deeper level.
Meetup takes advantage of the idea of behavioral activation, a therapeutic approach that focuses on helping individuals overcome feelings of depression, anxiety, and other mental health challenges by engaging in meaningful and rewarding activities.
It's rooted in the belief that behavior can influence thoughts and emotions, and by increasing activity levels, individuals can experience positive changes in their mood and overall well-being.
The central principle of behavioral activation is to identify and engage in activities that are consistent with the individual's values, interests, and goals.
These activities are designed to provide a sense of accomplishment, pleasure, and purpose, ultimately improving the person's quality of life.
By breaking the cycle of avoidance and withdrawal that often accompanies the anxiety surrounded with meeting new people, behavioral activation helps individuals regain a sense of control and satisfaction in their lives, while also introducing them to new people.
By actively engaging in social activities and interactions, you can gradually build confidence, enhance your social skills, and decrease social anxiety. The process allows for exposure to new situations, facilitating a sense of familiarity and comfort over time.
In other words, when you're active, it's not only good for your mental health, but it lessens the anxiety you may be feeling about meeting new people.
Traditional dating apps often rely on curated profiles that might not fully capture an individual's true personality. Meetup, on the other hand, allows participants to showcase their genuine selves through their active participation in activities they enjoy.
By engaging in your passions, you can demonstrate your true interests, skills, and enthusiasm, letting your personality shine through.
This authenticity helps foster connections that are more substantial and meaningful, going beyond the surface level that's often associated with traditional dating apps.
---
How to Make the Most of Meetup for Dating
When using Meetup as an alternative to dating apps, choosing the right Meetup groups is important to maximize your chances of meeting potential partners who align with your interests and relationship goals. Here are some tips and tricks for selecting the most suitable groups: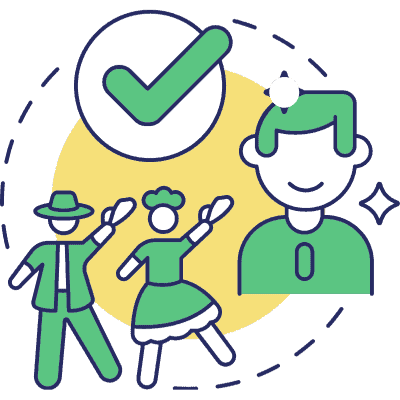 Identifying Groups Aligned with Personal Interests and Relationship Goals
Take the time to explore different Meetup groups that cater to your specific interests and hobbies. Consider groups that align with your passions, as this will not only increase your chances of meeting like-minded individuals but also provide a solid foundation for potential romantic connections.
Whether it's a book club, hiking group, or cooking class, choose groups that genuinely interest you. And if one doesn't feel natural or comfortable, then that's okay!
There's plenty more group out there. And if your interests are more niche, like if you can't find a group for Pokemon Go Geocaching, then create one!
Evaluating the Size and Demographics of the Group
Consider the size and demographics of the Meetup group when making your selection. Larger groups tend to offer more opportunities for meeting new people, while smaller groups may provide a more intimate and focused setting.
If you struggle with social anxiety, ask yourself where you feel more comfortable.
Do you prefer bigger groups where you don't have to open about yourself? Or do you fade into the background of bigger groups and do better socializing with a smaller crowd?
Also, consider the age range and gender distribution within the group to ensure it aligns with your preferences. Ideally, you're going to make a friend–or a potential romantic partner–who shares more interests than just the one associated with this group.
If you join a Bingo group and the average people are eighty, you're probably not going to be able to find someone who can also go bungee jumping with you.
To make the most of using Meetup to date, make sure you're actively joining in on events and activities. Here are some strategies to increase your chances of meeting potential partners:
Attend Meetup events regularly and make sure you're engaging in group activities. Turn your phone off. Ask questions. Be involved. Show enthusiasm and interest in the group's interests and participate actively in discussions and group interactions.
This will increase your visibility within the group and increase the chance that you'll meet someone new.
Approach Meetup events with an open and friendly mindset.
Be proactive in initiating conversations with other people in the group, especially those who share your interests or who you're interested in getting to know.
Ask open-ended questions to encourage engaging discussions and take the time to actively listen to others.
Be genuine and authentic in your interactions, and remember, building connections takes time, so be patient and persistent.
Remember that Meetup is primarily about social interactions, building connections and engaging in shared activities. Be mindful of the group's purpose and respect its dynamics.
Approach events with a genuine interest in connecting with others and building friendships. Romantic connections can naturally emerge from these genuine interactions, but don't try to force them.
If you feel a romantic interest in someone you meet at a Meetup event, it's essential to express it in a respectful and appropriate manner. Focus on getting to know them first.
When the time feels right, you can express your interest casually and respectfully, acknowledging the shared interests and connection you have built.
However, be prepared for the possibility that the other person may not share the same romantic interest and respect their response. By understanding the dynamics of Meetup events and group interactions, you can navigate the line between socializing and dating with respect, creating an environment that allows for genuine connections to form naturally.
---
Overcoming Challenges and Rejections
When using Meetup for dating, just like with all dating, it's important to acknowledge that challenges and rejections are part of the journey. Not every interaction or connection will lead to a romantic relationship, and that's okay. 
It's essential to have realistic expectations and understand that the process may involve some hurdles. Despite shared interests, not everyone you meet on Meetup will be a compatible match.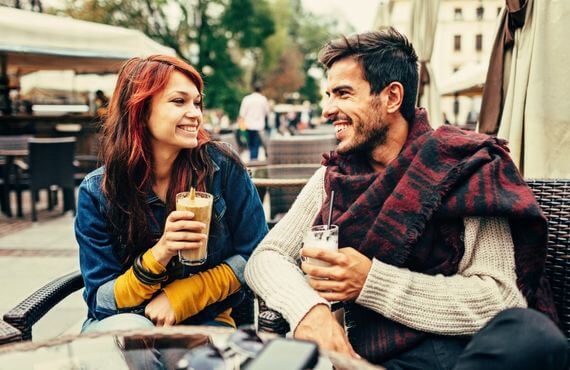 It's normal to encounter individuals with whom you may not feel a romantic connection, and the feeling may be mutual. Meeting the right person at the right time is not always within our control. It's possible to meet awesome people on Meetup who may not be ready for a romantic relationship or are at a different stage in their lives.
And remember, you're not just doing Meetup to meet new people, you're doing it to have new experiences.
Focus on your personal growth and enjoyment. Instead of solely focusing on finding a romantic partner, view Meetup as an opportunity for personal growth, expanding your social circle, and enjoying new experiences.
By shifting your perspective, you can find fulfillment in the connections and activities themselves, and you'll be less likely to be disappointed if something doesn't work out.
Treat each interaction and connection on Meetup as a learning experience. Reflect on what you enjoyed about the encounter and what you may have learned about yourself. Even if it doesn't work out, every interaction can provide valuable insights and help you refine what you're looking for in a potential partner.
Rejection is a normal part of the dating process, whether through Meetup or any other platform. It's essential to stay resilient and not let setbacks discourage you. Be open to meeting a variety of people and give each interaction a fair chance.
Embrace the possibilities that Meetup offers and remain optimistic about the potential for finding love. If you haven't found a romantic connection yet, don't give up. By broadening your horizons and persistently putting yourself out there, you increase your chances of meeting someone compatible.
Remember, the Meetup dating scene may have its challenges and rejections, but by maintaining a positive mindset, practicing resilience, and staying persistent, you increase your chances of finding the right person. Each experience is an opportunity for growth, learning, and ultimately finding love.
Don't forget that your safety is important!
When using Meetup for dating or meeting new people, it's crucial to prioritize personal safety. Be cautious about sharing personal information, such as your home address, phone number, or financial details.
Take your time to get to know someone before divulging sensitive information. While sharing photos can help establish authenticity, be mindful of the content and context of the photos you share.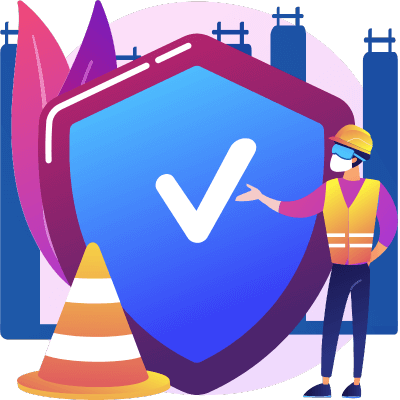 Avoid sharing explicit or compromising images that could be misused. Trust your gut feelings and intuition. If something feels off or uncomfortable, it's important to prioritize your own safety and well-being.
Don't hesitate to walk away from any situation or individual that raises your red flags.
---
Alternative Ways to Use Meetup for Dating
While Meetup may not be primarily designed as a dating platform, there are alternative ways to leverage its potential for dating purposes. Here are some alternative approaches to using Meetup for dating.
Explore Meetup Events and Groups Specifically Created for Singles
Singles-focused Meetup events: Some Meetup groups are specifically created for singles looking to connect with potential romantic partners. These events often include activities and gatherings designed to facilitate interactions among singles. Joining such groups can provide a targeted dating experience and increase the likelihood of meeting individuals with similar relationship goals. It essentially makes it feel a little more like a date without the pressure associated with going in completely blind.
Speed dating events: Look out for Meetup groups that organize speed dating events. These events provide a structured format for meeting multiple potential partners in a short period. If your time is precious, or if normal dating exhausts you, speed dating can an efficient way to get to know people in a fun way, while also taking away the pressure of hanging out on one with the same person.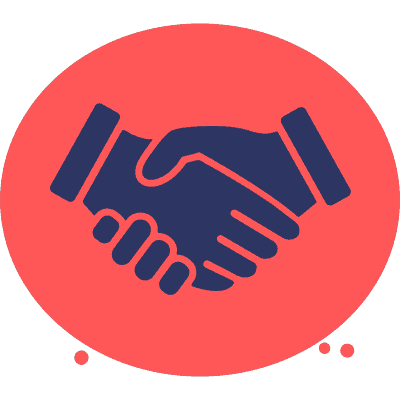 Utilizing Meetup for Expanding Social Circles and Meeting New People
Join diverse interest-based groups: Explore Meetup groups beyond the scope of dating and join ones that align with your broader interests. By expanding your social circles and engaging with a variety of individuals, you increase the chances of meeting someone who shares your values and sparks a romantic connection.
Attend general Meetup events: Take part in Meetup events that appeal to you, regardless of their explicit dating focus. By immersing yourself in activities you enjoy, you are more likely to meet like-minded individuals who could potentially become romantic partners.
Extra Tips and Tricks
Step out of your comfort zone: Meetup offers a safe space to step out of your comfort zone and engage in social interactions. Use it as an opportunity to practice initiating conversations, improving your communication skills, and building confidence in meeting new people.
Participate in group discussions and activities: Actively involve yourself in Meetup events, contribute to group discussions, and engage in activities. This helps you develop social skills and learn how to connect with others in a meaningful way.
Learn from others' experiences: Thes groups can attract a wide range of people, which is great if you'd like to learn about new cultures. Interacting with a diverse range of individuals exposes you to different perspectives and life experiences. Use these interactions as learning opportunities to broaden your understanding of relationships and human connections.
By approaching Meetup with an open mind, you can use it as a platform for socializing and personal growth, and before you know it, you'll be creating opportunities to meet potential romantic partners while simultaneously expanding your social circles and improving your social skills.
Remember, Meetup can offer more than just traditional dating avenues—it can serve as a catalyst for personal transformation and enriching connections. And remember, it's supposed to be fun!