Listen up, fellow singletons. The only thing more annoying than swiping on endless profiles is swiping through dozens of dating apps, trying to find the right one. Aren't you just tired of it? It's like a never-ending feeling of FOMO (fear of missing out). What if the match you're supposed to be with is on that dating app over there? It's like being stuck in a never-ending cycle of disappointment and bad pickup lines. Exhausting at best, and at worst, you're ready to throw your phone in the sea and stop dating altogether.
Hold it, hold it! Before you go that extreme, it's time to settle down that fear (and FOMO) because Zoosk is here to save the day. No, not Zeus–but like the God of Lightning, the dating app Zoosk is most definitely going to help sparks fly.
So Zoosk is here to save the day. It's like the app is the superhero of dating apps, swooping in to save us all from the horrors of online dating. But why is Zoosk better than other dating apps, you ask? The app has a handful of unique features and benefits that are certain to take away the stress that comes with dating and will undoubtedly make online dating a more seamless and effortless process. Let's explore why Zoosk stands out from other dating apps on the scene.
A Unique Algorithm: Your Own Personal Matchmaker
Let's start with Zoosk's unique algorithm, a system that analyzes user behavior to deliver more accurate match suggestions. It's like the app is a psychic, knowing what you want in a match before you're fully aware of it yourself. And the best part? This algorithm the more you use it, meaning that over time, this smart tool can deliver even more accurate and relevant matches. It's like the movie Hitch, except now you don't need to pay Will Smith a hefty price tag to be your dating coach.
The app tracks user activity, paying special attention to the people's profiles you like and what kind of messages you send. By focusing on these factors, this little invisible robot can learn more about your preferences and what you're looking for in a partner. It will continuously suggest better matches, delivering more accurate and relevant profiles to you the more you use the app.
Zoosk's algorithm is unique; it will also take note of your interests and aim to pair you with people who share your hobbies.
If you say in a message that you don't drink, then Zoosk won't pair you with people who joke about being borderline alcoholics in their dating profile. And the great thing is that you don't have to say a single thing. It's like the app is reading your mind–except it's not creepy, it's just brilliant.
Zoosk is certainly at the forefront of the online dating industry when it comes to using AI and machine learning to improve its matchmaking capabilities. By analyzing user behavior, Zoosk is a step ahead of many other dating apps that rely solely on user input to suggest matches. And if you're concerned about the growing world of AI–to quote another Will Smith movie, Irobot–don't worry. We're not quite at the place where robots will be coming into your home, and you can rest assured the information you put into Zoosk is not going anywhere.
Zoosk takes privacy and security seriously and has implemented measures to protect user information. The app has a privacy policy that outlines what data is collected, how it's used, and how it's protected.
As technology continues to advance, we can expect to see even more sophisticated matchmaking algorithms and AI features in the future. Still, Zoosk is definitely leading the race by using AI to help specify what users want. Zoosk's behavioral matching algorithm is like having a supercomputer in your pocket solely dedicated to finding you the perfect match. Talk about the best wingman ever!
While other dating apps have dabbled with AI programs to help people find matches, none has done it as precisely or as effortlessly as Zoosk. You don't have to take extra steps to help clarify what you're looking for. You just interact with the app–and this unique behavioral matchmaking system will lead to more compatible matches. It's like finding a needle in a haystack but without the pricks and allergies.
So, if you're tired of swiping through endless profiles and feeling lost in a sea of mediocre matches, consider trying Zoosk out. Its behavioral matchmaking approach is like having a dating app that actually understands you and knows what you're looking for, a matchmaker who's always on call but without the expensive fees and awkward first meetings of an actual dating coach. And it's here to help you find that special someone who's just as obsessed with The Office as you are.
Verification System: No More Catfishing Here
Okay, okay–so you have a personal robot helping you sort through potential partners. But now what? How do you know if these profiles you're matching with are real people? That you're not being catfished? And no, not matching with men whose profile pic is them holding a catfish.
The term "catfishing" refers to a form of online deception in which someone creates a fake online identity to trick others into believing they are someone else. The term originated from a documentary film called "Catfish," which followed the story of a man who fell in love with a woman he met online, only to later discover that the woman's profile was fake and had been created by someone else. Catfishing has become so prevalent, in fact, that according to a survey conducted by Norton LifeLock in 2022, 1 in 7 online daters conduct background checks on their matches to make sure the people are who they say they are.
In the world of online dating, catfishing can involve creating a fake profile on a dating app or website to use fake pictures and personal information to deceive other users. The catfish may engage in conversations with their targets, build a relationship, and even ask for money or other forms of support before eventually revealing their true identity or disappearing altogether. In 2020, the Federal Trade Commission reported that $547 million were lost to romance scammers who used catfishing to gain people's trust.
Zoosk has a verification system that helps to reduce the number of fake profiles on the app. The system allows users to verify their profile using their Facebook or Google account, phone number, or a photo verification process. This creates a more secure and trustworthy environment for users. It's like the app is the TSA of the dating world, ensuring that only the real deal gets through.
This verification system also leads to better matches. Not only that, but you don't need to spend a second time wondering if you're being catfished. And speaking from experience here, it's not fun. But not only that, do you know how much time I've spent trying to google someone's phone number and figure out if they're a real person? Zoosk does all the hard work for you. This helps to create a more authentic dating experience without all the disappointments, stress, and work that comes with trying to figure out if the person you're talking to is real.
Zoosk's Smartpick Feature: Duck, Duck, Goose!
So now what? Can it get any better than this? You bet, friend. Zoosk's SmartPick feature uses the app's unique behavioral algorithm to suggest matches based on your behavior and preferences. Okay, but how? This feature delivers one match to you per day, each profile based on your previous activity on the app and the predicted compatibility that you'll have with the suggested match.
So not only is Zoosk verifying profiles, they're using your own information to figure out what you're looking for in a partner–and then sending it to your door. It's like waking up on Christmas morning to find your Amazon packages already gift-wrapped at your front door. SmartPick is a great way to get high-quality match suggestions without spending hours swiping through profiles.
But what makes Zoosk's SmartPick feature truly unique is that it delivers matches based on compatibility, not just superficial factors like looks or location. With SmartPick, you're more likely to find a partner that shares your interests and values, not just your love of avocado toast and Netflix binges–which are great and all, but you want to dig beneath the superficial to really connect with your new beau.
Zoosk's SmartPick feature is truly a game-changer in the world of online dating, and it's here to help you find your perfect match without all the hassle. Talk about eliminating FOMO. When matches are being handed to you, and you know they're real people–and that they'll likely be a compatible match, can it get any better than this?
User-Friendly Design: No More Confusion
Are you tired of using dating apps that seem like they were designed by a team of monkeys with typewriters? Zoosk has a user-friendly design that makes it easy to navigate and utilize the app. The clean and simple interface is easy to understand and use, even for those who are not tech-savvy. This design makes it an excellent option for online daters of all ages and experience levels.
The app's design is intuitive, with clearly labeled icons and easy-to-understand menus, and one of the key features of the interface is its compatibility questionnaire. When users sign up for Zoosk, they are asked a series of questions about their preferences, interests, and relationship goals. The questionnaire allows Zoosk's algorithm to start looking for matches in the right direction. So you're not starting from scratch when you get started.
Zoosk also offers a range of communication features that make it easy for users to connect with each other. Users can send messages, virtual gifts, or even "smiles" to show their interest in other users. The app's "carousel" feature allows users to quickly swipe through potential matches and indicate their interest with a "yes" or "no" response.
The design is focused on providing a seamless user experience that is enjoyable and effective for online dating.
The Verdict?
Zoosk offers a range of pricing options for its users, depending on the length of subscription and the features they want to access. Here are some of the current pricing options for Zoosk:
1-month subscription: $29.99
3-month subscription: $59.99 ($20 per month)
6-month subscription: $74.99 ($12.50 per month)
In addition to these standard subscription options, Zoosk also offers premium features that can be purchased separately. These features include Boost, which puts your profile at the top of search results for a set amount of time, and Coins, which can be used to send virtual gifts and other premium actions.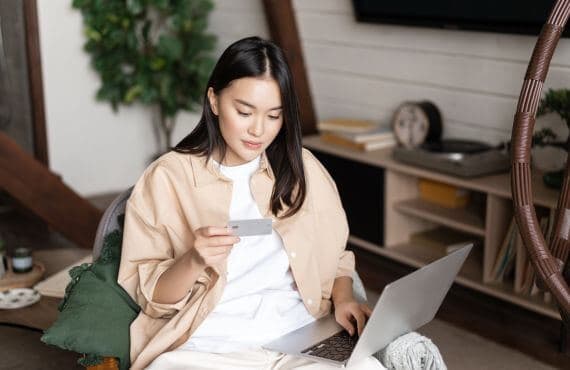 It's important to note that pricing may vary based on location and other factors and that Zoosk may offer promotional pricing or discounts from time to time. If this seems a bit too much out of your range, worry not. Zoosk offers a free basic membership option that allows users to create a profile, search for matches, and send likes or smiles to other users. However, some features, such as messaging and seeing who has viewed your profile, require a premium subscription.
Personal matchmaker? Check. Verified profiles? Yep. I don't know about you, friends, but I need to hurry up and finish this article so I can go and sign up for Zoosk. Compatible profiles handed to me without having to do anything other than talk about myself and how I'm obsessed with Pedro Pascal? Like, are you kidding? How amazing and effortless can dating get? Not much better than this, if you ask me.