Ding, ding, ding! No, these aren't the bells at church ringing for divine intervention–this is your phone blowing up with text messages from your newest match from your dating profile Christian Mingle. You prayed, and God answered…in a bit of an untraditional way, sure–but trust me, it's what every saintly sinner like you is looking for. And no, you're not a sinner because you're on a dating site; you're human! Sometimes God's whisper is hard to hear. But in the technological age of niche dating apps geared toward Christians like you, you'll no longer have to be wondering how to gain the confidence to talk to the handsome gentlemen in front of you at the Sunday bake sale.
This is the extra push you didn't know you needed because, come on, aren't you tired of swiping through dating apps and only finding matches who are more interested in their biceps than their Bible? Don't you feel like you've been wandering in the desert of singledom for far too long? Fear not, my friend!
So why settle for just any dating site when you could find a partner who shares your faith, values, and passion for worship music? And if you're really serious about finding your perfect match, why not take a leap of faith and go premium?
With access to advanced features like unlimited messaging, the ability to see who's viewed your profile, and enhanced safety options, you'll be one step closer to finding that special someone to share your faith and your life with. With no devilish ads flying in front of your messages to distract you from your purpose, you can focus on what really matters: getting to know other like-minded Christians. So go ahead, upgrade to premium, and let's see what divine connections and holy sparks await you! Who knows, maybe this is the revelation you've been looking for. Let's unwrap why Christian Mingles premium membership is exactly the platform you've prayed for to find love once and for all.
Christian Mingle's Premium Membership vs. Regular
All right, here you are! You took the leap and decided on Christian Mingle to help you find love. There are two ways to go about it: you can stick with the regular membership and hope for the best, or go premium and get all the bells and whistles of exclusive features focused on helping you find the one Jesus wants for you. And by bells, I mean wedding bells, of course.
Regular Membership
With the regular membership, you can still create a profile, send likes, and browse other users' profiles, but let's face it – that's like showing up to the potluck without bringing a dish. Christian Mingle's regular membership includes the following:
Basic features: That's right, the regular membership on Christian Mingle is like the bread and butter of dating apps–it's simple, free, and gets the job done. You can create a profile that showcases your faith, your hobbies, and your love for all things Chick-fil-A. And if you see someone you like, you can send them a like (or a prayer emoji, if you're feeling extra holy) to let them know you're interested.
Limited Communication: Ah, yes–the classic case of FOMO (Fear Of Missing Out). With the regular membership on Christian Mingle, you can still browse profiles and send likes, but when it comes to messaging, this basic membership only allows you to send and receive messages to and from paid subscribers. It's like being on the outside looking in while everyone else is inside enjoying the holy roller coaster of love. Or, you know, being in the friend zone.
Ads: Attention all regular members of Christian Mingle–have you been feeling like there's something missing from your experience on the app? Like you're a third wheel on a date or drinking a lukewarm cup of coffee? It might be because you're too overwhelmed by the flush of ads to focus on your conversation with your new beau. That's right. While the regular membership is free, it comes with the small price of having to endure a few ads here and there. Unfortunately, these aren't the ads from the Super Bowl. This is like sitting and watching Law and Order, and right before you find the culprit–cut to break!
Christian Mingle's Premium Membership
Premium membership gives you unlimited messaging, advanced search options, and the ability to see who's viewed your profile. It's like having a personal matchmaker who knows your taste in Christian rock and your preferred brand of communion wine. Advanced features: The premium membership unlocks advanced features, including the ability to send and receive messages, see who has viewed your profile, and access community features like chat rooms.
Unlimited Communication: Upgrading to premium will give you the key to unlocking unlimited messaging and opening up a whole new world of possibilities. You'll be able to connect with potential matches, share your testimony, and swap Bible verses like trading cards (well, maybe not quite like that, but you get the idea). Who knows – your future spouse might be one message away.
No Ads: Gone are those pesky ads from your sight, and now you can have a smooth, uninterrupted browsing experience when searching for your future spouse. It's like having your own private worship service, where you can focus on finding your soulmate with no distractions.
Enhanced Safety Features: Not only do you have unlimited messaging and advanced search options, but you also have access to enhanced safety features. That's right–with a premium membership, you can see if your messages have been read by your potential matches, which means no more wondering if your message got lost in cyberspace or if your match is just playing hard to get. And if you come across a profile that gives you spiritual heebie-jeebies, you can easily block it and move on to the next one. It's like having a guardian angel watching over your online dating experience, keeping you safe and secure from any potential harm.
Why Premium Membership?
If you're ready to level up your love life and go premium, let's take a deep dive into why Christian Mingles Premium Membership is better than just bread and butter. This baby is the whole loaf, fresh out of the oven and ready to satisfy your cravings for love.
Enhanced Profile Visibility
Praise the Lord. Finally, your dating profile can get the holy boost it needs! With enhanced profile visibility, more people will see your profile than ever before, leading to increased exposure and a greater chance of finding a compatible match. It's like having a personal guardian angel guiding potential matches right to you.
And with the ability to include more detailed information in your profile, you can showcase your unique personality and interests, helping to attract matches who share your values and beliefs. But that's not all–enhanced profile visibility also ensures that profiles are legitimate and trustworthy, giving potential matches the confidence to reach out and connect with you.
Premium members' profiles are ranked higher in search results than basic members' profiles meaning your face will be one of the first to appear in potential matches' search results, like a divine message from above.
And with the ability to include more detailed information in your profile, you can show off that medal you won in bible camp and include your unique personality and interests–yes, indeed, you did run in the holy marathon last year. This additional information can help potential matches get a better glimpse into the wonderful creation that is you.
And the best part? With all the added exposure and visibility, you'll have the confidence to start conversations and build connections with ease, like a true believer who's found their calling.
Advanced Matching Algorithm
Praise be to the heavens above; Christian Mingle's advanced matching algorithm premium membership is here to help you find your divine match with ease. This algorithm considers everything from personality traits to values and interests, ensuring that you receive personalized matches that are truly compatible with you. It's like having a divine matchmaking service that's tailored to your needs and preferences!
It quickly and efficiently matches members based on their preferences and criteria, so you can spend less time searching for matches and more time communicating with potential partners. This can be especially beneficial for those who lead busy lives devoting themselves to Christ and don't have a lot of free time to spend searching for 'the one.'
Communication Features
That's right! Christian Mingle's premium membership offers a range of communication features that can take your online dating experience to the next level. These features make it easier to connect with potential matches and get to know them better before deciding to meet in person.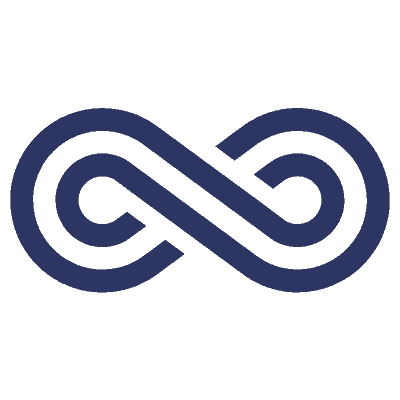 Unlimited Messaging
Do you want to quote scripture? Do it. Need to send an extra long prayer? Now you can. With premium membership, you can send and receive unlimited messages from other members. This means you can take your time getting to know someone and build a deeper connection without worrying about running out of messages, giving you extra time to get to know your new partner–and talk about your bestie, Jesus.
---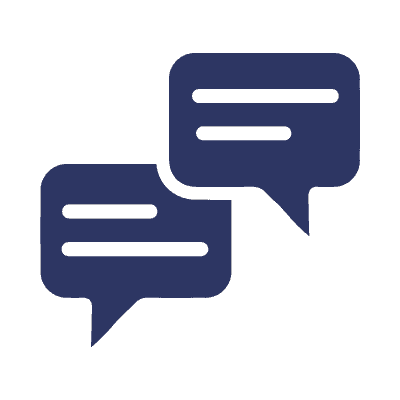 Chat Rooms
With the premium membership, you can join chat rooms tailored to your interests or beliefs, allowing you to expand on your passions, build connections, share your love of worship music, or discuss your favorite Bible verses.
---
Viewed You
With the "Viewed You" feature, you can see who has viewed your profile and get an idea of who's interested in you. With read receipts turned on, you can also see who has seen your messages–or who is ignoring you when they don't respond. This can help you prioritize your matches and focus on the people most likely to be a good fit.
---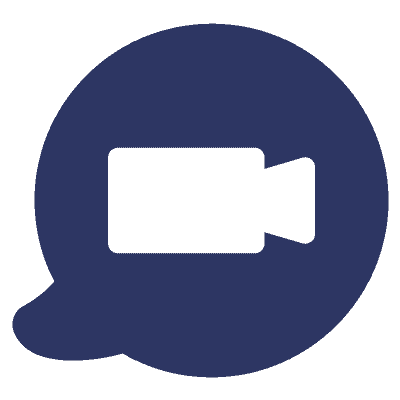 Video Chat
Video chat on Christian Mingle is a God-given opportunity to connect with potential matches on a deeper level. By seeing and hearing someone in real-time, you can get a better sense of their personality, character, and faith. It's like having a virtual Bible study where you can discuss your favorite scriptures, share your spiritual journey, and pray together. Plus, with video chat, you can build a stronger connection before meeting in person and ensure that there's a genuine spark before taking things to the next level. And if distance or other factors prevent you from meeting in person, video chat can be a convenient and safe way to communicate and build a relationship grounded in faith and love.
---
Safety Features
These safety features are straight from the pearly gates of heaven! With profile verification, ID authentication, block and report features, safe mode, and safety tips and resources, you never have to worry again. You'll also have a virtual phone number that allows you to communicate with other members without sharing your personal information.
And with verified profiles and safe mode, you can have confidence that you're communicating with legitimate members who are truly interested in building a meaningful relationship with you and God. Plus, with access to block and report features, you can banish any unscrupulous members who try to cross your path. It's like having a spiritual bodyguard and security system watching over you and protecting you from fraud and scams!
Exclusive Resources and Events
With access to exclusive resources and events, you can date with the power of the divine on your side!
Christian Mingle's premium membership offers relationship coaching, a service like having a heavenly counselor at your fingertips, providing personalized advice and support on everything from communication to setting boundaries, and helping you navigate the ups and downs of dating with grace and ease.
And let's not forget the in-person mixers and events! These gatherings are divine appointments, bringing together like-minded Christian singles in a safe and supportive environment. With activities like speed dating and group discussions, you can connect with potential matches on a deeper level and build meaningful relationships.
Christian Mingle's premium membership also includes access to a range of online resources, like articles and blog posts on topics on how to create a successful online dating profile and tips for communicating effectively with potential matches, that are like little nuggets of wisdom for your dating journey.
Christian Mingle's community is a place of growth and learning where you can deepen your faith and understanding of God's plan for your love life. With resources like devotional blogs and Bible study groups, you can connect with others who share your faith and explore the mysteries and wonders of love within the context of the Christian faith.
Premium members also have access to exclusive discounts on products and services related to dating and relationships. These discounts may include things like online courses or coaching services.
So if you're ready to date with peace of mind and the protection of the divine, it's time to go premium on Christian Mingle. Join the digital congregation today and connect with fellow Christians from all walks of life who share your values, your faith, and your hopes for a love that's as strong as your belief in God's love for all of us. May the Lord bless your search and guide you to the one who's meant for you!