If you aren't familiar with Passover (Hebrew: Pesach, the holiday is a festival commemorating the liberation of the Jews from Egypt in the time of Moses. According to the Torah's account, God told Moses to release his Hebrew people from servitude under Pharaoh. God sends ten plagues upon Egypt because Pharaoh won't listen. The feast's name comes from the fact that the final and worst plague had "passed over" the Israelites' dwellings.
And during Passover, we have to "pass over" leavened products. This means nothing made with yeast can be eaten, and that means bread, which happens to be a staple of my diet.
The first two evenings of Passover are marked by special dinners called Seders. The Hebrew word for "order" is "Seder," and this is fitting since the Seder is a ceremony in which there is a strict order to be observed, from the sequence of the prayers and hymns to the order of the particular dishes consumed. Again, none of them are bread. Eight long days and nights of not eating any bread.
Symbolism, tradition, and stories abound in the dishes and rituals of the Seder. The Haggadah is a book that tells the tale of the Jews' exodus from Egypt. At the Seders and during the week-long festival, all who observe Passover consume matzah–unleavened flatbread.
Matzah, when fried and buttered, is FINE. It's not bread, but it'll do in a starchy carb emergency. The problem is that no one is frying up matzoh during Passover, so we are pretty much slapping some butter on cardboard and existing on that during the holiday.
Now, I try to observe Passover, and I'll usually make it two or three days until I'm absentmindedly halfway through an everything bagel when I remember: this is a no-no. So while I am not good at abstaining from leavened bread, I am good at finding my fellow tribe members on dating apps for Jewish singles during Passover. 
I will pass my knowledge on to you because Passover is all about our responsibility to help others in need–and dating is a great way to distract from the fact that you cannot eat any delicious bread.
Jdate
JDate first appeared online in 1997, making it one of the first exclusively Jewish dating apps. Although the site welcomes individuals of all faiths and backgrounds, its primary target audience is Jewish singles. Choosing a potential Jewish partner is possible by specifying your preferences for their religious affiliation, ethnicity, and more. You are free to pick more than one choice from the collection of prospective identifiers in order to eliminate the feeling of being limited.
You don't have to subscribe to a premium membership to download or use the JDate app, but to communicate with other members, you will need to do so via a paid membership.
EliteSingles
To meet like-minded Jewish people and form lasting relationships, the most successful individuals worldwide sign up for EliteSingles. It has over 13 million members and makes finding a religiously compatible companion easier. Apart from emphasizing your preference for Jewish partners, you may also specify how crucial it is for you that potential matches share your faith.
When it comes to helping you locate a partner who is compatible with you, EliteSingles uses a system based on personality assessments.
JSwipe
JSwipe is a strong option for anybody who is Jewish or seeking relationships with Jewish singles. In 2014, David Yarus, a Brooklynite and Birthright Israel employee, launched this nice dating app just in time for Passover.
To use JSwipe, simply enter some basic information about yourself, like your age, education, and profession. In addition to asking about your faith and whether or not you keep kosher, this questionnaire also needs to know your gender. You'll be free to start swiping after that. When you connect your app profile with your Facebook account, the app can analyze the content you've enjoyed in the past to figure out what kinds of things you are looking for in a partner.
In addition to the free version, JSwipe also has a premium paid version. To view those who have liked your profile and use other tools like profile boosts and super swipes, you'll need to upgrade to the premium version.
Premium memberships cost between $17.99 and $59.99 per month. Similar to Tinder, it prioritizes showing you individuals who are close by, but you can easily increase your search radius to view eligible singles from all over the world.
eHarmony
For individuals looking for a serious, long-term relationship rather than a one-night stand, this is the place to be. You might want to check out eHarmony if that's the type of relationship you're looking for! The app's sophisticated search filters and matching options make it easy to find a compatible companion among the site's millions of members worldwide.
Jewish singles who use a dating app like eHarmony may have a better chance of finding someone who shares their religious beliefs.—with the platform's clear options and easy-to-navigate design, you can narrow down your search filters and parameters for a suitable Jewish companion.
The League
The League has earned a reputation for providing exceptional service to a discerning clientele. Those who have used The League in the past have been asked to massive Shabbat dinners, where they have been carefully seated with individuals who share their interests, cultures, and professions.
There are 35,000 Jewish members all around the globe on this special dating app, and even though there's a waitlist to join, many who have waited have said it was worth the wait.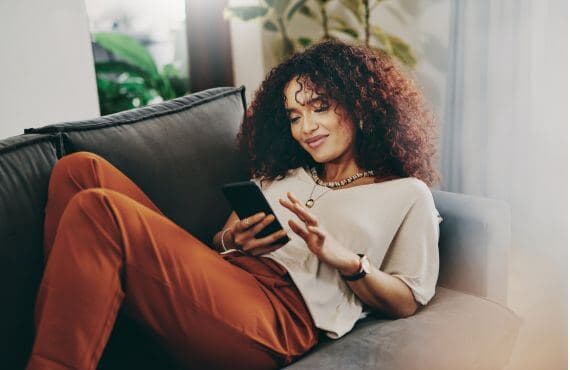 JCrush
Swiping through profiles of local Jewish singles is easy after selecting your preferred Jewish affiliation in the app's settings. You can "go incognito" to conceal your account from all but your original "likers" on JCrush, see all of the people who have "crushes" on you and even view your "oy veys" (people you've rejected) if you change your mind.
The unique messaging feature allows users to share everything from music to GIFs to date suggestions with their Crushes. Ten nuptials may be directly attributed to the Crush at this point. Mazel Tov!
JWed
If you're ready to settle down and have a family, JWed might be the ideal Jewish dating app for you. The app's creators set out to fill a specific need: helping Jewish singles find their soul mate and eventually walk down the path of marriage to exchange "I do's" beneath the chuppah.
There are a variety of free tools and filters available on JWed to help you find your perfect mate. Creating a profile includes a lengthy questionnaire, but don't let that deter you—the more information you provide, the greater your likelihood of finding the right partner. After all, the app's claimed purpose is to connect you with individuals who may become lifetime partners. This may take some time, but it could prove well worth the effort in the end.
Saw You at Sinai
Saw You at Sinai is a user-friendly Jewish dating app that facilitates the meeting and pairing of Jewish singles for the sake of friendship, romance, and possibly even marriage.
The lengthy questionnaire required to sign up for the dating app is time-consuming, but its purpose is to help users find compatible companions more efficiently. After a user has finished building their profile, the site will show them prospective matches based on the information they've provided.
The Matchmaker feature of the dating app connects you with serious and experienced users who can assist you in your search for a suitable partner. Three different membership rates are available; however, only premium members get access to the Matchmaker service.
Final Thoughts
Finding the right person to spend the rest of your life with is difficult at any time of year, particularly during Passover if you are religiously committed to finding a life partner.
If you feel that mainstream dating apps fall short, you can find that special someone by signing up for a Jewish dating app. You just have to download the dating app you believe would work, make an account for yourself, and start looking for potential besherts to get things rolling.