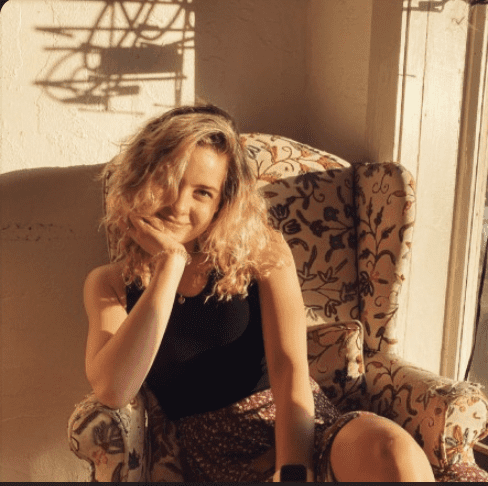 Favorite Relationship Quote
"They slipped briskly into an intimacy from which they never recovered."
– F. Scott Fitzgerald
Two things Markey Battle is very familiar with are dating apps and writing. The author has been on and off dating apps for the past nine years.
While many of those years and apps have resulted in nothing other than hilarious anecdotes and examples of what not to do on the apps, i.e. getting banned from Tinder or meeting an actual psychopath to go swing dancing, she did meet her fiancé on Bumble.
Markey has been writing professionally about everything under the sun for the past five years. She learned early in her career that if you write about what you know and love, you'll not only sound like an expert, but you can also get paid to publish something akin to your personal diary every single day and that's cheaper than therapy. On a serious note, the author loves sharing what she's learned about dating, love, and everything in between. The loves of her life include her fiancé Andrew, her cat Everest, and audiobooks played at three times the normal speed.
Markey's Dating App Advice
Never ask for a refund if the date didn't go well.
Go on a casual first date, preferably not dinner. That way you can make a swift exit if you need, but you can also make the date longer if you want.
Learn to ask your partner if they want to be heard or be helped when they tell you their problems before assuming which one.
Always swipe right on people you know, unless they're serial killers.